©
http://ottersandsciencenews.blogspot.ca/
.
Unauthorized duplication of this blog's material is
prohibited.
Excerpts and links may be used, provided that full credit and link is given to Otters and Science News Blogspot.
Link to this post:
https://ottersandsciencenews.blogspot.ca/2018/03/the-duped-kids-marching-against-guns.html
- Thank you for visiting my blog.
The sight of hordes of young demonstrators is chilling - no matter how noble their cause. It elicits historical images of Hitler Youth led by the powerful call of an idealistic, yet brutal and oppressive ideology.

The Democrats lost the 2016 presidential election and a Congressional majority. Lacking a credible leader and a platform for the midterm election, they are using every trick in the book to advance their agenda by relentlessly demonizing the present administration, and now by

using a school massacre to seize emotional control over tens of thousands of school kids

.

Without new voters, whether migrants or fired-up 18 year olds, the Democrats' chances would be dim.

Journalist Daniel Greenfield investigated the source of funding and organization of this children's army, and the results will surprise you.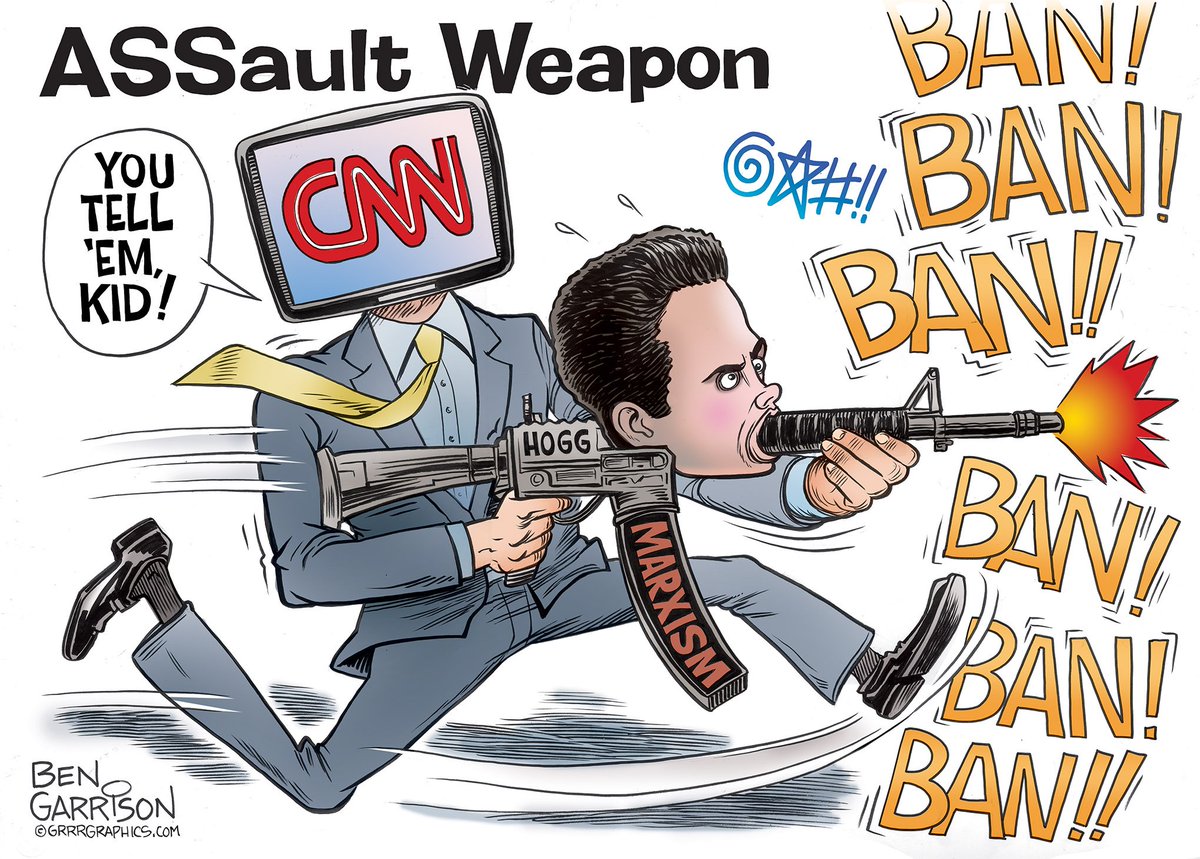 Follow the money.
It's a strange political fact, but nearly every major anti-gun group has been a front group.
March for Our Lives is funded by Hollywood celebs, it's led by a Hollywood producer and its finances are routed through an obscure tax firm in the Valley.
Its treasurer and secretary are Washington D.C. pros. And a top funder of gun control agendas is also one of its directors.
None of this has much to do with Parkland. The mass shooting by a mentally ill man who should have been committed and arrested long before he carried out his massacre was a political opportunity.
Continue reading
and watch

VIDEO

of Parkland father whose daughter was massacred, questioning the anti-gun movement. His voice and others like his have been silenced by the media.
Mark W. Smith's new book Duped explains how anti-gunners are using the February 14 Parkland school shooting to take away your rights. Particularly, the right to keep and bear arms.
READ MORE
http://www.breitbart.com/big-government/2018/06/17/mark-smith-duped-freedom/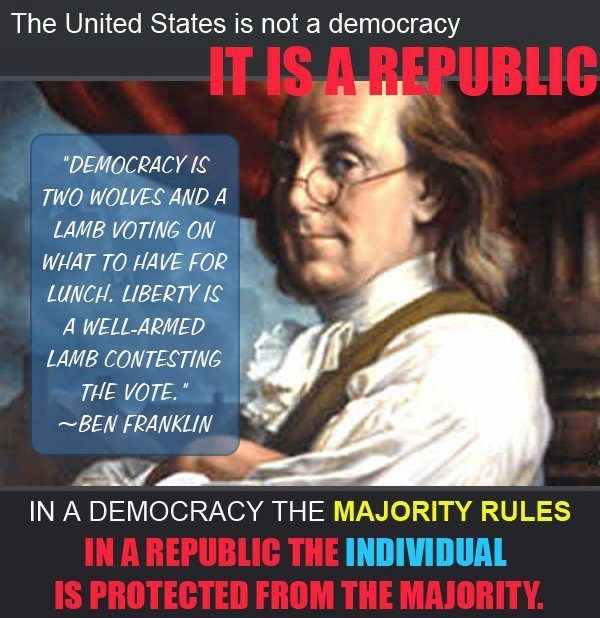 The NRA is maligned 24/7 and yet it's completely obvious whom it represents.
Despite the efforts to tie it to everyone from firearms manufacturers to the Russians (if you can't tie any random Republican thing to the Russians these days, you won't be working at the Washington Post or CNN for very long), it represents its five million members. Anti-gun groups tend to represent shadowy networks.
WHAT IS "EVERYTOWN FOR GUN SAFETY"?
Take Everytown, the noisiest and most dishonest anti-gun group on the scene. The one consistent thing about anti-gun groups is that that they are usually the opposite of what their name says they are.
Everytown for Gun Safety was formed out of two other groups: Moms Demand Action and Mayors Against Illegal Guns. Both are actually front groups for

Michael Bloomberg

, the lefty billionaire and former boss of the Big Apple, who used New York City resources to host at least one of its websites.
So Everytown is really New York City.
WHAT IS "MARCH FOR OUR LIVES"?

March for Our Lives is on every cable channel, but who runs it? The photogenic teen fronts are out front. But it's obvious to everyone that a bunch of teens don't have the resources and skills to coordinate a nationwide movement. Instead it's the experienced activists who are actually running
The March for Our Lives Fund is incorporated as a 501(c)(4). Donations to 501(c)(4) groups are not tax- deductible. And they don't have to disclose donors. That's why they're a great dark money conduit.
But the March for Our Lives website suggests that donors who want to make a tax-deductible donation should write a check to the "March For Our Lives—Everytown Support Fund".
How will Bloomberg's organization provide support for the supposed student group? Why have two March for Our Lives - one dark and one light? And who is one being routed through the godfather of the gun control lobby? When it comes to March for Our Lives, the questions never end.
The March for Our Lives permit application was filed by

Deena Katz

, a co-executive director of the

Women's March Los Angeles Foundation

. This wasn't just a little bit of professional activist assistance. The application lists Katz as the "Person in Charge of Event". She's also the former owner of Talent Central, a Los Angeles talent agency, The leaked application lists her as the president of the March for Our Lives Fund.
Media contacts for March for Our Lives are being handled by 42 West. The agency is a full service PR firm operating out of New York and Los Angeles that represents major celebrities. 42 West was supposedly recommended by George Clooney who was one of a number of major celebrity donors.
Where did all those millions of dollars go? Good question.
"They're being directed by people with knowledge of how to responsibly spend this money and it's going to be very transparent. Every penny is going to be accounted for," Jeff Kasky, the father of one of the students, claimed.
A leaked document reveals that the March for Our Lives Action Fund is actually overseen by six directors and is incorporated in Delaware.
So far we have Los Angeles, New York and Delaware, but not Florida.
Donations are being directed to, "March For Our Lives Fund, 16130 Ventura Blvd Ste 320, Encino, CA 91435." That matches the listed office address on the application for the Wishnow Ross Warsavsky & Company. The tax firm appears to have no website.
The six directors learn toward Los Angeles.
There's Aileen Adams, the head of Do Good LA, who had served as the Deputy Mayor for the Office of Strategic Partnerships for Los Angeles. Adams was also UCLA's Vice Provost for Strategic Alliances.

Nor is she the only UCLA person on the list.
There's also

George Kieffer

, chair of UCLA's Board of Regents, who was named one of the most influential lawyers in California. He also held a variety of other political positions and headed the California State Protocol Foundation which funds expenses for Governor Jerry Brown.
Then there's

Nina Vinik

who serves as the Program Director for the Gun Violence Prevention Program at the Joyce Foundation. The Joyce Foundation has been notable for its gun control efforts and it's not surprising to find it here. The Joyce Foundation also set up the anti-gun Fund for a Safer Future.
One story claims that, "Several members of the Fund for a Safer Future are organizing internally to explore new ways of engagement in the wake of Parkland."
Another states that the Joyce Foundation, "funds research to help grantees understand how different audiences think about the issue. It's up to grantees to come up with tactics."
After Parkland, Nina wrote a militant editorial using some very familiar talking points, like, "Maybe it's time to ask the Supreme Court about the rights of the Parkland parents to see their kids grow up." The Joyce Foundation and Nina are based out of Chicago.
Over in Washington D.C., there's

Vernetta Walker

of BoardSource acting as the fund's Secretary and

Jeri Rhodes

of the Friends Committee on National Legislation acting as its Treasurer. And then out of Madison, Wisconsin, comes

Melissa Scholz

.
Florida is notably absent from the roll call.
Instead the organization, one of a number of seeming incarnations of the March for Our Lives brand, draws on established activist talent from the usual places, Chicago, Los Angeles and Washington D.C. There's nothing particularly local about it.
March for Our Lives is funded by Hollywood celebs, it's led by a Hollywood producer and its finances are routed through an obscure tax firm in the Valley. Its treasurer and secretary are Washington D.C. pros. And a top funder of gun control agendas is also one of its directors.
None of this has much to do with Parkland. The mass shooting by a mentally ill man who should have been committed and arrested long before he carried out his massacre was a political opportunity. Now that opportunity is being exploited to the hilt by a professional class of political activists.
Gun control activists wring their hands over the NRA. They claim that a special interest lobby is illegitimately thwarting the "will of the people". Yet it's the anti-gun groups that are invariably false fronts. It's very clear who runs the NRA. But the latest fake anti-NRA group is a nebulous shadow. Out front are the high school students and out back are the professional activists.
And who is really behind the whole thing? Hollywood celebs, Bloomberg, a network of organizations?
We know who supports the NRA. You can see NRA stickers on car windows even in the bluest cities in the country. But who really supports the anti-gun political network? You'll need to spend hours sorting through paperwork, following the trail, comparing addresses and researching names, to even get a hint.
That's what an illegitimate lobby thwarting the will of the people really looks like.
Instead of March for Our Lives, maybe it's time to March for the Truth?
More columns by Daniel Greenfield on his blog
And at Frontpage Magazine
VIDEO

- A Message From Parkland grieving father you won't see in the Mainstream Media -
He says: We try to make planes secure without waiting for gun control. Why not make schools more secure now?
VIA CITIZEN FREE PRESS (recommended website

)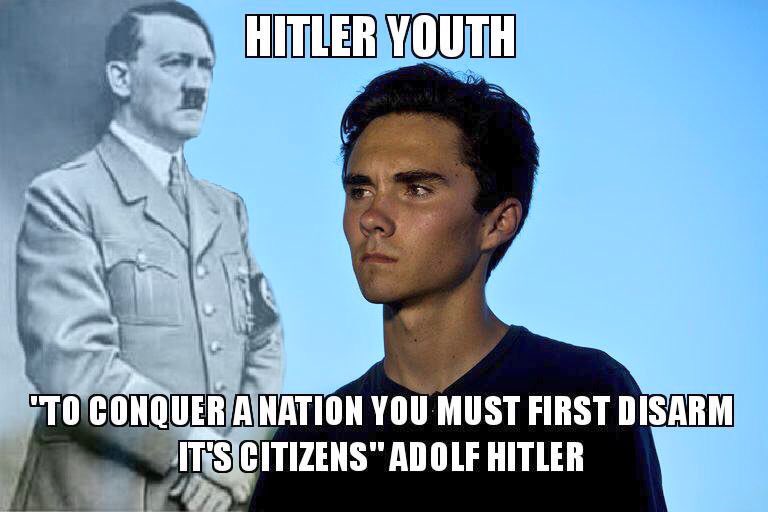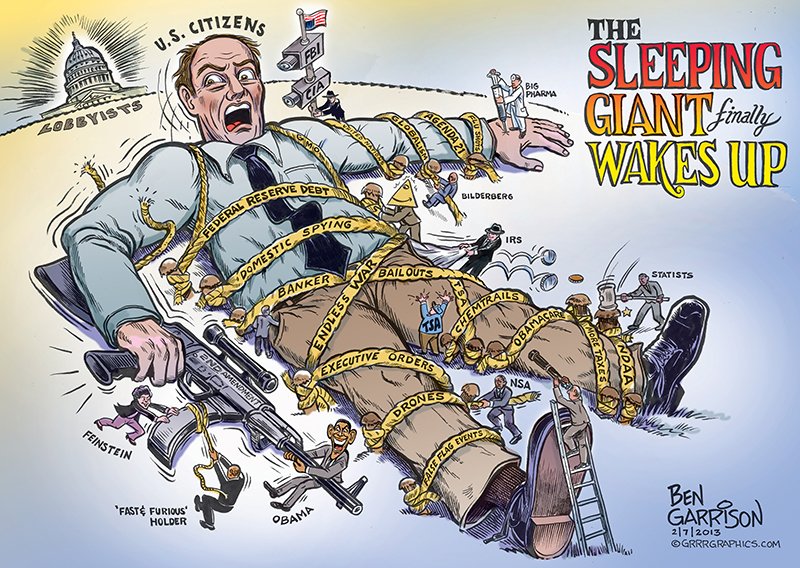 "I'm Being FORCED to Take These Kids Seriously!" Tucker NAILS the Gun Control Debate
THE PARALLELS BETWEEN THE WAR ON GUN OWNERSHIP BY HITLER AND BY TODAY'S LEFT
By The Gateway Pundit
Today's gun control and confiscation rally was nothing new. Nazis and leftists have been using children for decades in their attempts to take guns away from law abiding citizens.
Here's a history lesson for young adults in America – Hitler's regime took away guns from people in Germany and then herded those they did not like into boxcars and shipped them to concentration camps where they were enslaved, beaten, raped and murdered. The victims didn't fire a shot in self-defense because their guns were taken away.
"These boys and girls enter our organizations [at] ten years of age, and often for the first time get a little fresh air; after four years of the Young Folk they go on to the Hitler Youth, where we have them for another four years . . . And even if they are still not complete National Socialists, they go to Labor Service and are smoothed out there for another six, seven months . . . And whatever class consciousness or social status might still be left . . . the Wehrmacht [German armed forces] will take care of that."

—Adolf Hitler (1938)
Hitler knew how important it was to indoctrinate the young to the Nazi cause early in their lives. Today's liberals are no different.
Hitler's Nazis also knew that the registry, confiscation and outlawing of guns was necessary to control the masses and to prevent individuals from standing up against the state. According to the
National Review
–
The perennial gun-control debate in America did not begin here. The same arguments for and against were made in the 1920s in the chaos of Germany's Weimar Republic, which opted for gun registration. Law-abiding persons complied with the law, but the Communists and Nazis committing acts of political violence did not.

In 1931, Weimar authorities discovered plans for a Nazi takeover in which Jews would be denied food and persons refusing to surrender their guns within 24 hours would be executed. They were written by Werner Best, a future Gestapo official. In reaction to such threats, the government authorized the registration of all firearms and the confiscation thereof, if required for "public safety." The interior minister warned that the records must not fall into the hands of any extremist group.

In 1933, the ultimate extremist group, led by Adolf Hitler, seized power and used the records to identify, disarm, and attack political opponents and Jews. Constitutional rights were suspended, and mass searches for and seizures of guns and dissident publications ensued. Police revoked gun licenses of Social Democrats and others who were not "politically reliable."
Next
Jews and enemies of the state
were shipped to concentration camps and murdered. It's reported that when Hitler signed gun control legislation he surrounded himself with children as a backdrop –
When former President Barack Obama signed executive orders on gun control he too surrounded himself with children – (AP picture from the Guardian)
Leftists and Nazis can't take away guns from law abiding citizens without using children as a backdrop! Today's rally using children was another grotesque display reminiscent of Nazi Germany.
SOURCE
https://thegatewaypundit.com/2018/03/reminder-hitler-also-used-children-to-promote-gun-control/
RELATED
#NeverAgain hashtag - The irony is lost among anti-gun activists -

NEVER AGAIN

originated with Holocaust survivors who swore they would never be caught unarmed and helpless again
READ MORE
http://ottersandsciencenews.blogspot.ca/2018/02/neveragain-hashtag-irony-is-lost-among.html
The
former Attorney General
— who helped run thousands of illegal guns to Mexico in his "Fast & Furious" scandal which killed Border Agent Brian Terry — simply tells folks during a speech that the Democratic plan is to brainwash children about guns in school.
"What we need to do is change the way in which people think about guns, especially young people, and make it something that's not cool, that it's not acceptable, it's not hip to carry a gun anymore, in the way in which we changed our attitudes about cigarettes," Holder said. He later added, "We have to be repetitive about this. It's not enough to have a catchy ad on a Monday and then only do it Monday. We need to do this every day of the week, and just really brainwash people into thinking about guns in a vastly different way."
SOURCE

:
http://www.thepeoplescube.com/peoples-blog/time-to-brainwash-kids-with-anti-gun-message-t19974.html