©
http://ottersandsciencenews.blogspot.ca/
.
Unauthorized duplication of this blog's material is
prohibited.
Excerpts and links may be used, provided that full credit and link is given to Otters and Science News Blogspot.
Link to this post:
http://ottersandsciencenews.blogspot.ca/2016/07/video-clinton-cash-full-documentary.html
- Thank you for visiting my blog.
~~~~~~~~~~~~~~~~~~~~~~~~~~~~~~~~~~~~~~
The fact that this woman has been nominated as candidate for the presidency of the United States of America should send chills down your spine.
VIDEO DOCUMENTARY BASED ON THE BOOK:
RELATED
NEW BOOK: HILLARY AND BILL CLINTON'S FOREIGN DONORS MADE THEM FILTHY RICH
and with obvious vested interests
- Muslim donors made substantial contributions
- Saudi Arabia is third largest donor to the Clinton Foundation
READ MORE
http://ottersandsciencenews.blogspot.ca/2015/04/new-book-hillary-and-bill-clintons.html
Breitbart's news archive on "CLINTON CASH"
http://www.breitbart.com/tag/clinton-cash/
Wikipedia: Clinton Cash
https://en.wikipedia.org/wiki/Clinton_Cash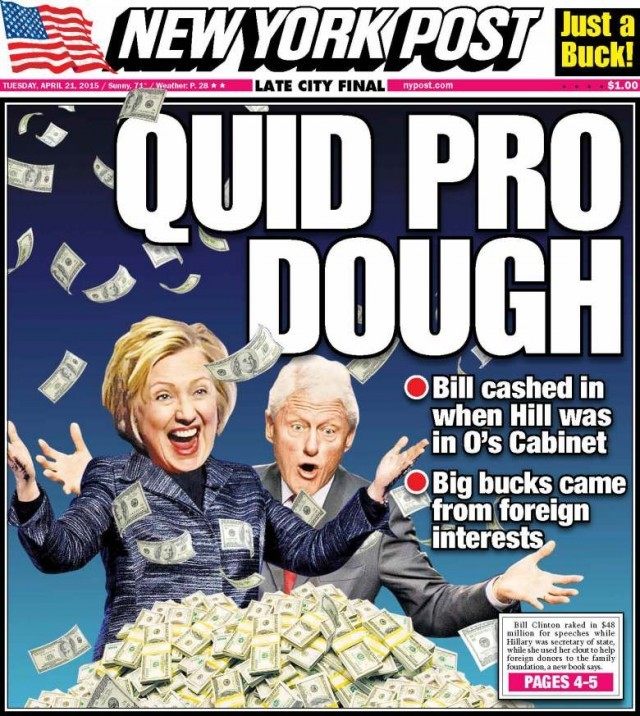 **********************************