©
http://ottersandsciencenews.blogspot.ca/
.
Unauthorized duplication of this blog's material is
prohibited.
Excerpts and links may be used, provided that full credit and link is given to Otters and Science News Blogspot.
Link to this post:
http://ottersandsciencenews.blogspot.ca/2016/07/france-rejected-israeli-software-that.html
- Thank you for visiting my blog.
~~~~~~~~~~~~~~~~~~~~~~~~~~~~~~~~~~~~~~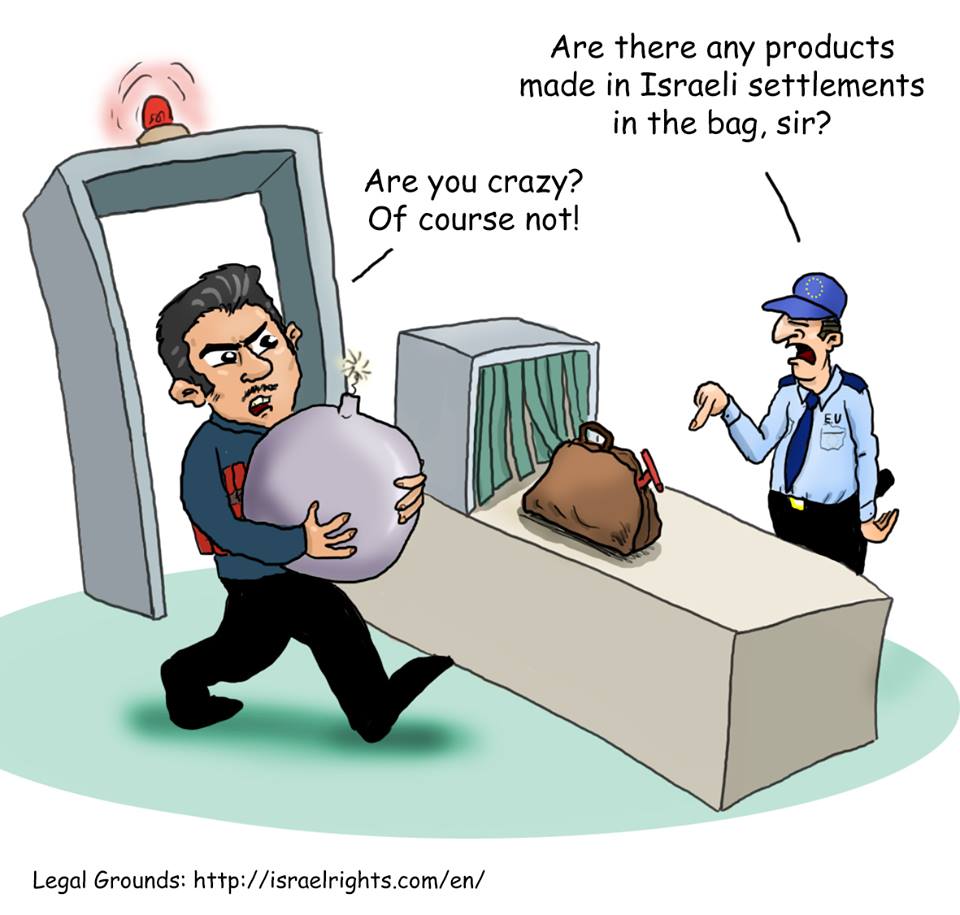 The following article is from April, but still relevant due to ongoing Muslim terror against France
Europeans are afflicted by a mental pathology that leads them to hate Jews but love Muslims, in spite of Muslims regularly massacring Europeans, and while they cost taxpayers billions of euros in social benefits and extra policing and anti-terror security.

In spite of European streets being repeatedly drenched in blood by Muslim terror, European political leaders stubbornly reiterate the peaceful nature of Islam, and censor or arrest anyone who says otherwise.

Just a day before the attack in Nice, president Hollande stated that the worst threat to France was "Populism" - not Islam. By populism he means activism in favor of protecting borders and limiting Muslim migration into Europe.

While Muslims enjoy a protected group status in Europe, no matter how many depredations they commit, Jews and Israel continue to be Europe's favorite target for boycotts and unwarranted criticism.

French authorities have been caught making a difference between Jewish victims of Muslim terror, and 'innocent' targets such as non-Jewish French citizens.

Headline: France's ambassador to US: Paris jihad terrorists first hit "Jews," then "ordinary citizens". Jews are not considered ordinary citizens of France, but outsiders and legitimate target for murder.

Photo shows French President Hollande warmly welcoming arch-terrorist Mahnoud Abbas to the January 2015 anti-terror march in Paris.

Abbas once bragged on Facebook of being responsible for the killing of 11,000 Israelis.

He was also the financial mastermind of the massacre of Israeli athletes at the Munich Olympics.

His Palestinian Authority government regularly calls for more terror, eulogizes terrorists who kill Jews, and awards them or their families a generous salary for life, paid for by US and EU donations.

But France considers Abbas a respectable statesman who got invited to the anti-terror march in Paris, while the Israeli PM was told to stay home because he made everyone "uncomfortable

"
The French government rejected Israeli software that could have stopped Paris attack. - Report claims anti-Israel boycott movement stopped France from buying technology which could have prevented massacre
A groundbreaking Israeli security system could have helped French authorities prevent the Paris massacre last November - but authorities balked at the deal under pressure from the anti-Israel BDS movement (boycott, divest, sanctions).
Massacre at the Bataclan in Paris -
French authorities have blood on its hands, as they deemed boycotting Israel more important than preventing this and other acts of terror in the country.
Speaking to Fox News, an Israeli counter-terrorism source with intimate knowledge of both the software involved and the deal itself said that after the Charlie Hebdo and Hyper Cacher attack the previous January an Israeli company offered to provide French authorities with special terrorist-tracking software, which could well have enabled them to flag the ISIS terrorist network operating under their noses.
But although the French were initially very keen on the idea, they ultimately rejected it, the source said.
"French authorities liked it, but the official came back and said there was a higher-level instruction not to buy Israeli technology," he told Fox News. "The discussion just stopped."
Continue reading
The technology enables intelligence agencies to "connect the dots", by aggregating and analyzing fragmented intelligence from multiple sources to provide a clear, comprehensive assessment. It has already been shared with the US and other Israeli allies, and helps to pinpoint terror suspects and other persons of interest to investigators.
The source claimed it could well have helped stop the Paris attacks, and potentially the more recent Brussels attacks as well, which were carried out by the same ISIS terror network.
"Government agencies struggling to foil terror attacks need access to technologies that allow them to connect their data fragments, making it possible to handle daily data challenges," the source explained. "With this system, all data can then be easily navigated, processed and represented by employing a set of powerful analytic tools and unique algorithms."
Although no reason was officially given for the unexplained rejection, he said he and others close to the subject believe political pressure - including from the so-called BDS movement - may have been behind it.
The offer followed Israeli Prime Minister Benjamin Netanyahu's pledge to work closely with Europe on enhancing security in the wake of the Brussels attacks, taken in Israel as a call for intelligence and technology sharing.
"In Paris or Brussels or San Bernardino or Tel Aviv or Jerusalem, terror must be condemned equally and it must be fought equally," Netanyahu said. "
Israel
stands ready to cooperate with all the nations in this great struggle."
One Israeli security source claimed to Fox News that the EU in general had pivoted away from using Israeli security technology.
"The European Union has blamed Israel for everything that is happening in the Middle East and stopped cooperation in regards to military, law enforcement and intelligence training and banning university cooperation which [generates] much of the technology to fight terrorism," said Itamar Gelbman, a former IDF Special Forces who now works as a counter-terrorism consultant.
"The goods are boycotted in European supermarkets. But when they are in trouble they run to Israel for help." - Daniel Sharon, Israeli security expert
VIDEO

-

Fox News interviews Israeli Ambassador to the UN Danny Danon about politically incorrect 'profiling' techniques at Israeli airports
Sources
http://www.israelnationalnews.com/News/News.aspx/211465
H/T commentator Yamit82 at
Israpundit
http://www.foxnews.com/world/2016/04/25/did-anti-israel-bias-keep-france-from-getting-terror-tech-before-paris-attacks.html
French Ambassador: Jewish victims not ordinary French citizens when it comes to Muslim terror
https://www.jihadwatch.org/2015/11/frances-ambassador-to-us-paris-jihad-terrorists-first-hit-jews-then-ordinary-citizens
President Hollande: Populism is the real threat, not Islam - just hours before the massacre in Nice.
http://www.breitbart.com/london/2016/07/16/hollande-terrorism-populism-real-threat/
SATIRE - AFTER THE LATEST MUSLIM CARNAGE IN BRUSSELS, Europe promises STRONGER cowardice
- While Muslims keep murdering Europeans, EU governments donate millions of euros to Muslim Arabs who kill Jews in ISRAEL
http://ottersandsciencenews.blogspot.ca/2016/03/satire-after-latest-muslim-carnage-in.html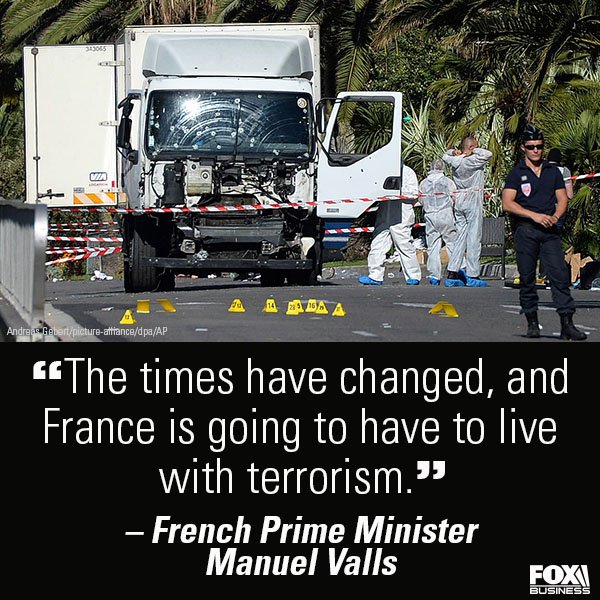 IT'S OFFICIAL: FRANCE SURRENDERS TO MUSLIM TERROR - PM Manuel Valls waves the white flag and officially submits saying that France will just have to learn to live with Muslim slaughter of French citizens
READ MORE
http://ottersandsciencenews.blogspot.ca/2016/07/its-official-france-surrenders-to.html
Wednesday, June 8, 2016
THIS IS FRANCE - FLOODS, VIOLENT STRIKES, MUSLIM TERROR, NO-GO ZONES, GARBAGE PILING UP ON THE STREETS
- But the French government organized a conference to force ISRAEL to accept their terms for partition and the TWO STATES FINAL SOLUTION
- During World War II the French government and citizens were even more enthusiastic than the Nazis in deporting Jews to the death camps
READ MORE
http://ottersandsciencenews.blogspot.ca/2016/06/this-is-france-floods-violent-strikes.html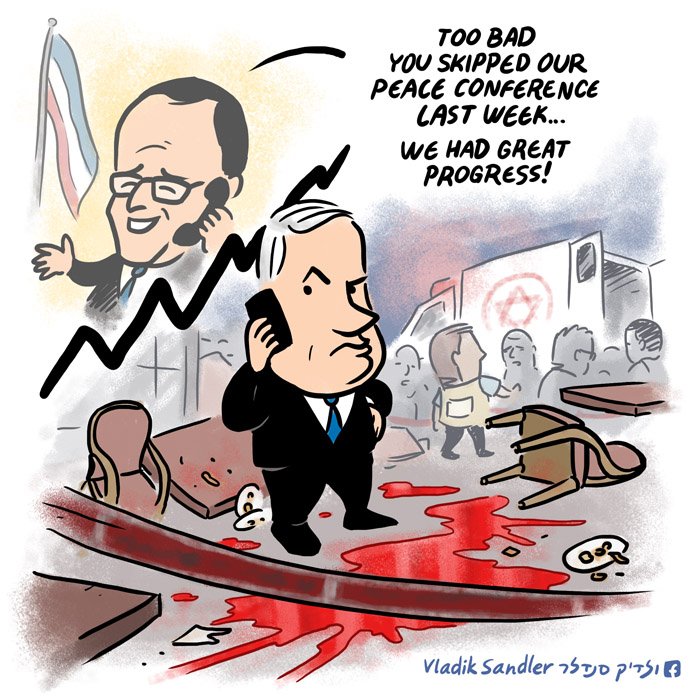 France organizes "Peace" Conference to force the partition of Israel - while Israel deals with another Muslim terror attack in Tel Aviv.