©
http://ottersandsciencenews.blogspot.ca/
.
Unauthorized duplication of this blog's material is
prohibited.
Excerpts and links may be used, provided that full credit and link is given to Otters and Science News Blogspot.
Link to this post:
http://ottersandsciencenews.blogspot.ca/2016/07/vetting-musllim-migrants-is-useless.html
- Thank you for visiting my blog.
~~~~~~~~~~~~~~~~~~~~~~~~~~~~~~~~~~~~~~
Muslims will never integrate. Our values are deeply offensive to them, and western-born generations find themselves caught between two cultures, and belonging to none. Even the most peaceful migrants will have children who hate the West and support jihad.
Also, apostasy is punishable by death, so nobody leaves Islam and lives.
In the aftermath of the terror attack in the French city of Nice, Newt Gingrich called for the deportation of Muslims who believe in Sharia law, while he continues to support more Muslim migration into America.
How naïve of him. Even if he succeeded in deporting foreign-born Muslims, what about second and third generation Muslims?
VIDEO:
Newt Gingrich: Test every person of Muslim background and deport sharia law believers.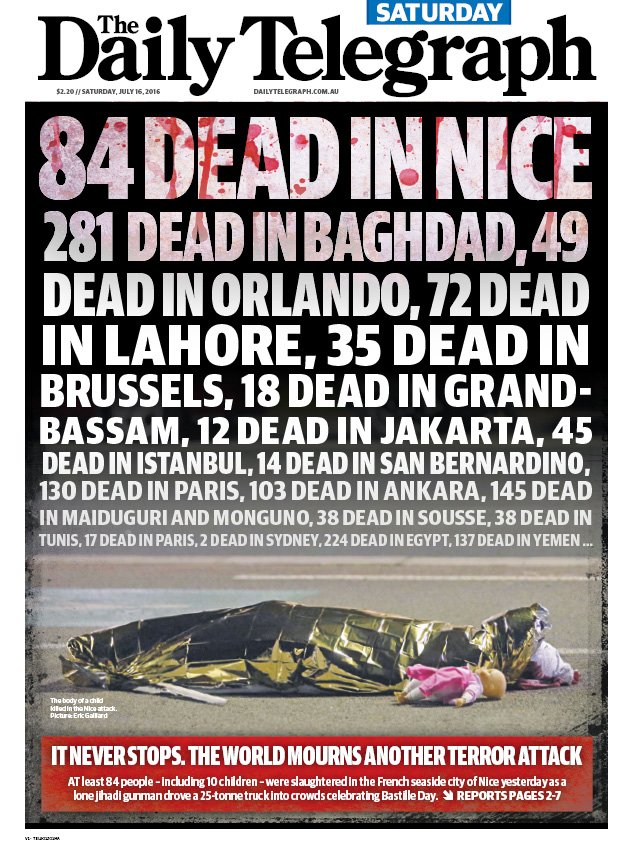 42% of French Muslim youth
The following article refers only to statistics on suicide bombing support. Preference for attacks where the terrorist does not risk his life must be much higher. Also these figures may not to reveal the extent of their hate, since Muslims fear being put under surveillance.
France has been the target of the most devastating recent terrorist attacks because, apparently, almost half of young French Muslims support suicide bombing, probably the most extreme act of terrorism (compare with the Japanese Kamikaze pilots, who represented the Japanese Empire's final, most desperate lashing at an overpowering enemy).
But a November, 2015 Pew Poll found that while a large percentage of Muslim youths in the West support suicide bombing, and out of those the largest percentage live in France, the numbers in the US are only somewhat better.
Continue reading
"The higher levels of support for suicide bombing seen among young American Muslims resembles patterns found among Muslims in Europe, where Muslims also constitute a minority population," the Pew poll concluded. "In Great Britain, France and Germany, Muslims under the age of 30 are consistently the least likely to say that suicide bombing is never justified.
"In other words, the share who think suicide bombing against civilians can ever be justified, even if rarely, is higher among those younger than 30 compared with those who are older.
About a quarter (26%) of younger US Muslims say suicide bombing can at least rarely be justified, 17 percentage points higher than the proportion of Muslims ages 30 and older (9%) who share that view.
The age gap is about as wide in Great Britain (18 percentage points) but somewhat narrower in Germany (12 points), France (11 points) and Spain (7 points)."
They come to the West not to contribute,
but to hate, rape, commit crimes, and wage war on natives.
Source
http://www.jewishpress.com/news/breaking-news/42-of-french-muslim-youth-support-suicide-bombing-young-us-muslims-not-far-behind/2016/07/15/
RELATED
MUSLIM TERRORIST MASSACRES AT LEAST 80 IN THE FRENCH CITY OF NICE - France is kaput, Europe is kaput, with authorities still reassuring their citizens that Islam is a religion of peace, while they persecute critics of ISLAM, and continue to welcome millions of additional Muslims