They base their views on ignorance of Islam, wishful thinking, outright denial of its history, and the fact that Islam is classified as a religion and not a cult, making it automatically as respectable as Christianity and Judaism.

There are three main motivations in this vocal denial of the violent nature of Islam

.

(1) Hatred of western culture. Leftists and anarchists, and even nice liberal progressives are using Muslim migration into the West to dilute western culture.

Top leftist thinkers have stated that whites are guilty for the colonial sins of their ancestors and must pay by disappearing swallowed up by a tide of Muslim and other brown and black migration

.

(2) Leftists political parties desire to increase their voting base by importing millions of Muslims who will be dependent on government benefits, thus ensuring a growing voting base of leftist parties.

The British Labour Party is the most notorious, by having deceived the public about the extent of the numbers of Asian and African migrants that PM Tony Blair was bringing into the country. Britain is irreversibly changed, and not for the best, as it slides into Sharia Law.

(

3) Another main motivation is a plain state of denial.

It is hard to accept that 1.6 BILLION Muslims could be your enemies. After each instance of Muslim terror in Europe, they'd rather sing John Lennon's Imagine, lay flowers at the site of the bloody carnage, light candles, and hug a Muslim "for peace".

These deniers are mostly nice people. They don't understand why anyone would want to hate them and kill them for no apparent reason. They tell themselves and others that Muslim terrorists must be fanatics, lunatics, not true followers of the Religion of Peace.

Except of course Palestinians, who in their eyes have every right to hate, stab, decapitate, and blow up Israelis to pieces because they are resisting the "occupation". Muslim Palestinians have always had a special pass to perpetrate mayhem.

And so you will hear it again and again: Other than those in Israel, all other Muslim massacres and assorted acts of terror have nothing to do with Islam.

But what did Muhammad, the creator of Islam, have to say about violence and hate? Here are excerpts from Islam's sacred texts.
Continue reading

and see more posters and links to related articles, including WHY DO MUSLIMS HATE YOU
~~~~~~~~~~~~~~~~~~~~~~~~~~~~~~~~~~~~~~
The greatest genocide ever is
the one perpetrated by Islam
270 million non-muslims murdered
TEARS OF JIHAD
By Professor Bill Warner, Political Islam
These figures are a rough estimate of the death of non-Muslims by the political act of jihad.
Africans
Thomas Sowell [Thomas Sowell, Race and Culture, BasicBooks, 1994, p. 188] estimates that 11 million slaves were shipped across the Atlantic and 14 million were sent to the Islamic nations of North Africa and the Middle East. For every slave captured many others died. Estimates of this collateral damage vary.
The renowned missionary David Livingstone estimated that for every slave who reached a plantation, five others were killed in the initial raid or died of illness and privation on the forced march.[Woman's Presbyterian Board of Missions, David Livingstone, p. 62, 1888] Those who were left behind were the very young, the weak, the sick and the old.
These soon died since the main providers had been killed or enslaved. So, for 25 million slaves delivered to the market, we have an estimated death of about 120 million people. Islam ran the wholesale slave trade in Africa.
Christians
The number of Christians martyred by Islam is 9 million [David B. Barrett, Todd M. Johnson, World Christian Trends AD 30-AD 2200, William Carey Library, 2001, p. 230, table 4-10] . A rough estimate by Raphael Moore in History of Asia Minor is that another 50 million died in wars by jihad. So counting the million African Christians killed in the 20th century we have:
Hindus
Koenard Elst in Negationism in India gives an estimate of 80 million Hindus killed in the total jihad against India. [Koenard Elst, Negationism in India, Voice of India, New Delhi, 2002, pg. 34.] The country of India today is only half the size of ancient India, due to jihad. The mountains near India are called the Hindu Kush, meaning the "funeral pyre of the Hindus."
Buddhists
Buddhists do not keep up with the history of war. Keep in mind that in jihad only Christians and Jews were allowed to survive as dhimmis (servants to Islam) everyone else had to convert or die. Jihad killed the Buddhists in Turkey, Afghanistan, along the Silk Route, and in India. The total is roughly 10 million. [David B. Barrett, Todd M. Johnson, World Christian Trends AD 30-AD 2200, William Carey Library, 2001, p. 230, table 4-1.]
10 million Buddhists
Jews
Oddly enough there were not enough Jews killed in jihad to significantly affect the totals of the Great Annihilation. The jihad in Arabia was 100 percent effective, but the numbers were in the thousands, not millions. After that, the Jews submitted and became the dhimmis (servants and second class citizens) of Islam and did not have geographic political power.
This gives a rough estimate of 270 million killed by jihad

.
Source - Professor Bill Warner
Read also about the Muslim genocide in India
- The reasons are in their sacred religious texts.
- WHY DO MUSLIMS SLAUGHTER OTHER MUSLIMS? The answer is in a seventh century dispute over the right of succession to Muhammad
- As long as there are Muslims, there will be massacres, whether between rival Muslim factions or against Infidels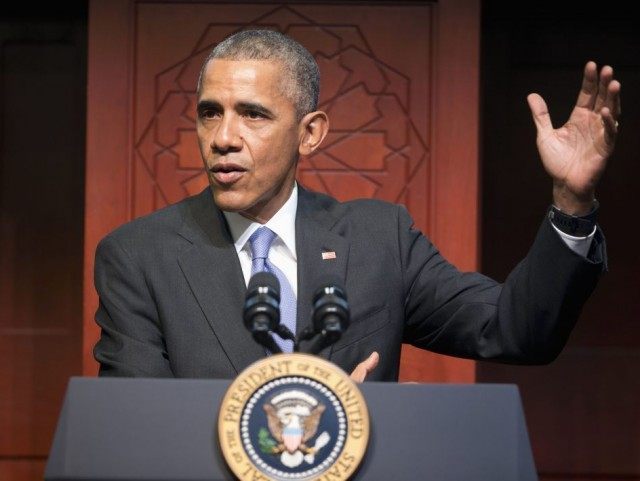 FACT CHECK OF OBAMA'S SPEECH AT ISLAMIC CENTER IN BALTIMORE where he stated erroneous facts about Islam.
- And see posters explaining why ISLAM is not a religion of peace
THE CRUSADES VERSUS MUSLIM JIHAD - IS THERE A COMPARISON?
-

Muslim Jihad has lasted for 14 centuries and has killed at least 270 MILLION non-Muslims on three continents - the greatest genocide in history
VIDEO by Professor Bill Warner
:
STUDY: BRAINS GET PERMANENTLY REWIRED BY HABITS

,
- ALSO: The sciences of genetics and epigenetics show how ISLAM's inbreeding, indoctrination and traditional practices cause inheritable damage leading to violence, rape and cognitive deficiency
- The Religion of Peace has been massacring Jews since its founder MOHAMMED ordered the decapitation of ONE THOUSAND JEWS in only one day
- Gaza Imam calls on Palestinians to form stabbing gangs to restrain Jews and cut them into body parts - Watch VIDEO
- The myth of 'MODERATE' Islam
THE RAPE AND SUICIDE OF EUROPE
AND WHY ISLAM CANNOT BE INTEGRATED INTO WESTERN SOCIETY
This article has two very good videos on the rape of Europe and the Progressive Left and its insidious agenda.
READ MORE
SAUDI OFFICIAL ADMITS ISLAM IS A CULTURE IMMERSED IN HATRED
Member of Saudi Arabian legislative council calls
on Arab world to take responsibility for
their violent and xenophobic culture.
THE MUSLIM INVASION OF EUROPE - GOOD BYE SWEDEN, GOOD BYE EUROPE
- The rape of SWEDEN and the epidemic of rape in Europe
- Overwhelmed by Muslim migrants, the EU takes it out on the Jews by labeling and boycotting Israeli goods, inspired by the Nazi boycott of Jewish businesses
BOOK BITS - WHY EUROPEANS WILL CONTINUE TO WELCOME MUSLIM MIGRANTS

while funding the EU long economic, diplomatic, and propagandistic war against Israel and the Jews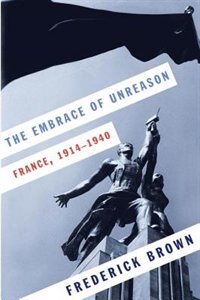 - TWO BOOKS explore the European pathology of Jew hatred, as based on an underlying sense of inferiority to Jewish talent and achievements
- Europeans say so. In their own words
Anti-Semitism is a European pathology. But why?
Writers and politicians

in the

late 19th century and first half of the 20th century explained their feelings regarding Jews - from uneasiness to outright hate.
In a nutshell, what European intellectuals said in moments of stunning candor is that the Jew made them feel inferior
.
Muslims, however, no matter how brutal their behavior, and precisely because of it, make Europeans feel superior.
BOOK EXPOSES 'CONMAN' TONY BLAIR'S CONSPIRACY TO FLOOD BRITAIN WITH MIGRANTS

thus destroying his own country culturally and demographically for the sake of increasing Labour's voting base.
- While Britain buckled under a migrant wave, Blair enjoyed close relationship with a beautiful assistant
- Today Blair engages in questionable business deals, many of them with MUSLIM governments
THE RELIGION OF PEACE website:
http://www.thereligionofpeace.com/pages/myths/index.aspx
ISLAM IN THE WEST
BREITBART - Migrant crisis latest news
http://www.breitbart.com/tag/europe-migrant-crisis/
Bare Naked Islam
http://www.barenakedislam.com/
The Muslim Issue
https://themuslimissue.wordpress.com/
Tundra Tabloids
http://tundratabloids.com/
Soeren Kern
http://soerenkern.com/
Gates of Vienna
http://gatesofvienna.net/
Frontpage Magazine
http://www.frontpagemag.com/
Creeping Sharia
https://creepingsharia.wordpress.com/
Refugee Resettlement Watch
https://refugeeresettlementwatch.wordpress.com/
Money Jihad (recommended)
https://moneyjihad.wordpress.com/
Sharia Finance Watch
http://www.shariahfinancewatch.org/blog/
Geert Wilders
http://www.geertwilders.nl/
Vlad Tepes
http://vladtepesblog.com/
The Islamization of Europe and European Anti-Semitism
Columns by Dr Manfred Gerstenfeld
http://www.israelnationalnews.com/Articles/Author.aspx/908
MORE ON ISLAM IN THE WORLD
The Religion of Peace
http://www.thereligionofpeace.com/
The Myths of Islam
http://www.thereligionofpeace.com/Pages/Myths-of-Islam.htm
Islam's history
http://www.thereligionofpeace.com/Pages/History.htm
Islam not a religion of peace - ten reasons
http://www.thereligionofpeace.com/Pages/Top-10-Reasons.htm
Killings for Islam
http://markhumphrys.com/islam.killings.html
WikiIslam
http://wikiislam.net/wiki/Main_Page
Koran as hate speech
http://www.thereligionofpeace.com/Pages/Quran-Hate.htm
Islam

terror and genocide through the centuries
http://www.islam-watch.org/MA_Khan/IncessantTerrorism.htm
Professor Bill Warner: Video - Why we are afraid
The greatest genocide in history: Islam's slaughter of non-Muslims
Conservative estimate: 270 million killed
http://www.politicalislam.com/tears-of-jihad/
Bill Warner's YouTube channel
https://www.youtube.com/channel/UC0Uu4XnRS1hiz3JCpNFIuUg
No, Mr. President, Islamics are the real Islam -
Their behavior is based on the Koran and the Hadith.
http://ottersandsciencenews.blogspot.ca/2014/08/no-mr-president-islamics-are-real-islam.html
Six times the White House said its job is to promote Islam
http://ottersandsciencenews.blogspot.ca/2015/01/six-times-white-house-said-its-job-is.html
Professor of Middle East studies says there is no religious difference between ISIS and Saudi Arabia. They both govern based on the same religious texts. The difference is only one of degrees in the application of religious texts.
http://ottersandsciencenews.blogspot.ca/2015/01/no-religious-difference-between-isis.html
300,000 Muslim immigrants came into the US in 2013 (numbers increased in 2014)
http://pamelageller.com/2015/01/obama-imported-300000-muslims-into-the-us-in-2013.html/
Islam and the Koran
Verses of violence on the Koran
Example:
Quran (8:12)
- "I will cast terror into the hearts of those who disbelieve. Therefore strike off their heads and strike off every fingertip of them" No reasonable person would interpret this to mean a spiritual struggle.
Read more
http://www.thereligionofpeace.com/Quran/023-violence.htm
More on Islam
The Myths of Islam
http://www.thereligionofpeace.com/Pages/Myths-of-Islam.htm
Islam's history
http://www.thereligionofpeace.com/Pages/History.htm
Islam not a religion of peace - ten reasons
http://www.thereligionofpeace.com/Pages/Top-10-Reasons.htm
Killings for Islam
http://markhumphrys.com/islam.killings.html
WikiIslam
http://wikiislam.net/wiki/Main_Page
Koran as hate speech
http://www.thereligionofpeace.com/Pages/Quran-Hate.htm
Islam

terror and genocide through the centuries
http://www.islam-watch.org/MA_Khan/IncessantTerrorism.htm
Daily news from the world of Islam
http://www.thereligionofpeace.com/


***************************************