©
http://ottersandsciencenews.blogspot.ca/
.
Unauthorized duplication of this blog's material is
prohibited.
Excerpts and links may be used, provided that full credit and link is given to Otters and Science News Blogspot.
Link to this post:
http://ottersandsciencenews.blogspot.ca/2016/03/color-photos-show-parisians-living.html
- Thank you for visiting my blog.
~~~~~~~~~~~~~~~~~~~~~~~~~~~~~~~~~~~~~~
Andre Zucca's images of Paris in the Second World War have remained controversial
When these pictures were put on display in 2008 - more than 60 years after being taken - many called for the exhibition to be closed down
They appear to show Parisians carefree and jubilant under Nazi occupation and Vichy rule
The photojournalist took images of fashionable women, smiling soldiers, and happy families in the capital
for the German magazine SIGNAL
They were to be used as Nazi propaganda, but they managed to capture the shameful nature of French passivity and collaboration
Much of the French Resistance myth is just that, a myth concocted after the war to rebuild the French national spirit.
In the years before World War II fascist and anti-Semitic ideology was prominent in France, particularly among intellectuals.
The Vichy regime was even more enthusiastic than the Nazis themselves in its zeal to round up and ship French Jews and Jewish refugees to death camps.
The British who came under Nazi occupation in the Channel Islands, also happily adapted to their new life.
The current authorities in western Europe arrest citizens for the mere crime of questioning Islam, and turn their police and water cannons on those who protest Muslim rapes and terror attacks.
UNFORTUNATELY the only option for saving Europe from Muslim dominance is another tyranny.
Neo-Nazis and crypto-Nazis are already coming out, emboldened by the growing fear and disgust of the general population with rampant Muslim crime and terror.
Moderate anti-Islamization organizations and political parties are bound to morph into more radical fascist movements once they establish a stronger foothold in European parliaments.
The future looks dim. Either Europe will be fully colonized by Islam, or it will revert to the rule of fascist despots. According to a widening point of view, there is no way to repatriate Muslims out of Europe without a ruthless right wing government in power.
Or it could all end in nuclear apocalypse and chaos, as terrorists are already working on an attack on nuclear power plants, and on detonating home-made nuclear devices.
Bustling: Instead of war torn or repressed, Paris in Zucca's photographs is seen to be thriving with full shops and restaurants
France under occupation. A Nazi solider walking freely with Parisians.
Opposing ideologies: A sign advertises the Europe Against Bolshevism exhibition, held under the auspices of Nazi front organisation the anti-Bolshevik Action Committee in Paris in 1942
http://www.dailymail.co.uk/news/article-2417335/Paris-Nazi-lens-Propaganda-images-occupied-French-capital-citizens-thriving-German-rule.html
BRITAIN UNDER NAZI OCCUPATION
- PHOTOS of Jersey Island under Nazi rule
- When the Nazis occupied the Channel Islands some British residents fully collaborated with the Nazis
READ MORE

and see additional photos
http://ottersandsciencenews.blogspot.ca/2015/10/britain-under-nazi-occupation-photos-of.html
READ MORE
http://ottersandsciencenews.blogspot.ca/2015/10/book-bits-why-europeans-will-continue.html
UNBELIEVABLE!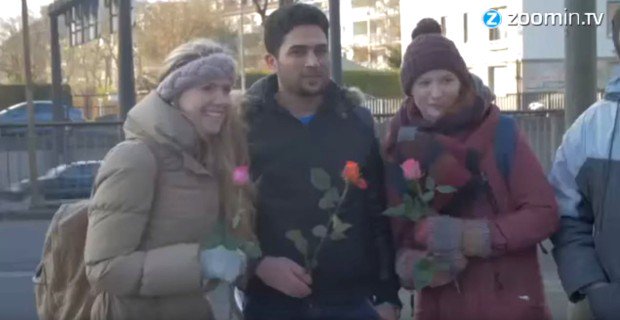 GERMAN WOMEN BRING FLOWERS TO MIGRANT RAPISTS IN COLOGNE

TO APOLOGIZE FOR 'ISLAMOPHOBIA' after massive Muslim gang rape of German women in Cologne on New Year's Eve.
- WATCH VIDEO
- AND WHY EUROPE CAN'T DEFEND ITS WOMEN AND VALUES
- A former Soviet writer blames leftist CULTURAL TOTALITARIANISM for the collapse of ethical values and for a lack of basic sense of self-preservation
READ MORE
http://ottersandsciencenews.blogspot.ca/2016/01/german-women-bring-flowers-to-migrant.html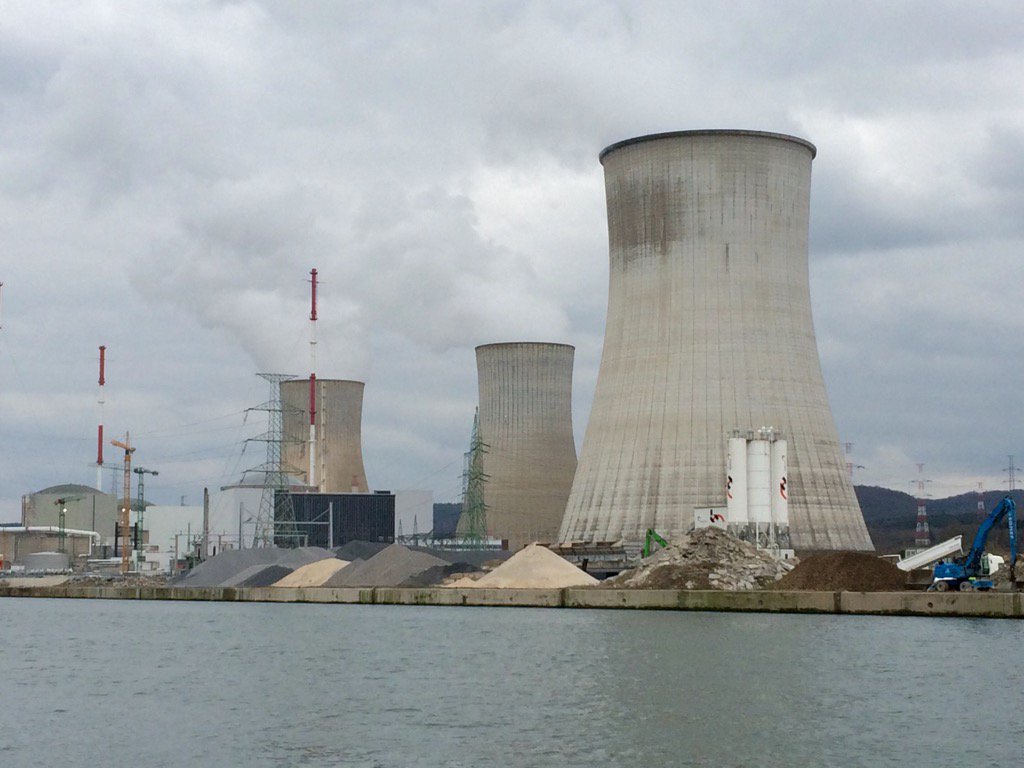 Muslims targeting nuclear facilities
Terror alert after Belgian nuclear plant guard is murdered and his security pass is stolen amid concerns terrorists are plotting an attack on power station
Security guard at a Belgian nuclear plant was murdered in Charleroi area

When he was found, his security pass for site had been taken from him

Officials quickly cancelled his security pass so nobody could try to use it

Nuclear power plants are known to be targets for the terror network behind the Brussels bombings
Read more
https://themuslimissue.wordpress.com/2016/03/26/terror-alert-after-belgian-nuclear-plant-guard-is-murdered-and-his-security-pass-is-stolen/
Muslims trying to make a radioactive device
Were Brussels Muslim jihadis trying to make a RADIOACTIVE BOMB? Expert says ISIS may have been plotting to steal nuclear material – as 11 power plant workers have their access revoked amid fears of 'insider help'
Read more
http://www.dailymail.co.uk/news/article-3507417/Brussels-bombers-DID-plan-attack-nuclear-power-station-police-uncover-12-hours-footage-jihadists-filmed-outside-plant-director-s-home.html
World War I articles and photos
http://ottersandsciencenews.blogspot.ca/search/label/World%20War%20I
World War I photos only
http://ottersandsciencenews.blogspot.ca/search/label/World%20War%20I%20-%20Photos
World War II articles and photos
http://ottersandsciencenews.blogspot.ca/search/label/World%20War%20II
World War II photos only
http://ottersandsciencenews.blogspot.ca/search/label/World%20War%20II%20-%20Photos