©
http://ottersandsciencenews.blogspot.ca/
.
Unauthorized duplication of this blog's material is
prohibited.
Excerpts and links may be used, provided that full credit and link is given to Otters and Science News Blogspot.
Link to this post:
http://ottersandsciencenews.blogspot.ca/2015/10/palestinians-keep-murdering-jews-while.html
- Thank you for visiting my blog.
Assisting the victims
Muslims like to target families and children, knowing that they are unarmed and helpless.
The attack began when an

Arab

man approached a Jewish family on their way to prayers, at which point he drew a large knife and began stabbing.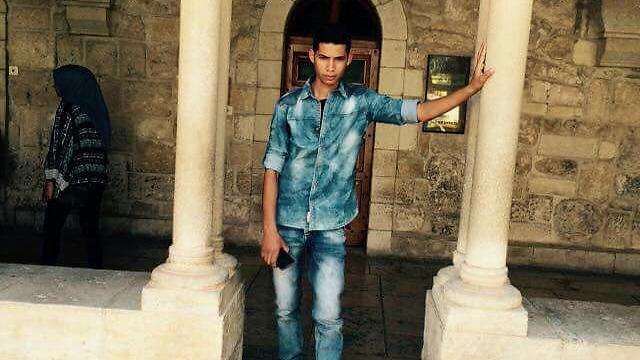 Today's murderer -
His family will now receive a generous
salary from the Palestinian Authority
(funded by US and EU taxpayers)
and will be lauded as a martyr.


Police did not bother to investigate,
although they had CCTV evidence.
Without evidence they would most likely
have charged the Jew with provoking
the assault.
The victim of the
attack in Jerusalem
You can watch the disturbing video reminiscent of Nazi Germany here:
https://www.youtube.com/watch?feature=player_embedded&v=jhJO-0vdZDI
PM Netanyahu and Jerusalem Mayor Barkat
Partners in the empowering of Arabs
and the Arabization of Jerusalem
aimed at the future partition of the city.
.


Palestinian leader
in conference with Hitler
http://www.israelnationalnews.com/News/Tag.aspx/39785
ARUTZ SHEVA DEFENSE/SECURITY NEWS ARCHIVE - News of terror
http://www.israelnationalnews.com/News/Section.aspx/25
First news of the attack on Henkins couple
http://www.jewishpress.com/news/breaking-news/arab-gunmen-murder-jewish-couple-as-their-children-watch/2015/10/02/
http://www.israelnationalnews.com/News/News.aspx/201318#.VhAEXJtdGM8
http://www.barenakedislam.com/2015/10/03/israeli-parents-killed-in-front-of-their-four-children-in-a-savage-terrorist-attack-by-muslims/
MODERATE FATAH CLAIMS RESPONSIBILITY FOR MURDER OF JEWISH COUPLE
http://www.israelnationalnews.com/News/News.aspx/201330#.Vg5xJ5tdGM8
FATAH CHIEF ADMITS RESPONSIBILITY
http://www.israelnationalnews.com/News/News.aspx/201349#.Vg5yXptdGM8
ABBAS ADVISER URGES MORE TERROR
http://www.jewishpress.com/news/breaking-news/fatah-takes-credit-for-murders-2-days-after-abbas-renounces-terror/2015/10/02/
Muslim terror in Israel - A message to Christians
http://ottersandsciencenews.blogspot.ca/2014/12/to-all-christian-communities-in-middle.html
Terrorists describe how they lynched two innocent Israelis in Ramallah
http://www.israelnationalnews.com/News/News.aspx/175494#.VhALZptdGM8
Cannibalism in the murder of two Jews by Arabs in Ramallah
https://arabracismislamofascism.wordpress.com/2010/07/27/the-true-face-of-arab-islamic-palestine-animalism-10-years-to-ramallah-lynch/
http://www.dcclothesline.com/2014/01/05/muslim-cannibalism-jewish-soldiers-lynched-thrown-blood-thirsty-masses-ripped-apart-ate-organs/