©
http://ottersandsciencenews.blogspot.ca/
.
Unauthorized duplication of this blog's material is
prohibited.
Excerpts and links may be used, provided that full credit and link is given to Otters and Science News Blogspot.
Link to this post:
http://ottersandsciencenews.blogspot.ca/2015/10/germany-and-france-rush-to-trade-with.html
- Thank you for visiting my blog.
~~~~~~~~~~~~~~~~~~~~~~~~~~~~~~~~~~~~~~
European industry reaped profits in Iran while Israeli Jews keep dying at the hands of Iran's allies in Israel -
The Iran nuclear deal will unleash a major war in the Middle East and it is already triggering the Third Intifada.
A group of German industrial firms from many sectors including oil and gas, chemicals,

cars

, health and construction such as Basf, Siemens and ThyssenKrupp, just returned from the

second

official German business trip to Iran in as many months. At each meeting, photos of the Supreme Leaders Ali Khamenei and

Ayatollah

Komeini adorned the wall.
Iran and Germany's attitude regarding Israel
The Iranian willing executioners were happy, since most Germans favor nuclear weapons for Iran, and employ Nazi terminology against Israel. German public opinion contains once again elements that envision a world without the Jewish state.
Photo:
Angela Merkel's warm greeting for terrorist Mahmoud Abbas, the financial mastermind of the Munich Olympics massacre of Israeli athletes, and now chief of the Palestinian Authority and inciter of terror against Israeli Jews.
This encounter took place at the Paris anti-terror "Je-suis-Charlie" march where terrorist Abbas was one of the guests of honor.
Europe does not regard the Muslim killing of Jews as terror.
The march organizers had asked the Israeli PM not to attend because his presence would make them uncomfortable

- although the Muslim terror spree in Paris included the murder of several Jews at a Kosher deli.
The march was not about the murdered Jews, but about the "Charlie Hebdo" cartoonists massacred by Muslims.
To Germany Israeli lives don't seem to matter
Youngest victim in the Fogel
family massacre - Throat slashed.
Muslim murderer said he was
"proud"
of what he did
Germany's State TV reported about the massacre in Israel of the Fogel family (parents and three small children) by Muslim Arabs, who slashed their throat and stabbed their heart - by writing: "Five dead after attack on settler family".
("Settler" is a pejorative enemies of Israel use instead of "sub-human". - BUT HOW can Jews be "settlers" when they have a history of thousands of years on that same land?)
The Basf chemical industry,

which now is dribbling at the thought of returning to Teheran, was formed out of the assets of IG Farben in 1952, the same company that produced the pesticide Zyklon B for the gas chambers.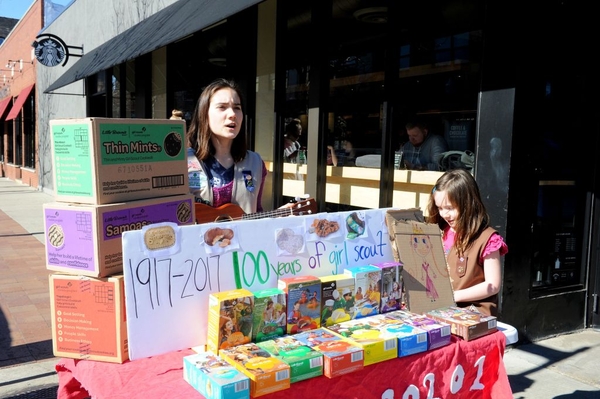 French FM Fabius
with
Iranian FM -
Let's trade
France also eager to trade with Iran.

70 to 80 top executives of France's largest companies also visited Iran in September.
Peugeot, France's premier car company, will build cars with the Iranian

auto

company Khodro and transfer French technology. Can we resume the French past of traitorous Vichy for them?
During those very same days of trade talks success, Iran's Khamenei proclaimed that Israel "won't exist in 25 years" (and Iranian leaders have repeatedly threatened to wipe Israel off the map).
Murdered
for being Jews
Europe trades with Iran - Iran funds terror in Israel

-
A Hamas terror cell recently killed Rabbi Eitan Henkins and his wife Naama near Itamar (in front of their four young children, who may not have been seen by the Muslim terrorists in their rush to escape).
Israeli intelligence declared that Iran has been sending suitcases full of money over the past two months to the military wing of Hamas in Israel.
Continue reading,
including an in-depth article on how and why Europe is rushing to trade with Iran, a country advocating the genocide of Jews in Israel, and an article debunking the myth of Israeli occupation.

Also see links

to the dark NAZI past of current German industries, when they profited from slave labor, and how Germany sold poison gas to Syria's Assad for use against its enemies, one of them being Israel.
Source
http://www.israelnationalnews.com/Articles/Article.aspx/17688
Subtitles and captions by this blogger
More articles by Giulio Meotti
http://www.israelnationalnews.com/Articles/Author.aspx/863
Over two million people were brought to Nazi Germany from conquered lands to work for the new master race.
Jewish child slave working at German factory
Slaves were replaced as they died, or as they became too weak or injured which resulted in them being sent to death camps.




Some companies still to come clean with their business dealings
German companies enriched themselves by acquiring confiscated Jewish property and by using slave labor.
Bayer used 20,000 slaves but official history brushes Nazi period
Deutsche and others enriched themselves seizing Jewish businesses
Daimler, BMW, Audi, Deutsche Bank, Siemens, Adidas, BASF, Bertelsmann publishers, all implicated
BASF built a plant at Auschwitz to produce synthetic rubber and inmates there had a life expectancy measured in weeks

.
Soviet PoWs conscripted to work in Nazi industrial plants suffered death rates of between 90 and 97 per cent

.
VW had something called the 'dying room' where female forced labourers who gave birth had to leave their newborns to die.
BMW Hannover had an execution area to murder those who displeased their masters
Read more
http://ottersandsciencenews.blogspot.ca/2015/09/volkswagens-dark-nazi-past-when-vw-used.html
Egregious abuses against human rights in Iran
Electrocution, rape and drug-induced confessions: Political prisoner reveals the reality of brutal torture and hangings in Iran's most notorious jail - months after his escape to Europe
Read more
http://www.dailymail.co.uk/news/article-3267387/Electrocution-rape-drug-induced-confessions-Political-prisoner-reveals-reality-brutal-torture-hangings-Iran-s-notorious-jail-months-escape-Europe.html
July 2015
IRAN THREATENS again to wipe Israel off the map.
Read more
http://www.jewishpress.com/news/breaking-news/irans-rafsanjani-reiterates-israel-will-be-wiped-off-the-map/2015/07/07/
Read more
http://www.breitbart.com/national-security/2015/04/13/israel-iran-boosts-weapon-shipments-to-hamas-hezbollah-in-expectation-of-lifted-sanctions/
Mass grave of Jews murdered by Muslims in Iraq
January 2015: GERMANY SOLD SYRIA POISON GAS
GERMANY HAS REFUSED FOR DECADES TO ACT AGAINST COMPANIES THAT SUPPLIED SYRIA WITH POISON GAS FOR USE AGAINST ISRAEL and Assad's Syrian enemies.
- THE WEST HAS CONTRACTED OUT MUSLIMS for the destruction of Israel and the Jews, giving them aid and selling them weapons
- Now the US is facilitating IRAN's acquisition of nuclear weapons
Photo: Angela Merkel with Israeli PM Netanyahu, in a moment where shadows appear to paint a Hitler moustache on her face.
Read more
http://ottersandsciencenews.blogspot.ca/2015/01/germany-has-refused-for-decades-to-act.html
The Itamar massacre of the Fogel family
Three Year Old Stabbed in the Heart, Baby's Throat Slashed
http://www.israelnationalnews.com/News/News.aspx/142843
News archive
http://www.israelnationalnews.com/News/Tag.aspx/5254
Gruesome images censored by the media
because they might damage the Palestinian cause
http://www.debbieschlussel.com/34164/photos-of-itamar-jewish-kids-massacred-by-palestinians-this-is-what-peace-w-muslims-looks-like/
When caught, the perpetrator said he was proud of what he did
http://www.israelnationalnews.com/News/Tag.aspx/5254
Source
http://www.wsj.com/articles/SB10001424052748704517404576222891152718656
http://www.camera.org/index.asp?x_context=2&x_outlet=118&x_article=1691
Europeans Rush to Profit from Iran Deal
Continue reading:
http://www.gatestoneinstitute.org/6339/iran-deal-europeans-profit