©
http://ottersandsciencenews.blogspot.ca/
.
Unauthorized duplication of this blog's material is
prohibited.
Excerpts and links may be used, provided that full credit and link is given to Otters and Science News Blogspot.
Link to this post:
http://ottersandsciencenews.blogspot.ca/2016/06/those-terrible-zionists-but-what-does.html
- Thank you for visiting my blog.
~~~~~~~~~~~~~~~~~~~~~~~~~~~~~~~~~~~~~~
Before you read the Zionist's column, take a look at Europe. Don't you ever ask yourself "
HAVEN'T I SEEN ALL THIS BEFORE?"
Those following current developments in the European Union - such as rising Muslim terror and criminality, checkpoints and armed military everywhere, treason by authorities and media advocating policies leading to the dissolution of the nation state and an end to European culture, and the consequent popular revolt against fraudulent 'multicultural enrichment' - recognize them as having seen them played out somewhere else before.

That place is Israel.
Europeans have spent decades scrutinizing and condemning Jewish response to Muslim terror for more than a century - before and after Israeli independence.
Angela Merkel lov
es arch-terrorist
Mahmoud Abbas
and other
Palestinians who kill Jews
Europe and the US send the PA
millions
in aid that are used
to pay
salaries to terrorists
Europeans have coddled and given support to Muslim Palestinian terrorists for decades.
Europeans to this day fund and encourage Muslim terror in Israel (they call it "resistance") through so-called humanitarian aid. A portion of that aid goes to pay salaries to terrorists who kill and maim Jews.
European governments fund non-governmental organizations (NGOs) tasked with undermining the security and integrity of the state of Israel, and with supporting Arab incitement and terror.
The European Union is labeling and boycotting goods from the Israeli heartland (Biblical Israel) because they say the land belongs to descendants of Muslim invaders who conquered the land in the 7th century. Boycotting Jews comes easily to Europeans. The most recent example is that of the Nazi boycott of Jewish stores in the 1930s.
ANIMATED VIDEO

-

Europeans have protected Muslim Palestinian terrorists for decades, and have attacked Israel for fighting the same war they themselves are now engaged in.
(

It seems that what enrages the European fortress inhabitants is that the rock happens to hit a Muslim minaret on its way down. Then watch what happens when they turn against Israel.)
Video by Hallelu Foundation
POETIC JUSTICE

- Europeans never thought that poetic justice would be done to them some day.
They are now overwhelmed by a Muslim invasion that includes jihadists, rapists, drug dealers, criminals of all sorts, and people in general who just want economic benefits without having to contribute to the country.
Ancient Jewish kingdoms
of Israel and Judah
10th to 6th century BCE
And Europeans dare to
call Jews "occupiers"?
How could the migrants contribute, anyway, since a large majority of them are mostly illiterate and filled with hate against the West?
Europeans now feel the increased loss of personal freedoms and safety under a wave of Muslim criminality and terror.
They face the much maligned checkpoints not only at airports and railway stations, but at many other public sites.
They see heavily armed police and soldiers everywhere, particularly at tourist landmarks.
And they will never feel safe and carefree again.
Why do they do this to us, they ask. We are not occupiers. We are not Zionists. We are not Jews (we killed millions of them decades ago). So why do Muslims hate us and want to kill us?
Now Europeans understand that billions of euros given to Palestinians, and words such as "Refugees Welcome" and many other acts of generosity and tenderness, don't touch the hearts of those who have been hardened by 14 centuries of hate and supremacist indoctrination.
Now Europeans understand what it's like to fear Muslim terror and the need to build fences, walls, and checkpoints.
Now Europeans begin to speak openly about the need to defend their indigenous culture, put an end to Muslim legal and illegal immigration, and to the leftist multi-kulti fraud personified by the European Union, a dictatorial organization.
So here is an essay by an Israeli Jew telling it like it is. No political correctness. No softening of the language to avoid being called a racist.
This too is your politically incorrect future, Europe. If you want to survive, you too will lose fear of saying it like it is: Europe for the Europeans.
I am a nationalist, Zionist,
'Israel is the Jewish state' has a concrete meaning: the owners of the land of Israel are the Jewish people, not all its citizens.

Arabs who live in Israel should have full civil rights, but they should understand that they are living in someone else's homeland. It's natural and correct that the flag, national anthem, primary language and other symbols are those of the Jewish people.

It is not a civil right to call for the destruction of the state or the murder of its people.

Israel should not welcome non-Jewish migrants.

Everyone in Israel should have freedom of religious worship and be able to visit their holy places. But the government of Israel should be sovereign over every inch of the land of Israel, in particular the Temple Mount.

Everyone should be able to follow their own religion or lack thereof without coercion. But the official religion of the state of Israel should be Judaism.

Israel and the Jewish people have an absolute right to defend themselves.

Collective guilt justifies collective punishment.

Nobody has the right to try to kill Jews or Israelis, even if their means are ineffective.

There should be a death penalty for murderous terrorism.
Continue reading this column and other related articles and VIDEOS
This article first appeared here:
http://abuyehuda.com/
VIA
http://www.israpundit.org/archives/63615696
This blog's archive of articles about Islam in Europe
http://ottersandsciencenews.blogspot.ca/search/label/Europe%20-%20Islam
https://grrrgraphics.wordpress.com/2016/06/11/abandon-ship-brexit-great-britains-escape-ben-garrison-cartoon/
RELATED
Us and them.
We are wired to be tribal
All creatures are.
September 2014 -

TRIBALISM IS REAL

and part of human nature. As we lecture Iraq and other countries to stay together, Scotland votes to separate from the UK, and Ukrainians kill each other to split along tribal lines.
(Today, in 2016, it is European countries that are considering splitting from the European Union to pursue their own separate tribal paths.)
READ MORE
http://ottersandsciencenews.blogspot.ca/2014/09/tribalism-is-real-and-part-of-human.html
HOW BRITAIN AND THE REST OF EUROPE FUND PALESTINIAN TERROR, TORTURE, AND MURDER
- The machete attack against Kay Wilson and Kristine Luken.
- The murderers and all other terrorists receive salaries paid for by British, European, and US taxpayers through generous funding of the Palestinian Authority
Daily Mail: British taxpayers pay Palestinian terrorists who left this British woman for dead and killed her friend £9,000 each every year - as a 'REWARD'
Listen to Kay Wilson's
short testimony at the UN Human Rights Council (UNHRC)
on the following

VIDEO:
READ MORE
http://ottersandsciencenews.blogspot.ca/2016/04/how-britain-funds-palestinian-terror.html
- MUSLIM COLONISTS and Palestinian Arabs' identity theft
- The truth about the Arab claim to Jewish land
Source
http://www.jewishpress.com/indepth/analysis/are-arabs-the-indigenous-people-of-palestine/2015/04/29/
Review of Joan Peters' book From Time Immemorial.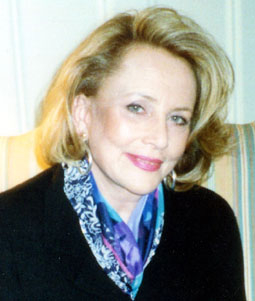 Peters started her research with the intention of proving Arab rights to Palestine. What she found during the course of her work was that the opposite was true: Israel has belonged to the Jewish people since time immemorial.
Joan Peters began this book planning to write about the Arabs who fled Palestine in 1948-49, when armies of the Arab states attempted to destroy the fledgling state of Israel.
In the course of research on this subject, she came across a "seemingly casual" discrepancy between the standard definition of a refugee and the definition used for the Palestinian Arabs.
In other cases, a refugee is someone forced to leave a permanent or habitual home. In this case, however, it is someone who had lived in Palestine for just two years before the flight that began in 1948.
Continue reading:
http://www.danielpipes.org/1110/from-time-immemorial
DOES ISLAM HAVE A TRUE CONNECTION TO JERUSALEM?
MOHAMMED NEVER SET FOOT IN THAT CITY -
ISLAM IS THE REAL OCCUPIER
By Eli E. Hertz.
http://ottersandsciencenews.blogspot.ca/2014/04/does-islam-have-true-connection-to.html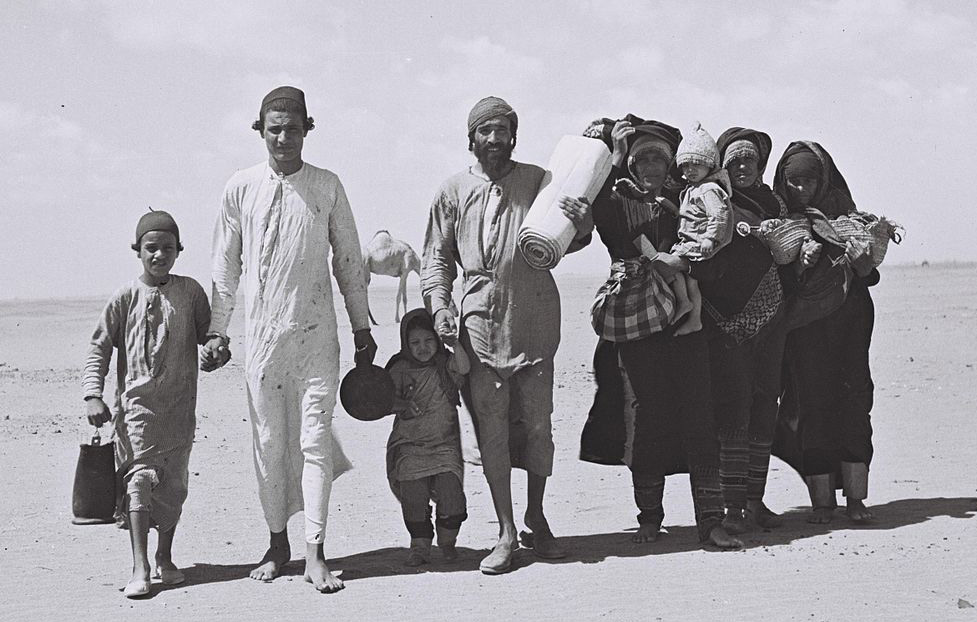 THE FORGOTTEN REFUGEES
More than half of Israeli Jews have deep roots in the Middle East and a million of them arrived as refugees from persecution and violence in Arab countries.
But Arabs continue to perpetuate the myth that Jews are "European".
Photo: Jewish refugees from Arab lands fleeing to Israel.
http://ottersandsciencenews.blogspot.ca/2014/10/the-forgotten-refugees-more-than-half.html
Link to: Are Arabs the Indigenous People of Israel?
http://ottersandsciencenews.blogspot.ca/2015/04/are-arabs-indigenous-people-of-israel.html