©
http://ottersandsciencenews.blogspot.ca/
.
Unauthorized duplication of this blog's material is
prohibited.
Excerpts and links may be used, provided that full credit and link is given to Otters and Science News Blogspot.
Link to this post:
http://ottersandsciencenews.blogspot.ca/2015/04/when-obama-calls-for-democracy-in.html
- Thank you for visiting my blog.
~~~~~~~~~~~~~~~~~~~~~~~~~~~~~~~~~~~~~~
Key points:
The natural political partner for the leading party Likud is the right wing Jewish Home party.

Likud and Jewish Home agree on almost everything, but the PM is reluctant to invite Jewish Home to join the coalition.

The "Zionist Union" made headlines in the last election for working alongside a White House team of advisors who, it is alleged, used US government money and resources to try to influence Israeli voters.

Some deemed Zionist Union's collaboration with a foreign government - the US - to be akin to treason.

White House interference with Israeli elections was investigated at the time by Congressmen, at the instance of Senator Ted Cruz.

US Undersecretary of State Wendy Sherman recently renewed US threats to withdraw US support for Israel at the UN unless it agrees to partition the land for the creation of another Arab terror state.

The US administration has shown a pathological obsession with humiliating the Israeli government while demanding the partitioning of Jerusalem, as well as the rest of Israel along the 1967 lines, or "Auschwitz borders".

UPDATE -

Jewish Home

may

become part of the coalition after all. Its chairman, Naftali Bennett, to be in charge of the influential Education Ministry. (Israeli secular education has been in the hands of leftists for many years.) Nothing is certain until all the process is finalized. The PM could still discard Jewish Home in favor of other political partners. See details further on this page.
OBAMA PRESSURING NETANYAHU
IN HIS SELECTION OF COALITION PARTNERS
A senior source in the Jewish Home (right wing) estimated Tuesday that White House pressure against a nationalist government is the real reason for the delay in the signing of a coalition deal between Likud and the religious Zionist party.
Continue reading, and see links to related articles
The unnamed senior source was cited on Army Radio as saying that the Jewish Home has

shown

flexibility on numerous subjects,

leaving

very few disagreements between the parties, yet the prime minister is taking his time about signing the deal.
The source estimated that the US is pressuring Prime Minister Binyamin Netanyahu to establish a unity government with the (fake-Zionist, pro-Obama) Zionist Union (Labor and Hatnua), instead of the 67-MK government, which the US sees as too right-wing.
US Undersecretary of State Wendy Sherman warned

American Jewish

leaders Sunday that "If the new Israeli government is seen to be stepping back from its commitment to a two-state solution that will make our job in the international arena much tougher... it will be harder for us to prevent internationalizing the conflict."
Speaking at a conference of the Reform Movement in the United States, Sherman insisted the US government has "always had Israel's back in the international arena, even when it meant standing alone.

This will

continue to be the case."
But, she

continued

, Netanyahu's statements prior to elections "raised questions about his commitment to the two-state solution."
"We will be

watching

very closely to see what happens on this [Palestinian] issue after the new government is formed," Sherman added.
Source
http://www.israelnationalnews.com/News/News.aspx/194673#.VT-5d5tFCM8
RELATED
UPDATE:

Jewish Home to get Education Ministry
After Jewish Home
cut off coalition negotiations
, Likud representatives have indicated to the party Tuesday night that

Prime Minister

Binyamin Netanyahu will

grant

its chairman Naftali Bennett his request to become the education minister in the coalescing coalition.
Photo: Naftali Bennett with PM Netanyahu.
Read more
http://www.israelnationalnews.com/News/News.aspx/194707#.VT_WP5tFCM8
Israeli democracy - Anathema for the White House
Jewish Home called for passage of a bill that would require a referendum to confirm any peace agreement into which Israel enters.
Read more
http://www.israelnationalnews.com/News/Flash.aspx/272869#.VT_JkZtFCM8
March 18, 2015 - OBAMA LOST IN THE ISRAELI ELECTION

-
Or rather his minions in the Labour Party or misnamed "Zionist" Coalition did, the ones financed and organized by the White House - Though tired of Netanyahu, Israelis voted for him out of disgust with the Labour Party's subservience to a foreign government and its nefarious agenda for Israel
Senator Ted Cruz exposes White House interference in Israeli elections.
Read more
http://ottersandsciencenews.blogspot.ca/2015/03/obama-lost-in-israeli-election-or.html
SATIRE - THE US PRESIDENT'S LOVE AND SUPPORT FOR ISRAEL -
And how the White House regards US interference in Israeli elections just another form of American aid - helping Israelis make up their minds
Read more
http://ottersandsciencenews.blogspot.ca/2015/03/satire-us-presidents-love-and-support.html
Friday, January 30, 2015
IS WHITE HOUSE USING TAX DOLLARS TO TOPPLE ISRAELI PM Netanyahu in next elections - White House not only works on partitioning Israel to create an Islamic Arab state, but now it appears to be connected to conspiracy to finance and influence who is going to be Prime Minister
LEE KAPLAN: HOW THE US STATE DEPARTMENT HAS BEEN UNDERMINING ISRAEL'S SECURITY AND EXISTENCE
http://ottersandsciencenews.blogspot.ca/2014/09/lee-kaplan-how-us-state-department-has.html
U.S. GOVERNMENT PURSUING THE DESTRUCTION OF ISRAEL BY WEAKENING AND SHRINKING THE COUNTRY
Read more
http://ottersandsciencenews.blogspot.ca/2013/12/us-government-pursuing-destruction-of_27.html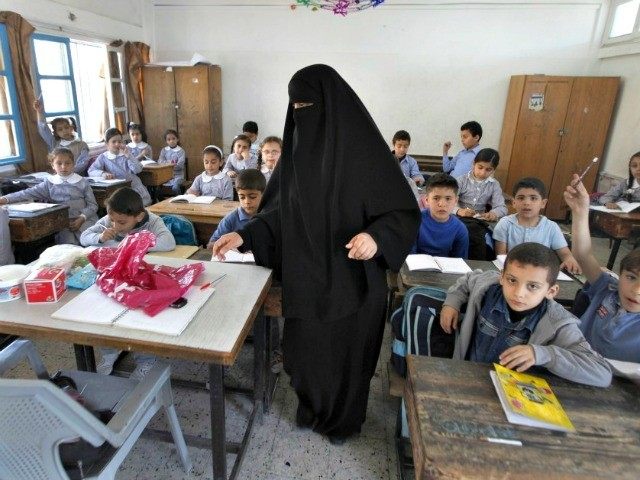 April 2015: Obama sends 6 MILLION to terror-linked Palestinian UN organization
The State Department announced that the U.S. is providing an immediate $6 million dollars of funding to the United Nations Relief and Works Agency for Palestine Refugees in the Near East (UNRWA), an organization that has been accused of aiding and abetting Palestinian terrorist groups.
(During the Gaza war UNRWA schools were used to store rockets and other weapons.)
Read more
http://www.breitbart.com/national-security/2015/04/27/state-department-sends-6-million-to-terror-tied-palestinian-un-organization/
WHITE HOUSE BEHIND ISRAEL 100%
ISRAELI SECURITY IS PARAMOUNT
http://legalinsurrection.com/tag/a-f-branco/
***************************************************************