(read it in full below)
If black lives really mattered, then black violence would matter. But that would mean taking responsibility for a broken culture which few leaders in the black community are ready to do.

If the black community leaders involved in these protests really cared about black lives, they would be leading marches through the crack houses and gang run territories that take hundreds of black lives in Baltimore every year.

They don't. The protests are just another shakedown letting small-time Sharptons squeeze more money and influence out of the violence even while driving away the few sources of revenue the city still has.

The black community is dominated by thoroughly corrupt leaders who exploit violence to advance their own private interests. They're willing to destroy their own city and community just to cash in.

Black leaders are no different than the thugs smashing windows and faces at their protests. They're just playing the same game at a bigger level.

The organizers direct the protests toward police and/or white people to create a confrontation that will radicalize the marchers.

The looters exploit the chaos to smash everything in sight while the media bemoans the "marring" of the peaceful protest.

The protests don't degrade into violence. They aren't marred by violence. Violence is the whole point.

The police tried to stay out of it giving the protesters and their supporters what they really wanted; the opportunity to commit crimes without being held accountable.

Crime without accountability is the real cause that the protesters are there for. Their violence isn't a reaction to anything except the permissive atmosphere created by their false accusations of racism.

This isn't about racism. Baltimore has a black mayor and police are mostly black.

For black lives to start really mattering, black violence has to matter.
In the news:
A BIT OF HUMOR before you continue reading:
Mayor of Baltimore says she gave orders to give space to rioters who wanted to destroy.
Read more
http://www.breitbart.com/big-government/2015/04/27/baltimore-mayor-city-gave-space-to-rioters-who-wished-to-destroy/
Video: Wheelchair-Bound Woman in Path of Baltimore Riot's Thrown Projectiles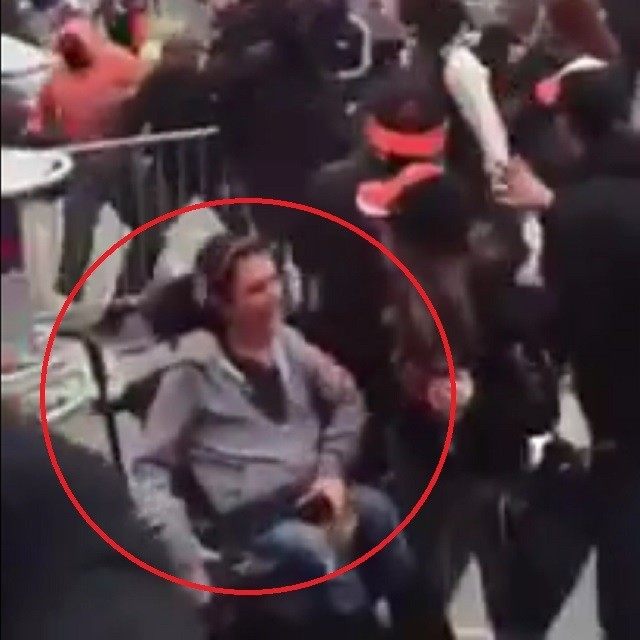 A shocking video of Saturday's violent riots in Baltimore, Maryland show an individual shielding a handicapped woman caught in the sights of a mob throwing bottles, trash cans, and other objects at random bar patrons.
The account of the fracas captures the intensity of the violence against random bystanders with no ties to the police or the death of Freddie Gray, the purported reasons for the protest gone violent.
Read more and watch video
http://www.breitbart.com/big-government/2015/04/26/video-wheelchair-bound-woman-in-path-of-baltimore-riots-thrown-projectiles/
Gangs may have entered partnership to kill police officers
The Baltimore Police Department said earlier in the day they received a credible threat that numerous gangs entered into a partnership to "take-out" law enforcement officers.
The smell of burned rubber wafted in the air in one neighborhood where youths were looting a liquor store. Police stood still nearby as people drank looted alcohol. Glass and trash littered the streets, and small fires were scattered about. One person from a church tried to shout something from a megaphone as two cars burned.
Read more
http://washington.cbslocal.com/2015/04/27/violent-riots-erupt-baltimore-after-freddie-grays-funeral/
Source
http://legalinsurrection.com/2015/04/anti-israel-activists-attempt-to-hijack-baltimore-riots/
LATEST NEWS
http://www.breitbart.com/