©
http://ottersandsciencenews.blogspot.ca/
.
Unauthorized duplication of this blog's material is
prohibited.
Excerpts and links may be used, provided that full credit and link is given to Otters and Science News Blogspot.
Link to this post:
http://ottersandsciencenews.blogspot.ca/2017/05/how-usa-has-been-arming-and-empowering.html
- Thank you for visiting my blog.
~~~~~~~~~~~~~~~~~~~~~~~~~~~~~~~~~~~~~~
It was standing joke during the Obama administration how he was arming terror groups, and conducting a fake war against ISIS.

The Benghazi attack and subsequent scandal exposed the transfer of arms by Hillary Clinton's State Department and the CIA to terrorists.

During the Arab Spring the US government used terrorist groups as tools to topple secular dictators in the Middle East and North Africa in order to install governments with pro-Muslim Brotherhood sympathies.

Obama's and Hillary's machinations against Muammar Gaddafi in Libya and Bashar-al-Assad in Syria have resulted in hundreds of thousands of deaths, millions of displaced Arabs, and the still ongoing refugee crisis.

But as you will see on the following article, the USA (and Europe too, by the way) has a very long history of arming and empowering Muslim terrorist groups, and of making deals with Muslim countries that sponsor and fund terror.

The latest instance was the recent hundreds of billions of dollars worth of weapons sold to the Saudis by the Trump administration, the same Saudis behind world wide Arab terror, including the 9/11 attacks on the USA.

Furthermore, the USA and Europe have for decades generously financed Palestinians and their murderous terrorist tactics. Palestinians are the largest recipients per capita of western foreign aid, although their ideology is ultimately aimed at the destruction of the State of Israel - a US ally.
Embracing Islamic Terrorism
Dear Diary

, I can't show this letter to the innocent people of America and the world, so it's just between you and me. Imagine the shock and the outrage if I say that we have to embrace Islamic terrorism! The average person doesn't understand what's at stake and how sometimes the elites need to rely on "controlled chaos" for the greater good.
Islamic terrorists are wonderful instruments for proxy wars – they cost very little but fight fearlessly. They are a global resource that can be brought into any local conflict. They are also expendable – we use them when convenient and kill them when inconvenient.
If this shocks the conscience of people, it just means they haven't been paying keen attention. Consider the following examples:
Ever wonder why we never go to war against or impose sanctions on these sponsors of terrorism? Heck we don't even condemn them!
What goes through a reader's mind when they see an article titled "Accepting Al Qaeda"
11
that is published by Council on Foreign Relations – the think tank behind US foreign policy? Or when Hillary Clinton's chief foreign policy advisor wrote to her, "Al Qaeda is on our side"?
12
I can give many more such examples, but let's hop on the time machine for a moment.
Continue reading

including article on the Benghazi Commission
throw out pro-Russia dictators

install pro-West leaders who would help us build oil/gas pipelines and agree to host US military bases, and

disrupt Russian pipelines and other interests
Related Blog Posts:
This article VIA Activist Post
http://www.activistpost.com/2017/05/embracing-islamic-terrorism.html
The Obama administration effectively switched sides in what used to be called the Global War on Terror when it decided to overthrow Libyan ally, Muammar Qaddafi, who'd been helping in the fight against al-Qaeda, by actually teaming up with and facilitating gun-running to Libyan al-Qaeda and Muslim Brotherhood [MB] elements there in 2011. This policy was directed by Secretary of State Hillary Clinton.

To avoid having the funds tracked back to the Obama administration, the arms flow to Libya was financed thru the United Arab Emirates, while Qatar served as the logistical and shipping hub, she noted.

In 2012, the gun-running into Libya turned around and began to flow outward, from Benghazi to the AQ-and-MB-dominated rebels in Syria. The CIA was in charge of collecting up and shipping out [surface-to-air missiles] SAMs from Libya on Libyan ships to Turkey for overland delivery to a variety of jihadist militias, some of whose members later coalesced into groups like Jabhat al-Nusra and ISIS [also known as IS].
Source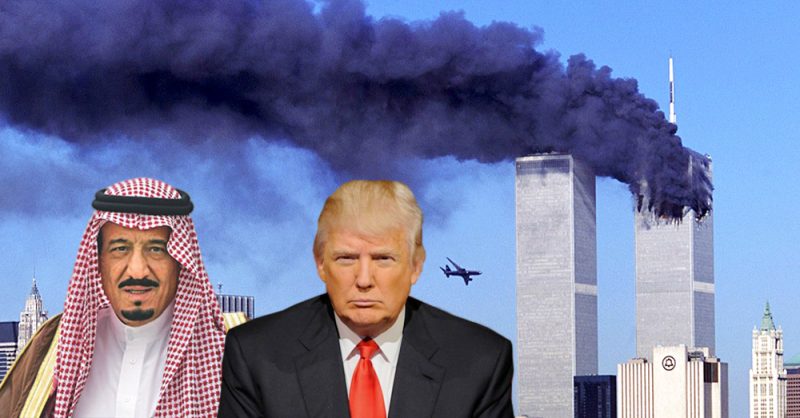 THE SWEET DEAL BETWEEN TRUMP
TRUMP BOWS TO SAUDI ARABIA
The largest oil refinery in America — and the 600,000 barrels processed per day in Texas — is now officially owned by

Saudi Aramco

.

Saudis unexpected success

The Gulf Coast

refinery

deal comes less than two months after President Trump met with Deputy Crown Prince Mohammed bin Salman at the White House.

Saudi Arabia "is hoping the Aramco IPO [in 2018] will be valued at a stunning $2 trillion

At the same time Trump is aiming to build up what he calls an Arab NATO, although there is already such an organization in place called the Arab League with 22 members.

The arms deal could be worth as much as $350 billion over 10 years, and would include sales of ships, armored personnel carriers, missiles, bombs and munitions for the Saudi army and navy.

It would be one of the largest deals of its kind in US history. The intermediary in this deal is Jared Kushner, Trump's son in law, and notorious New York Democrat and former supporter of the Clintons.

The sales include huge upgrades for the Saudi army and navy to include Littoral Combat Ships and THAAD missile defense systems.

The deal is made even sweeter by locating some production and assembly in Saudi Arabia itself - in other words, giving them US technology to attack other Arab countries and ISRAEL.

There is a good probability that these weapons and military technology will one day soon pass into the hands of radical Islamists, as Saudi royalty are in peril of eventually being toppled by insurgents.

Saudi Arabia's adversary, Iran, is now close to developing nuclear bombs, thanks to president Barack Hussein Obama's infamous deal. The Trump administration has expressed there will be no renegotiation of that deal.

In the meantime the Israeli military continues to slide downward, with top brass appointed from among liberal and globalists officers, and a comparatively inferior strength.

There is incontrovertible evidence that Saudi Arabia was connected to the 9/11 attacks on the US. Much of this evidence was covered up by the US government because of politics and shady alliances between American politicians and the Saudis.
READ MORE
http://ottersandsciencenews.blogspot.ca/2017/05/trump-to-arabs-drive-out-terrorists.html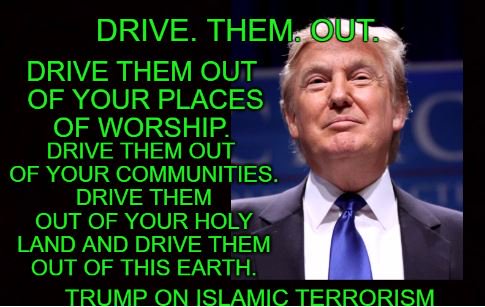 READ MORE
http://ottersandsciencenews.blogspot.ca/2017/05/is-peace-betweeen-israel-and-arabs.html