©
http://ottersandsciencenews.blogspot.ca/
.
Unauthorized duplication of this blog's material is
prohibited.
Excerpts and links may be used, provided that full credit and link is given to Otters and Science News Blogspot.
Link to this post:
http://ottersandsciencenews.blogspot.ca/2015/08/obamas-deal-with-iran-john-kerry-admits.html
- Thank you for visiting my blog.
~~~~~~~~~~~~~~~~~~~~~~~~~~~~~~~~~~~~~~
BIZARRE: Obama's deal with Iran is so secret that not even John Kerry is allowed to read it!
Video - In John Kerry's own words: Only the UN is allowed to read the secret parts of the agreement
We're learning that Obama's nuclear agreement with Iran includes "secret side deals" that not even Congress knows about.
What
we know about the deal
is bad enough:
It legalizes Iran's nuclear program and its inspection provisions are a joke. Lifting sanctions has freed up $150 billion they've admitted they'll use to buy weapons.
But did you know that John Kerry, who negotiated the deal, doesn't have a copy of these side deals and hasn't even read them.
He says the UN won't let him. How can you sign a deal without reading it?
Even Hitler gave
Neville Chamberlain
a piece of paper

to
wave around!
WATCH VIDEO:
RELATED
Kerry not sure if Iran "serious" about destroying Israel.
He said that the fact it hadn't destroyed Israel already indicated it wasn't really serious about doing so in the future either. Kerry's surprising analysis comes just days after
Iran's Supreme Leader published a book
outlining his strategy to eliminate Israel.
Kerry & Khomeini
A photoshopped image
worth a thousand words
The Secretary of State also rejected the notion that he had threatened Israel with international isolation if the deal was rejected as a result of its lobbying, claiming instead he was simply "warning" Israel.
He also repeated the White House's position that the agreement with Iran is good for Israel as well - despite near-universal opposition to it in the Jewish state. He attributed Israel's fear to past behavior by Iran. Then he characterized such fears - based upon his own admission on past precedent - as purely emotional and irrational. He also claimed Israeli PM Netanyahu's strenuous opposition was habitual and equally irrational.
Read more -
http://www.israelnationalnews.com/News/News.aspx/199069
CHAMBERLAIN AND OBAMA - PEACE IN OUR TIME
- Quote by quote on VIDEO
- The US government will also teach IRAN how to PROTECT its nuclear program from (Israeli) sabotage, and how to construct next generation of centrifuges TO ENRICH URANIUM
- See comparison between 1938 and 2015 deals
Read more
http://ottersandsciencenews.blogspot.ca/2015/07/chamberlain-and-obama-peace-in-our-time.html
OBAMA'S LEGACY: A MIDDLE EAST NUCLEAR ARMS RACE
- SAUDI ARABIA shops for nukes in Pakistan and elsewhere in response to White House surrender to a nuclear IRAN
- SENATORS reveal Obama made at least TWO SECRET DEALS WITH IRAN that will NOT be revealed to Congress or the US public
Read more
http://ottersandsciencenews.blogspot.ca/2015/07/obamas-legacy-middle-east-nuclear-arms.html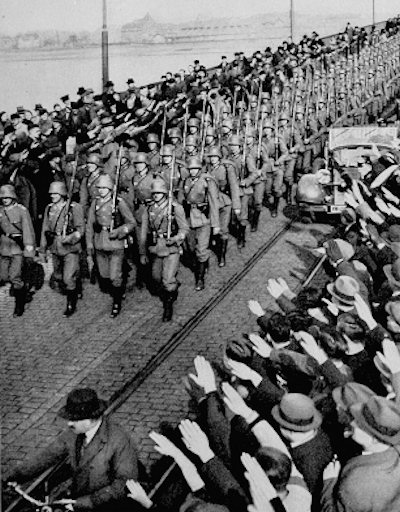 BOOK BITS - William L. Shirer's THE NIGHTMARE YEARS - 1930-1940
- The day in 1936 when French and British cowardice made them miss the last chance to stop Hitler and NAZISM without bloodshed, when Hitler remilitarized the Rhineland.
- Lessons for today's appeasement of IRAN and Islam in general
Read more
http://ottersandsciencenews.blogspot.ca/2015/04/book-bits-william-l-shirers-nightmare.html
The 36-Year Project to Whitewash Iran
https://www.commentarymagazine.com/article/the-36-year-project-to-whitewash-iran/
**********************************************************************