©
http://ottersandsciencenews.blogspot.ca/
.
Unauthorized duplication of this blog's material is
prohibited.
Excerpts and links may be used, provided that full credit and link is given to Otters and Science News Blogspot.
Link to this post:
http://ottersandsciencenews.blogspot.ca/2015/01/no-religious-difference-between-isis.html
- Thank you for visiting my blog.
~~~~~~~~~~~~~~~~~~~~~~~~~~~~~~~~~~~~~
Professor Gause says on the January 20, 2015 NPR interview:
There's also an effort on the part of the religious establishment at the behest of the Saudi government to try to delegitimize ISIS.
That, of course, is a harder thing to do because, on the political front, it's easy for the Saudi religious authorities to say these guys are bad because they stand and against our government.
But,
at the practical level, the way ISIS governs the territory it controls is not all that different from - at least in theory - the way the Saudi religious establishment thinks Islam requires you to govern any territory.
They work from the same texts

, and although ISIS is much more extreme and much more brutal,

there is a similarity in terms of the core texts that both the Saudi religious establishment and that ISIS looks at for guidance about how politics should work in an Islamic State.
"Indeed, the penalty for those who wage war against Allah and His Messenger and strive upon earth [to cause] corruption is none but that they be

killed or

crucified

or that their hands and feet be cut off from opposite sides or that they be exiled from the land. That is for them a disgrace in this world; and for them in the Hereafter is a great punishment"
Read more
http://ottersandsciencenews.blogspot.ca/2014/06/the-greatest-genocides-in-history-islam.html
One day in Prophet Muhammad's life
Hijra year 5 (627 AD), on the orders of Prophet
Muhammad
, almost nine hundred Jews of a Medinan tribe named Banu Qurayza were massacred by Muslims. The killing began early in the day, ending in torchlight. Those who escaped death were taken captive and sold at
slave
markets.
Read more:
http://wikiislam.net/wiki/The_Genocide_of_Banu_Qurayza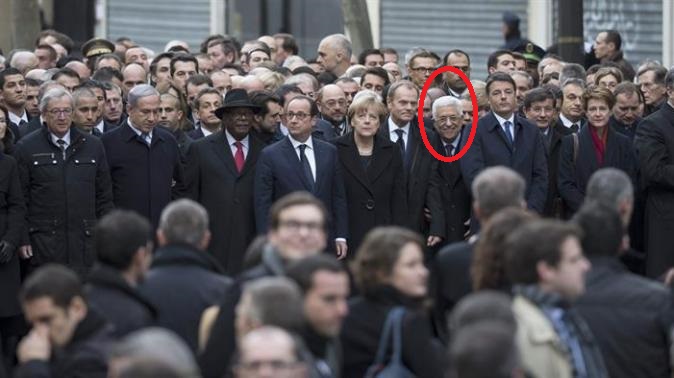 Read more:
http://ottersandsciencenews.blogspot.ca/2015/01/the-i-am-charlie-circus-in-spite-of-our.html
Continue reading and see more references
No, Mr. President, Islamics are the real Islam -
Their behavior is based on the Koran and the Hadith.
http://ottersandsciencenews.blogspot.ca/2014/08/no-mr-president-islamics-are-real-islam.html
Six times the White House said its job is to promote Islam
http://ottersandsciencenews.blogspot.ca/2015/01/six-times-white-house-said-its-job-is.html
Islam and the Koran
Verses of violence on the Koran
Example:
Quran (8:12)
- "I will cast terror into the hearts of those who disbelieve. Therefore strike off their heads and strike off every fingertip of them" No reasonable person would interpret this to mean a spiritual struggle.
Read more
http://www.thereligionofpeace.com/Quran/023-violence.htm
More on Islam
The Myths of Islam
http://www.thereligionofpeace.com/Pages/Myths-of-Islam.htm
Islam's history
http://www.thereligionofpeace.com/Pages/History.htm
Islam not a religion of peace - ten reasons
http://www.thereligionofpeace.com/Pages/Top-10-Reasons.htm
Koran as hate speech
http://www.thereligionofpeace.com/Pages/Quran-Hate.htm
Islam

terror and genocide through the centuries
http://www.islam-watch.org/MA_Khan/IncessantTerrorism.htm
Daily news from the world of Islam
http://www.thereligionofpeace.com/
~~~~~~~~~~~~~~~~~~~
More Islam-related articles on this blog
http://ottersandsciencenews.blogspot.ca/search/label/Ideologies%20-%20Religions%20-%20Cults%20-%20Islam