©
http://ottersandsciencenews.blogspot.ca/
.
Unauthorized duplication of this blog's material is
prohibited.
Excerpts and links may be used, provided that full credit and link is given to Otters and Science News Blogspot.
Link to this post:
http://ottersandsciencenews.blogspot.ca/2015/01/end-of-christian-europe-with-help-of.html
- Thank you for visiting my blog.
~~~~~~~~~~~~~~~~~~~~~~~~~~~~~~~~~~~~~
A recent article by the Pew Research Center highlights five important facts about Europe's Muslim population in light of the recent Islamist attacks in France and anti-Islamist protest marches in Germany. The data reveals that Europe is becoming more and more Muslim.
Though the greatest sufferers of Islamist violence continue to be the populations of Iraq and Syria under siege by the
Islamic State
, along with Nigeria facing the virtually unchecked onslaught of
Boko Haram
, Europe has its own causes for concern.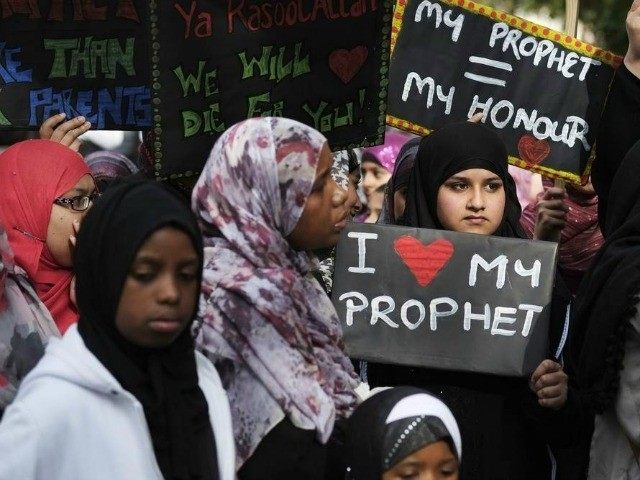 Multiculturalism has failed
The Muslim population in many European nations has been growing steadily, leading some countries, such as Germany, the UK, and the Netherlands, to call for restrictions on immigration.
Recent Islamist violence in Paris has brought Europe's concerns to the fore, but it represents only the tip of the iceberg. On Thursday,
Belgian
counterterrorism police interrupted another jihadist terrorist plot, killing two suspected Islamist militants and severely wounding a third, and additional raids were carried out in the capital, Brussels.
Similar anti-terrorist operations are being carried out throughout Europe, and counterterrorism officials are warning that their top security threat is the risk of attacks by their own citizens.
PEGIDA - Rising impatience
with the growing Islamization of Europe
Bringing terror and murder to European Jews
Muslim rioting in Sweden
is a regular occurrence
Marking Sharia Zones in E. London