©
http://ottersandsciencenews.blogspot.ca/
.
Unauthorized duplication of this blog's material is
prohibited.
Excerpts and links may be used, provided that full credit and link is given to Otters and Science News Blogspot.
Link to this post:
http://ottersandsciencenews.blogspot.ca/2017/06/european-court-of-human-rights-death.html
- Thank you for visiting my blog.
~~~~~~~~~~~~~~~~~~~~~~~~~~~~~~~~~~~~~~
Imagine it is your baby born with a congenital disease. You, the loving parents of this British baby, manage to raise money to pay for an experimental treatment in the US to save his life. But then the European Court of Human Rights orders that your baby must die in the name of "death with dignity". His life support was to be switched off on Friday June 30, 2017, but due to world-wide outrage his parents were given a few more days to say good bye. UK parents do NOT have the right to save their sick children. Courts decide whether to let them live or die.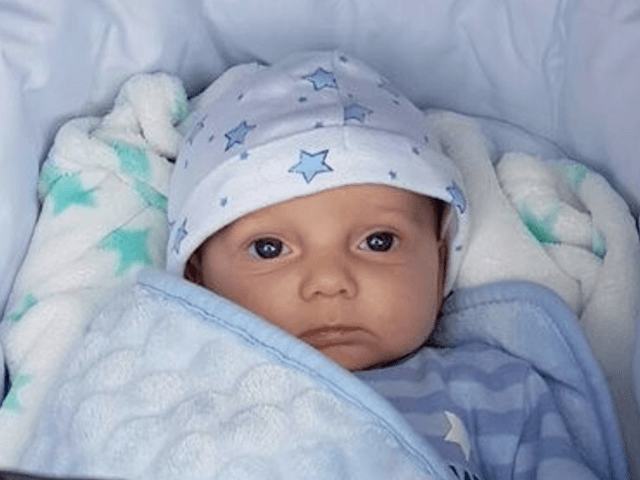 UPDATE July 3:
President Donald J. Trump has backed the fight to save the critically ill British baby Charlie Gard, saying he would be "delighted" to "help" the boy after a European court ruled his parents could not privately fund a final attempt to treat him.
The European Court of Human Rights (ECHR) has been slammed for acting like a "
death panel
" after denying Charlie's parents the chance to take their son to the U.S. for "experimental treatment". (More further down this page.)
The following news story is not about the baby's chances of survival under experimental care, and it's not about whether people with severe disabilities can have a meaningful life. Those are subjects for separate discussions.

What really matters here is that a European institution can decide whether an English baby should live or die, overriding the desire of his parents to give him a chance with an experimental treatment abroad, even when those parents have the means to fully pay for it.

When Britain voted for Brexit it was to free itself from the dictatorial clutches of the European Union, which in only a few years has managed to override national democratic rights in all its country members.

A bureaucracy now has absolute powers over every aspect of life and death in the European Union.

Not many people are aware that notorious Nazis rehabilitated after the war were key in the creation of the European Union.

Watch shocking video on this page

.

Individual and national rights are being lost all over the western world.

Schools now decide not only on the curriculum they teach, but also on the values with which they indoctrinate students.

Tiny kids in kindergarten are now being brainwashed into thinking that it's up to them to be either a boy or a girl.

Schools explain to primary school kids the graphic details of unnatural sexual practices, and characterizes them as being perfectly OK.

In Ontario, Canada, parents can lose custody of their children - even little kindergarten-age kids - if they object to their children's desire to identify with the biologically wrong gender.

There are some countries in Europe, such as Germany and Sweden, where home schooling is illegal, so kids are in fact hostages of the state.

Having lost the right to impart moral values on their children, now European parents have lost the right to save their lives when they suffer from a serious medical condition, as the following news story demonstrates.

Incidentally, the notorious European Court of Human Rights has stopped the deportation of hundreds, if not thousands, of foreigners guilty of murder, rape, genocide, in consideration of their human rights.
Breitbart - A European court has ruled that the parents of a critically ill baby cannot privately pay for him to go to the United States for "experimental treatment", and the child must stay in a British hospital to "die with dignity".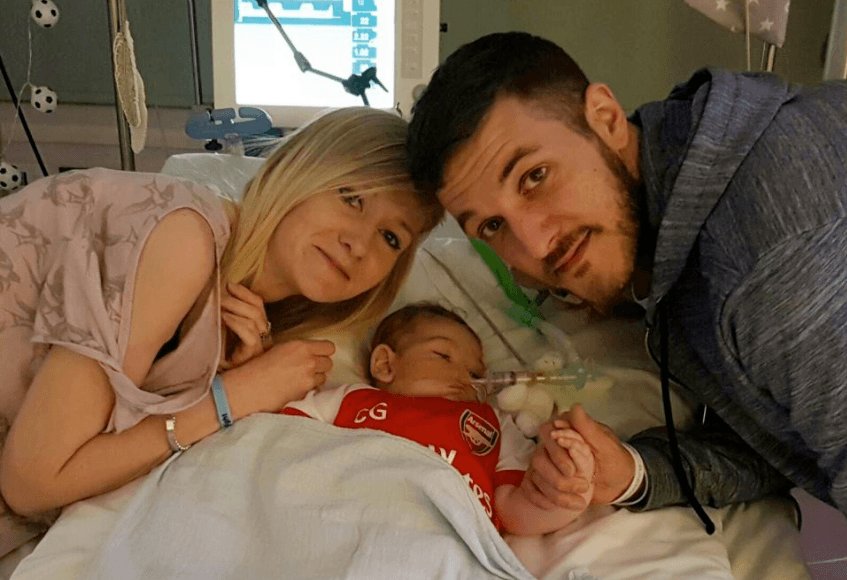 The parents of 10-month-old Charlie Gard are reported to be "utterly distraught" after the

European Court of Human Rights (ECHR)

denied them a final effort to save their dying son.
After losing a battle in the UK's Supreme Court, they had appealed to the court in France to fight the decision of British doctors at Great Ormond Street Children's Hospital, who argued the baby could not be saved in the U.S. and must "die with dignity".
Chris Gard, 32, and Connie Yates, 31 (photo above),
had raised
more than £1.3 million to take Charlie to the U.S. for partially untested, "experimental" treatment, which they claim could save his life.
Continue reading

this article, one about the EU Court of Human Rights protecting foreign killers and rapists from deportation, and

VIDEO

on how the European Union was developed in phases by notorious Nazis rehabilitated after the end of World War II.
However, Charlie's mother argued: "We just CAN'T let our baby die when there is something that might help him! We won't give up on him because he has a rare disease.
"He deserves a chance and he deserves a life as much as anyone else. We understand that rare diseases don't get enough funding for research but why should that be a reason for a child to die?! He's here now and this could help our baby."
Sources
http://www.breitbart.com/london/2017/06/29/eu-court-terminal-baby-must-die-despite-parents-funding-extra-care/
http://www.telegraph.co.uk/news/0/charlie-gard-mitochondrial-disease-suffers-legal-battle/
Update July 4:
Update: Establishment Media Silent in Tragic Case of Charlie Gard
The ever-attentive Katie Yoder of the Media Research Center said that her organization had combed through network
transcripts
for mentions of "Charlie Gard" in the morning and evening news shows of ABC, CBS and NBC from June 27 to July 2 and found not a single reference to the child's now celebrated case.
http://www.breitbart.com/big-government/2017/07/04/mainstream-media-silence-tragic-case-of-charlie-gard/
Update July 3:
President Trump offers help
Helen Ferre, the director of media affairs at the White House, released a statement regarding President Trump's offer to the little boy's parents:
Upon learning of baby Charlie Gard's situation, President Trump has offered to help the family in this heartbreaking situation.
Although the president himself has not spoken to the family, he does not want to pressure them in any way. Members of the administration have spoken to the family in calls facilitated by the British government. The president is just trying to be helpful, if at all possible.


Due to legal issues, we can not confirm the name of doctor or hospital where the baby could be treated in the United States.
http://www.breitbart.com/london/2017/07/03/trump-backs-fight-save-baby-charlie-gard-would-be-delighted-help/
The following report is from June 2016.
Things have not improved since then.
SUMMARY
If the convict is from the EU that rule grates against their right to live within any of the 28 member states, enshrined in freedom of movement rules.
Many of the European Court decisions were linked to the fact convicts are only released by a parole board when incarceration is no longer "necessary" to protect voters – calling into question why they should be made to leave the UK.
However Eurosceptics argued the bar for deporting EU nationals was far higher than citizens from other countries and said British ministers should be the ones making the decisions.
Which criminals have used EU rules to avoid deportation?
Among the group of 50 criminals who could not be deported is Learco Chindamo, an Italian citizen who murdered a head teacher who tried to break up a fight but could not be deported after his life sentence expired.
Another is Theresa Rafacz, a Polish woman jailed for killing her husband by repeatedly stamping on his head in a "gratuitous" attack but allowed to stay in Britain thanks to EU rules.
Dominic Raab, who works closely with Michael Gove in the Justice department, said that British families are "at risk" because European courts are refusing to allow UK judges to deport dangerous and violent criminals back to EU countries.
Mr Raab has compiled a dossier of the 50 most serious offenders who have been allowed to remain in the UK because of Brussels red tape. As justice minister, Mr Raab has had first-hand experience of many of the cases the UK has seen thwarted.
Source
http://www.telegraph.co.uk/news/2016/06/06/eu-rules-stopped-britain-deporting-murders-rapists-and-violent-c/
READ MORE
http://ottersandsciencenews.blogspot.ca/2016/06/shocking-video-how-european-union-has.html