©
http://ottersandsciencenews.blogspot.ca/
.
Unauthorized duplication of this blog's material is
prohibited.
Excerpts and links may be used, provided that full credit and link is given to Otters and Science News Blogspot.
Link to this post:
http://ottersandsciencenews.blogspot.ca/2017/04/the-smoking-hills-of-canada-in.html
- Thank you for visiting my blog.
~~~~~~~~~~~~~~~~~~~~~~~~~~~~~~~~~~~~~~
The mountains contain large deposits of sulphur-rich lignite (brown coal) which ignite spontaneously when the hills erode and the mineral veins are exposed to the air.
The fumes they give off contain sulphur dioxide, sulphuric acid and steam, all of which has acidified the surrounding shallow pools creating a pocket of distinctive acidic biota, in contrast to the typically Arctic biota in adjacent alkaline ponds.
The Smoking Hills are believed to have been burning for centuries, and will do so for many more.
See more images
They are located on the east coast of Cape Bathurst in Canada's Northwest Territories next to the Arctic Ocean and a small group of lakes.
The nearest community, Paulatuk, which is about 105 km (65 mi) east, is named in recognition of the coal found in the area, traditionally spelt "Paulatuuq" or "place of coal".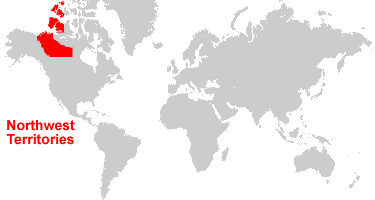 Sources
http://www.amusingplanet.com/2015/09/the-smoking-hills-of-canada.html
https://en.wikipedia.org/wiki/Smoking_Hills