©
http://ottersandsciencenews.blogspot.ca/
.
Unauthorized duplication of this blog's material is
prohibited.
Excerpts and links may be used, provided that full credit and link is given to Otters and Science News Blogspot.
Link to this post:
http://ottersandsciencenews.blogspot.ca/2017/04/its-legal-to-trap-and-drown-otters-in.html
- Thank you for visiting my blog.
~~~~~~~~~~~~~~~~~~~~~~~~~~~~~~~~~~~~~~
Driven by cruelty, sadism, and greed, trappers are murdering otters all across the country.

Otters are coveted for their pelts, and also regarded as competition by fishermen.

Trappers resort to extremely cruel methods of capturing these wonderful creatures and dooming them to slow, painful deaths.

Otters are good for the environment. As they consume urchins, they allow for the growth of kelp forests, which in turn become habitat for many other ocean species.

Furry otters live along ocean coasts, but river otters (with smooth fur) make a living in both the ocean and the rivers.

They form close family units and are excellent and devoted parents.
Otters are known for being adorable and playful creatures who form tight social bonds — but what's less well known is how they are being killed.
Recreational trappers are targeting North American river otters, and most people probably don't even realize that this is still legal in many places across the country.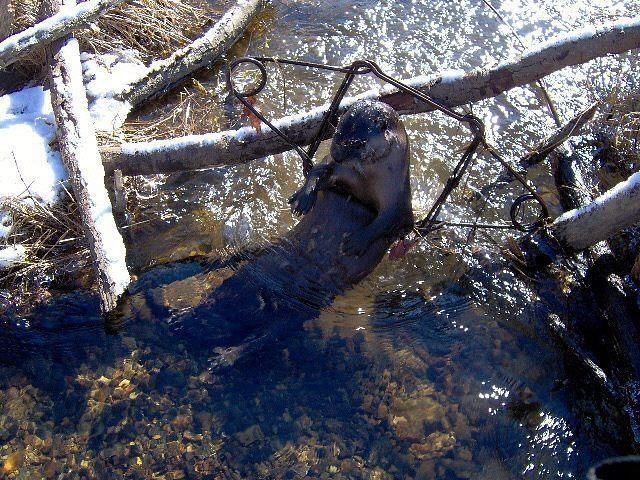 "Otter trapping is often justified on the basis of overpopulation or supposed damage to fish stocks, but the reality is that their fur is lucrative," Jennifer Place, trapping spokesperson for
Born Free USA
, told The Dodo.
Continue reading, and see how you can help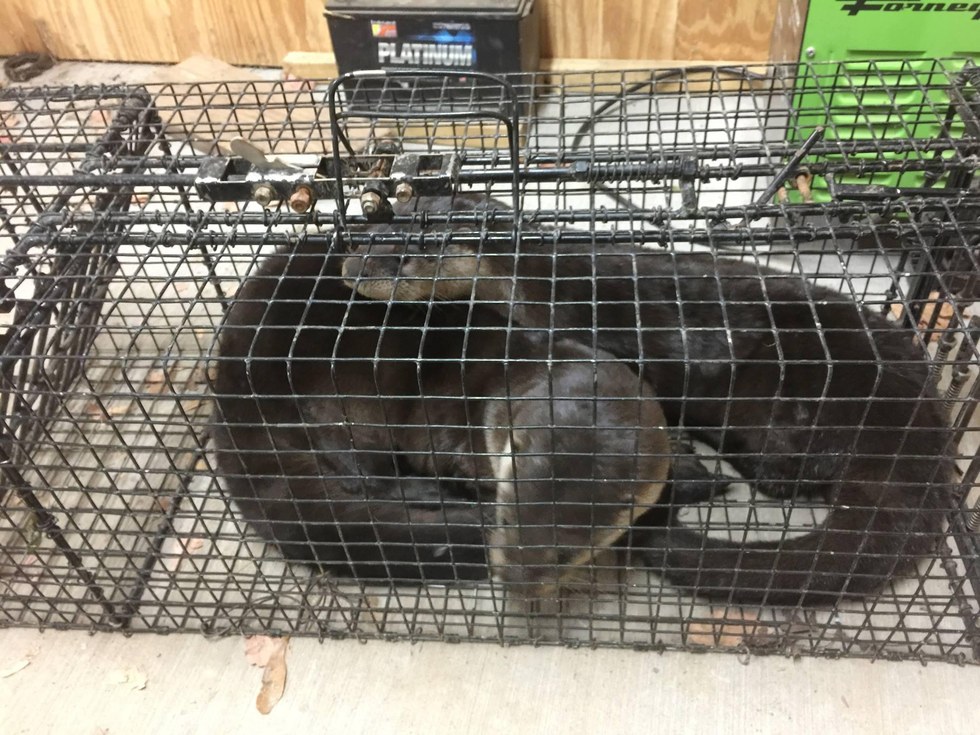 "There's no biological need to kill otters," Brenna Galdenzi, president of
Protect Our Wildlife
(POW), a group working to reform wildlife policies in Vermont, told The Dodo. "They're killed mostly for their fur, and some are considered to be a nuisance." That's because they eat fish that fishermen want to catch, she said.
https://www.thedodo.com/river-otter-trapping-vermont-2360803885.html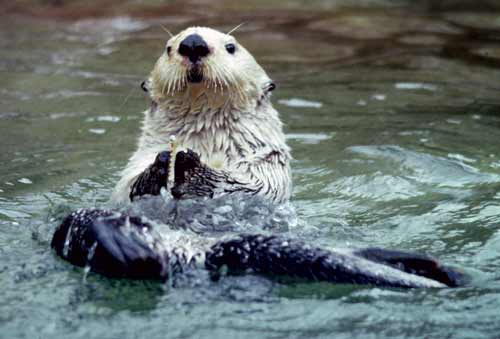 RELATED:
READ MORE
http://ottersandsciencenews.blogspot.ca/2016/09/its-sea-otter-awareness-week-2016.html