©
http://ottersandsciencenews.blogspot.ca/
.
Unauthorized duplication of this blog's material is
prohibited.
Excerpts and links may be used, provided that full credit and link is given to Otters and Science News Blogspot.
Link to this post:
http://ottersandsciencenews.blogspot.ca/2016/04/video-mark-steyns-scathing-denunciation.html
- Thank you for visiting my blog.
~~~~~~~~~~~~~~~~~~~~~~~~~~~~~~~~~~~~~~
The following speech by

Mark Steyn

at the Munk Debate on refugees is

one of the most passionate responses ever

to the liberals' offensive, absurd, and disingenuous dismissal of the horrors inflicted by Muslims on European women, children, and on the world in general.



MARK STEYN

This segment shows historian Simon Schama mockingly dismissing those who are horrified by Muslim gang rapes against women and children as "sex obsessed".

Pakistani gangs have raped, tortured, and sexually exploited at least 1,400 children in Britain, Mr. Schama's home country, with some of the victims being just 11 or 12 year old girls, many of them in government care.

Muslims from a variety of countries have also been raping thousands of European women, and even murdering many of them. Sweden is now the rape capital of Europe.

The much publicized rapes of women in Cologne, and many other incidents of rape of women and children in streets and swimming pools in Germany, Austria, and other countries, are just a small fraction of the wave of RAPE-JIHAD that has been taking place in Europe for years

.

The following video is only a segment of a longer Munk debate on refugees that took place on April 1 in Toronto

.

In it both Arbour and Schama defend Muslim migrants unconditionally, making light or sidestepping the atrocious crimes committed by Muslims in Europe.

Mark Steyn's participation comes on the last third of the following video segment and is

absolutely riveting

. Please, do not miss it.
WATCH DEBATE SEGMENT HERE:
(This 6.43 minute segment of the debate includes participation by L. Arbour followed by S. Schama, both expressing deep compassion for the migrants, but none for their victims. If you just want to listen to Mark Steyn, go to 4:20 min. on this video. For link for the full debate see further down this page.)
Due to some still unexplainable mental acrobatics, the progressive left has set aside their traditional humanitarian principles to endow the most oppressive, backward, and violent ideology in the world - Islam - with protected and elevated status, while dismissing its victims, often women and children, and minimizing their suffering.
Leftists who unconditionally support Muslims are like the dotting parents of a vicious, sadistic, and psychopathic son, who remain in full state of denial of his nature and depredations, even to the extent of making up excuses for his repeated acts of torture, murder and mayhem.
Held in Toronto's Roy Thompson Hall on Friday, April 1, the Munk Debate put forward the following motion concerning refugee policy: "Be it resolved: Give us your tired, your poor, your huddled masses yearning to breathe free."
The Munk tradition is to poll the audience before and again after the debate.

The first poll was 77% in favor

of the motion, 23% opposed.

After the debate, the pro side dropped to 55%

and the con leapt up to 45%, a huge, 22% shift, revealing how a dynamic elaboration of the facts of the case can persuade people of the dangers of welcoming mass numbers from an alien culture into Western societies.
Watch Mark Steyn's brief closing statements at the Munk Debate:
Mark Steyn

is a Canadian best-selling author, journalist, and much sought-after political commentator.
He is a Christian, and received much of his education in Britain.
His books include "America Alone," "After America," "Lights Out, Islam, Free Speech and the Twilight of the West," and "Climate Change, The Facts".
Mark Steyn's videos on YouTube
Louise Arbour

was the UN High Commissioner for Human Rights, a former Justice of the Supreme Court of Canada, a former Chief Prosecutor of the International Criminal Tribunals for the former Yugoslavia and Rwanda, and an ardent feminist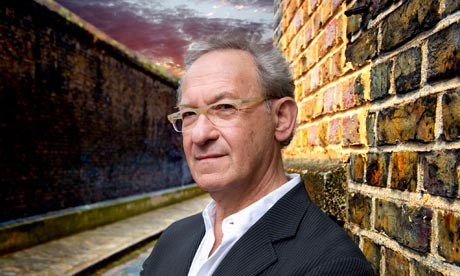 Simon Schama

is a distinguished British historian specializing in art history and European history. He
is also a Jew, so we would expect him to be particularly aware of the plight of victims of Islam, a supremacist and violent ideology.
In the debate Schama referred to participants Mark Steyn and Nigel Farage, who had cited Muslims' sexual crimes in Europe, with the following astounding comment, considering it comes from a highly intelligent individual: "I'm just struck by saying how obsessed with sex these two guys are, actually. It's a bit sad, really."
Nigel Farage

also appeared at the debate. He is the leader of the UK Independence Party (UKIP), and is a member of the European Parliament.
This is part of what he said at the debate:
We've lived through a hundred years of female emancipation and liberation and now we have the mayors of towns in Germany and in Sweden and in other parts of Northern Europe telling women not to walk out after dark on their own.
And in the wake of the Cologne sex attacks, we had the mayor of that city telling women they really ought to dress differently and behave differently in public.
That Simon, is what is sad, and I find the sheer hypocrisy of those of you who said you were going to defend female rights when actually you think migrant rights are more important than female rights in our community. Frankly, shame on you.
Sources
http://www.jihadwatch.org/2016/04/video-mark-steyn-blisters-leftists-who-mocked-victims-of-muslim-rape-gangs
Mark Steyn's comments after the debate:
http://www.steynonline.com/7507/when-mark-steyn-struck-back
Munk Debates - The Global Refugee Crisis
https://www.munkdebates.com/debates/Global-Refugee-Crisis
WATCH THE ENTIRE MUNK DEBATE
on the Global Refugee Crisis with Mark Steyn here:
http://www.cpac.ca/en/programs/public-record/episodes/47268800/
VIDEO: AFGHAN REFUGEES GANG RAPE 29 YEAR OLD SWEDISH MOTHER OF TWO MULTIPLE TIMES DURING 7 HOUR ORDEAL
- She ended up in a wheelchair with a mental breakdown
- Swedish Left says it would be racist to expel rapists
-

UPDATE: One of the perpetrators will get generous compensation by the state due to a clerical error during his conviction.
- Read also about the Afghan custom of raping little boys. US and Canada military commanders in Afghanistan have ordered their soldiers not to meddle.
- One American who intervened was dismissed from the US Army
READ MORE and watch video
http://ottersandsciencenews.blogspot.ca/2016/01/video-afghan-refugees-gang-rape-29-year.html
ELIN KRANTZ was brutally raped and murdered by an African in Sweden.
- She had been strong advocate of Muslim migration into her country
- SHE WAS LIKE SWEDEN AND THE WEST, welcoming those who will destroy them.
READ MORE
http://ottersandsciencenews.blogspot.ca/2016/01/elin-krantz-was-brutally-raped-and.html
VIDEO - THE RAPE OF SWEDEN
MUSLIM MIGRANTS' DEPRAVED BEHAVIOR AT GERMAN SWIMMING POOLS IS OUT OF CONTROL
-

They defecate, grope girls and boys, rape, and masturbate in front of children
- AUSTRIAN mother catches middle-aged migrant sexually assaulting her little boy at the pool
READ MORE
http://ottersandsciencenews.blogspot.ca/2016/01/muslim-migrants-depraved-behavior-at.html
MOTHER OF 10 YEAR OLD BOY RAPED BY MUSLIM MIGRANT AT SWIMMING POOL IN AUSTRIA REGRETS HER PREVIOUS SUPPORT FOR MIGRANTS
- So do many others. More than 25% of Germans support police shooting migrant infiltrators if necessary
-

The West's indifference to the widespread rape of boys in the Muslim world
READ MORE
http://ottersandsciencenews.blogspot.ca/2016/02/mother-of-10-year-old-boy-raped-by.html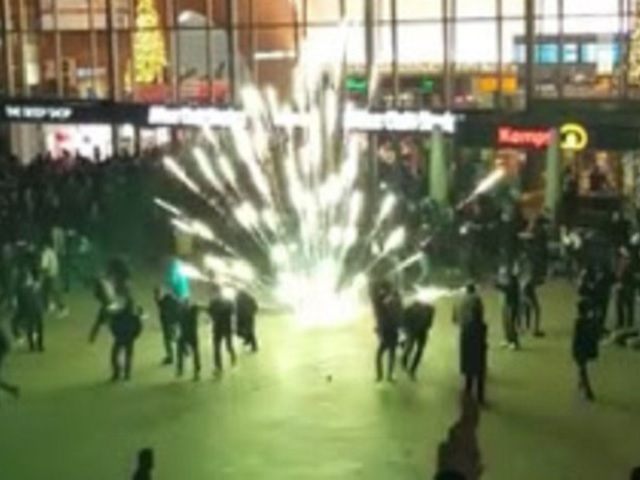 NEW YEAR OF MUSLIM RAPE AND TERROR IN EUROPE
- Raping women travellers at COLOGNE train station, stealing, terrorizing the public, torching hundreds of cars in PARIS, and plotting mass terror attacks at various European cities
READ MORE
http://ottersandsciencenews.blogspot.ca/2016/01/new-year-of-muslim-rape-and-terror-in.html
**************************************