©
http://ottersandsciencenews.blogspot.ca/
.
Unauthorized duplication of this blog's material is
prohibited.
Excerpts and links may be used, provided that full credit and link is given to Otters and Science News Blogspot.
Link to this post:
http://ottersandsciencenews.blogspot.ca/2016/04/muslims-in-germany-again-make-nazi.html
- Thank you for visiting my blog.
~~~~~~~~~~~~~~~~~~~~~~~~~~~~~~~~~~~~~~
VIDEO

of one of many anti-Jewish and
pro-Nazi
demonstration by Muslims living in Germany.
As usual they also wave the Palestinian flag.
https://www.youtube.com/watch?v=isRnEx4HIzQ&feature=player_embedded
Video VIA Bare Naked Islam

-
http://www.barenakedislam.com/2016/04/10/sieg-heil-muslim-migrants-in-germany-raise-arms-in-nazi-salute/
Muslims and Nazis worked very closely during the war and there was even a Nazi SS Division made up of Muslims from the Balkans, who were guilty of gruesome crimes in Eastern Europe.

The Nazi-Muslim alliance continued after World War Two, as escaped Nazi criminals settled in Middle East Countries.

There they trained and indoctrinated fighters in the Arab nationalist movement, with the aim of destroying Israel and the Jews.

Al-Husseini trained the likes of Yassir Arafat and the current Palestinian Authority chief Mahmoud Abbas.

Today's Palestinian incitement sometimes takes word-by-word the worst of Nazi anti-Jewish propaganda. Palestinians display home-made Nazi flags and idolize Hitler.

Although different on the surface, both the Nazi and the Muslim ideologies - like all fanatical cults and tyrannies - have points in common.

Islam and Nazism - a perfect match for Europe in the 21st century - courtesy of the European liberal left.
VIDEO

- The Nazi roots of the Palestinian nationalist movement -

By Professor Francisco Gil-White
VIDEO

-

Muslim anti-Semitism, A Special Kind of Hate
Continue reading
RELATED
PALESTINIAN ARABS - NAZIS THEN, NAZIS NOW
- Same genocidal ideology, same symbols, same goals, as during the Second World War.
READ MORE
http://ottersandsciencenews.blogspot.ca/2014/09/palestinian-arabs-nazis-then-nazis-now.html
How Muslims have brought virulent and violent anti-Semitism back to the West
- And why the Left refuses to talk about Muslim Anti-Semitism
Read more
http://ottersandsciencenews.blogspot.ca/2015/01/muslim-anti-semitism-special-kind-of.html
1939 - One of many massacres of Jews by Arabs
long before there was an "occupation".
The massacres started at the time of
Mohammed, in the 7th century.
PALESTINIAN IMAM CALLS FOR KILLING JEWS AS MOHAMMED DID
- The Religion of Peace has been massacring Jews since its founder MOHAMMED ordered the decapitation of ONE THOUSAND JEWS in only one day
- Gaza Imam calls on Palestinians to form stabbing gangs to restrain Jews and cut them into body parts
- The myth of 'MODERATE' Islam
READ MORE
http://ottersandsciencenews.blogspot.ca/2015/10/palestinian-imam-calls-for-killing-jews.html
PALESTINIANS KEEP MURDERING JEWS

while the EU and White House reward violent and corrupt Palestinians with more money and the promise of a terror state of their own.
- Read about the daily Muslim attacks on Jews in Israel
- Read about the lynching of two innocent Jewish men in Ramallah in 2000 by a Palestinian mob with cannibalistic behavior
READ MORE
http://ottersandsciencenews.blogspot.ca/2015/10/palestinians-keep-murdering-jews-while.html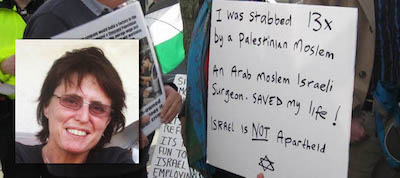 HOW BRITAIN, THE EU AND THE USA FUND PALESTINIAN TERROR, TORTURE, AND MURDER
- The machete attack against Kay Wilson and Kristine Luken.
- The murderers and all other terrorists receive salaries paid for by British, European, and US taxpayers through generous funding of the Palestinian Authority
READ MORE
http://ottersandsciencenews.blogspot.ca/2016/04/how-britain-funds-palestinian-terror.html
THE 2008 TORTURE AND MURDER OF A YOUNG RABBI
AND HIS PREGNANT WIFE BY MUSLIMS
Babbi Gavriel Noach Holtzberg and his wife Rivkah
Victims of Muslim gruesome torture and violence.
In 2008 Muslim terrorists went on a rampage in Mumbai, India. One of their key targets was a Jewish center headed by a rabbi and his pregnant wife.
Muslims not only killed the Jews they hated, but they took pleasure in inflicting gruesome sadistic torture on them. They were sexually mutilated. The pregnant lady's belly was sliced open.
The Telegraph reported:
Doctors expressed horror at the condition of the bodies recovered from the Nariman Building, which housed the Orthodox Chabad-Lubavitch retreat.

"I have seen so many dead bodies in my life, and was traumatised," a mortician said.
"It was apparent that most of the dead were tortured. What shocked me were the telltale signs showing clearly how the hostages were executed in cold blood."
Their baby son Moshe was saved by his nanny. Here he is in the arms of a friend, desperately calling for his mom during the funeral service.
Now Europe is importing millions of Muslim barbarians into Europe.
Jews are already leaving Europe in droves, terrorized by Muslim anti-Semitic violence and murder.
Sources
http://www.debbieschlussel.com/4496/murdered-mumbai-jews-were-tortured-by-islamic-terrorists-were-disproportionate-of-foreign-victims/
http://www.barenakedislam.com/2010/09/15/muslim-massacre-in-mumbai-moshes-story/
http://www.dailymail.co.uk/news/article-1091318/Jewish-mother-killed-Mumbai-attacks-pregnant--son-2-beaten-militants.html
UPDATE

- April 10, 2016:
PAKISTANI TERRORIST BEHIND 2008 MUMBAI MASSACRES CAPTURED IN AUSTRIA

AFTER ENTERING EUROPE AS A REFUGEE
Captured in Austria
- Was planning to launch deadly terror attacks on Europeans
-

He is also linked to masterminds of the recent Paris terror attacks
- India has consistently accused the Pakistani secret service of being behind the planning of the Mumbai attacks.
-

Pakistan released from jail one of the Mumbai terrorists, to be hailed as a hero by the Pakistani population.
- Pakistan is an ally of the United States, and has nuclear weapons.
-

Watch documentary on the Mumbai massacres perpetrated by Muslim terrorists.
READ MORE
http://ottersandsciencenews.blogspot.ca/2016/04/pakistani-terrorist-behind-2008-mumbai.html
UPDATE APRIL 12, 2016
MUSLIMS THREE TIMES MORE ANTISEMITIC THAN GENERAL PUBLIC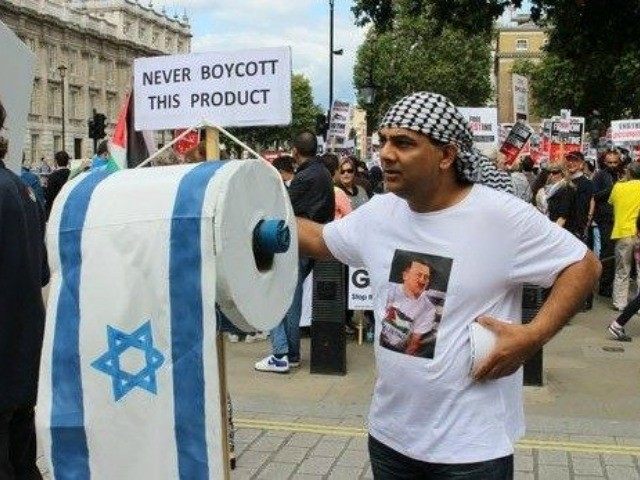 British Muslims are far more likely to hold anti-Semitic views than the general British population, and are far less likely to see anti-Semitism as a problem, analysis of a poll on Muslims attitudes has found.
Although anecdotal evidence of anti-Semitism within the British Muslim community has previously been noted, this is the first time that the views of British Muslims on their Jewish compatriots has been properly quantified.
More than 1,000 British Muslims were recently asked for their views on a whole range of subjects, by ICM for a Channel 4 documentary to be aired later this week.
The results made for uncomfortable reading, as they revealed
deep seated homophobia and misogyny
as well as a deep divide between British Muslim communities and the rest of the population.
But
further independent analysis
of the results has also revealed a stark streak of anti-Semitism running through the British Muslim community. The analysis will not be included in the documentary.
The Campaign Against Anti-Semitism (
CAA
), which carried out the analysis, has noted in its report that "the polling data reveals that old-fashioned conspiracies about Jews having too much power in finance, business, politics and the media are not only alive in the Muslim population, but thriving."
Echoing remarks by the documentary's presenter, the former head of Britain's Equalities and Human Rights Commission Trevor Phillips, who said he had expected "Europe's Muslims would become like previous waves of migrants, … gradually blending into Britain's diverse identity landscape," so too the CAA notes:
"As Britain's Muslim population has grown, British Jews assumed that interfaith models that led to huge advances in relations with British Christians, could apply just as well to relations with British Muslims.
Indeed building bridges with British Muslims has become the focus of outreach work by British Jews."
That assumption has proved to be deeply misplaced, as the poll results showed that British Muslims were nearly three times more likely to believe anti-Semitic statements put to them than British non-Muslims.
Thirty-eight per cent of British Muslims thought that Jews have "too much" control over global affairs, for example, against 10 per cent of British non-Muslims who agreed with the statement, while 44 per cent of Muslims thought Jews held too much power in the business world, against 18 per cent of British non-Muslims who agreed.
And while just 6 per cent of the general population blamed the Jews for "most of the world's wars," 26 per cent of British Muslims thought the statement to be true.
Eighty-one per cent of British Muslims either underestimate or "did not know" how many members of the Jewish population of Europe died as a result of the Holocaust (the question was not put to non-Jews), so it is perhaps unsurprising that 34 per cent of British Muslims think that Jews "still talk too much about what happened to them in the Holocaust", compared to 18 per cent of the general population who agreed.
The results also showed a strong correlation with support for extremist views, with nearly two thirds of Muslims professing anti-Semitic views also showing sympathy for terrorism, leading the CAA to warn that "Jews remain the 'canary in the coal mine', as they have been throughout history: those who harbour hatred of Jews also hate British society and sympathise with our most deadly enemies."
Jonathan Sacerdoti, Director of Communications at the CAA, has warned that the overall trend towards anti-Semitism could result in a new exodus of European Jews from the continent.
"These findings exist against a backdrop of record Jewish immigration away from Europe, but also increased French Jewish immigration into the UK. This sets the UK apart from some parts of continental Europe, where the frequent murder of Jewish people by Muslim extremists has already become a recurring theme of this century," he said.
"Britain finds itself at an important crossroads: we can either act now to combat the sort of hatred that leads to those attacks on Jews and others, or we can continue to allow political correctness and the understandable fear of discussing this sensitive issue to mute the debate that is now more urgent than ever.
"If a new generation of British Muslims is growing up perpetuating these conspiracy theories about Jews, nobody can be surprised if Jewish Britons – a tiny minority in the country – think seriously about their future prospects in the UK."
Gideon Falter, Chairman of the CAA said: "This research shows that the gradual build-up of understanding and friendship between Britain's Jews and Muslims has been utterly eclipsed by growing antisemitism amongst British Muslims.
"Britain must confront rampant antisemitism within its Muslim population, but also amongst the general population, whose shocking views should be no less concerning simply because the views of British Muslims are worse."
Source
http://www.breitbart.com/london/2016/04/12/british-muslims-nearly-three-times-more-anti-semitic-than-general-population/