©
http://ottersandsciencenews.blogspot.ca/
.
Unauthorized duplication of this blog's material is
prohibited.
Excerpts and links may be used, provided that full credit and link is given to Otters and Science News Blogspot.
Link to this post:
http://ottersandsciencenews.blogspot.ca/2015/06/zionist-conspiracy-mossad-stole-shoe.html
- Thank you for visiting my blog.
ZIONISTS STOLE MY SHOE
No kidding.
Zionists stole my shoe
Screenshot/
Facebook
Listen up men, this is your target,
do not return until it has been acquired
As reported by Israel National News, Arutz Sheva:
From Zionist sharks to Mossad vultures; for anti-Zionists, where Israel is concerned conspiracy theories are always in-vogue - no matter how outlandish or just plain nuts they sound.
Vying for this year's best Israel-related conspiracy theory is an Islamist

activist

in the UK, who claims he has been the victim of a most dastardly of Zionist deeds.
According

to Asghar Bukhari, founder of the extremist Muslim

Public

Affairs Committee (MPAC), Zionists broke into his house last night and stole... his shoe.
Meanwhile, shoe-snatching Zionist Twitter users have been rubbing salt into Bukhari's wounds, by cruelly reacting to his "expose" with ridicule.
Zionists celebrate successful shoe-snatching operation
Source
http://www.israelnationalnews.com/News/News.aspx/196678#.VXx9WJtFCM8
WIKIPEDIA - ISRAELI RELATED CONSPIRACY THEORIES INVOLVING ZIONIST ANIMALS
(Evidence: he is wearing a kippa)
Carl of Israel Matzav blog writes:
In an earlier post, I reported on attacks against tourists by
Zionist sharks
off the coast of Sharm el-Sheikh, which is currently part of Egypt. I know that some of you may have doubts that the sharks really are Zionists. I am about to resolve those doubts for you. A picture of one of the sharks has been found. It is below. This shark is definitely a Zionist.
The top ten Zionist animals conspiracy theories
This post is from 2011 and many more conspiracy theories have been proposed since then.
Arabs specifically and many Muslims in general know that the Jews, especially Israeli Jews, are brilliant and diabolical. They use their scientific knowledge to advance their nefarious cause, building ever-increasingly sophisticated weapons whose only purpose is to harass and annoy Arabs.
But the Zionist brilliance is not limited to chemistry, electronics and medicine. Apparently, the Zionist Jews are experts at weaponizing animals to carry out unspeakable acts of espionage and vandalism.
Every couple of months, the Arab media describes such schemes in detail.
Here, for the first time, is the most complete known list of Zionist animal plots.
Read more
http://www.newsrealblog.com/2011/02/20/the-top-13-zionist-animal-conspiracy-theories/2/
VIA
http://www.frontpagemag.com/2011/eldad-tzioni/the-top-13-zionist-animal-conspiracy-theories/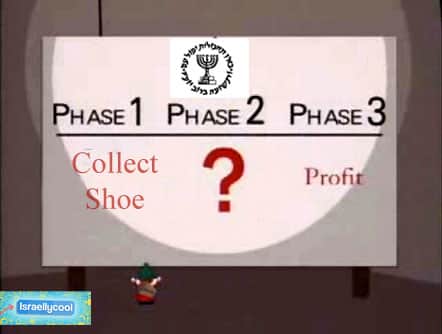 The Zionist Stork captured and jailed in Egypt
ZIONIST STORK ARRESTED (and later executed and eaten) IN EGYPT
The bird came under suspicion because it carried an electronic device, which is used by Israeli scientists to track wild animals.
Read more
http://www.israelnationalnews.com/News/News.aspx/171706#.VXyL4JtFCM8
http://www.dailymail.co.uk/news/article-2407948/Bird-thats-ruffling-government-feathers-Stork-suspected-SPY-detained-police-Egypt.html
*******************************************