©
http://ottersandsciencenews.blogspot.ca/
.
Unauthorized duplication of this blog's material is
prohibited.
Excerpts and links may be used, provided that full credit and link is given to Otters and Science News Blogspot.
Link to this post:
http://ottersandsciencenews.blogspot.ca/2017/02/what-is-wrong-with-united-nations-here.html
- Thank you for visiting my blog.
~~~~~~~~~~~~~~~~~~~~~~~~~~~~~~~~~~~~~~
UN WATCH
https://www.unwatch.org/en/
https://twitter.com/UNWatch
Read more further down this page.
Excerpts

from extended article of July 25, 2016 by Alex Newman for The New American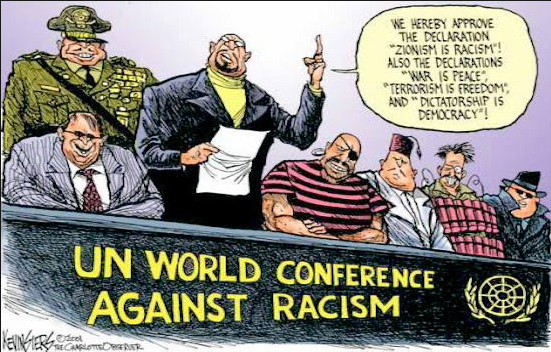 It handed those missiles to Hamas while it was in active combat;

It watched as Hamas fired rockets into Israeli civilian areas from its courtyards.
---
Sources:
Dying in transit:
http://news.nationalpost.com/2014/09/17/how-smugglers-bring-desperate-migrants-across-the-mediterranean-only-for-thousands-to-die-at-sea/
Syria refugee count:
http://data.unhcr.org/syrianrefugees/regional.php
Libya refugees:
http://www.voanews.com/content/thousands-of-refugees-coming-on-boats-from-libya-italian-navy/1960126.html
UNHCR staffing:
http://www.unhcr.org/pages/49c3646c2.html
UNHCR budget:
http://www.unhcr.org/523ab6bd9.html
UNRWA:
http://www.unrwa.org/resources
UNRWA budget and mission:
http://www.unhcr.org/523ab6bd9.html
Queen Rania on UNRWA:
https://www.youtube.com/watch?v=7N1mfw4PKg4
Missiles in UNRWA schools:
http://www.timesofisrael.com/rockets-found-in-unrwa-school-for-third-time/
---
Related First One Through articles:
Palestinian "Refugees" or "SAPs"
Delivery of the Fictional Palestinian Keys
"Please Sir, May I have Some More?"