©
http://ottersandsciencenews.blogspot.ca/
.
Unauthorized duplication of this blog's material is
prohibited.
Excerpts and links may be used, provided that full credit and link is given to Otters and Science News Blogspot.
Link to this post:
http://ottersandsciencenews.blogspot.ca/2016/11/what-is-trump-all-about-dramatic-short.html
- Thank you for visiting my blog.
~~~~~~~~~~~~~~~~~~~~~~~~~~~~~~~~~~~~~~
Will we listen to this speech after the election as "what could have been"?

People get the government they deserve, and too many voters have already decided for high-level corruption rather than patriotic change.

One crucial item that may determine the results is well-known voter fraud.

But ultimately it's the American people who will decide their destiny.

For years they did nothing to stop Democrat and Clinton's corruption.

They did nothing to stop the government from allowing illegals to pour across the border, or to stay in America after their visas had expired.

And they have done almost nothing to put a stop to voter fraud.

So, yes, in the end they will get the government they deserve. Pray for America.
The following short video summarizes in dramatic form what is at stake for the country. This is not just another election. Under another Democrat administration the USA as we know it will cease to exist, to irrevocably become a slave to global interests. Clinton will open the borders even wider to millions of migrants from nations that hate America and what it stands for.
This election is not about Donald Trump and his many flaws. This is about saving a country that has aspired to the highest ideals, not only for the American people but for the world.
Video VIA commentator Yamit82
RELATED
MUST WATCH VIDEO:
VOTING MACHINE RIGGING
-

SHOCKING

- THIS IS HOW THE DEMOCRATS ARE ALREADY STEALING THE ELECTION FROM DONALD TRUMP
- Expert figured out how to program voting machines to produce the desired result, and then found that feature is already part of the machines!
READ MORE and watch VIDEOS
http://ottersandsciencenews.blogspot.ca/2016/10/must-watch-video-voting-machine-rigging.html
UNDERCOVER VIDEOS CONFIRM DEMOCRATS VOTER FRAUD
going back decades - JAMES O'KEEFE Veritas videos uncover secret conspiracy
READ MORE and watch VIDEOS
http://ottersandsciencenews.blogspot.ca/2016/10/undercover-videos-confirm-democrats.html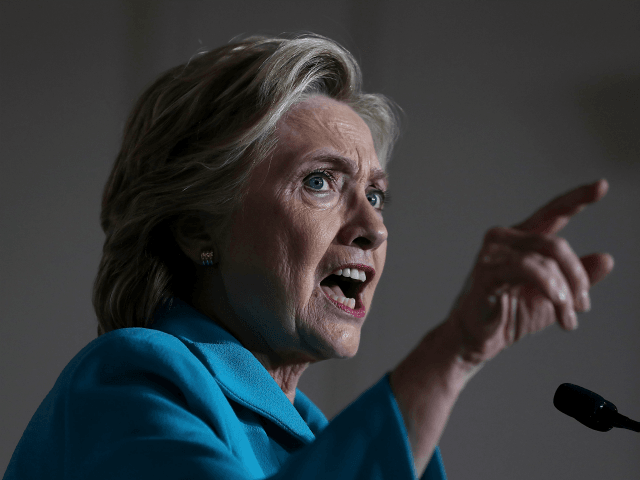 BILL CLINTON'S CHIEF INVESTIGATOR "TERRIFIED OF HILLARY"
- He fears for his safety if she becomes president
- Hillary Clinton as FEMALE ARCHETYPE - How one of psychologist Carl G. Jung's archetypes may fit her
READ MORE
http://ottersandsciencenews.blogspot.ca/2016/10/bill-clintons-chief-investigator.html
****************************