©
http://ottersandsciencenews.blogspot.ca/
.
Unauthorized duplication of this blog's material is
prohibited.
Excerpts and links may be used, provided that full credit and link is given to Otters and Science News Blogspot.
Link to this post:
http://ottersandsciencenews.blogspot.ca/2016/10/brainy-bees-they-can-use-tools-and-they.html
- Thank you for visiting my blog.
~~~~~~~~~~~~~~~~~~~~~~~~~~~~~~~~~~~~~~
Bees have culture.

With their ability to learn where others are, find out what they are doing, and experimenting on their own, the insects demonstrated that

they can pass on knowledge

—a key requirement of culture, normally considered to be a more complex phenomena.
He worked on bees, and at the time, almost everyone assumed that the insects acted on instinct, not intelligence.
"So there was a challenge for me: Could we get our small-brained bees to solve tasks that would impress a bird cognition researcher?" he recalls.
Now, it seems he has succeeded at last. Chittka's team has shown that bumble bees can not only learn to pull a string to retrieve a reward, but they can also learn this trick from other bees, even though they have no experience with such a task in nature.
Continue reading

and watch short

VIDEO

. Read also articles on how some pesticides and CELL PHONE SIGNALS are lethal for bees, now an ENDANGERED SPECIES.
Many researchers have used string pulling to assess the smarts of animals, particularly
birds
and
apes
. So Chittka and his colleagues set up a low clear plastic table barely tall enough to lay three flat artificial blue flowers underneath.
Each flower contained a well of sugar water in the center and had a string attached that extended beyond the table's boundaries. The only way the bumble bee could get the sugar water was to pull the flower out from under the table by tugging on the string
Sources
http://www.sciencemag.org/news/2016/10/hints-tool-use-culture-seen-bumble-bees
http://www.dailymail.co.uk/sciencetech/article-3822032/Brainy-bees-learn-pull-strings-want.html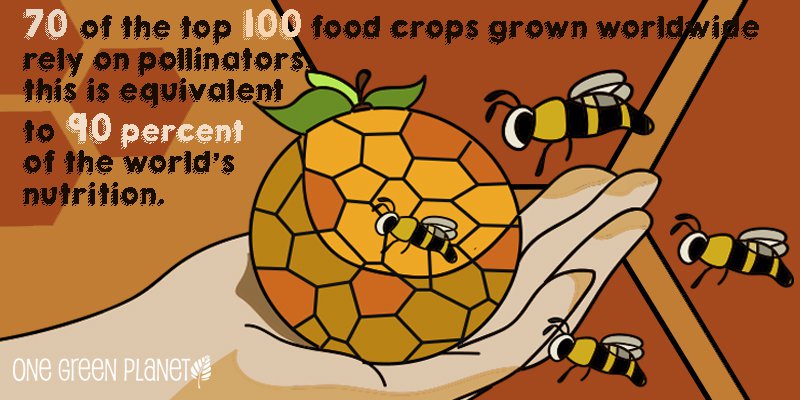 The report card was so dire that the EPA "could potentially take action" to "restrict or limit the use" of the chemical by the end of this year.

Soybeans could expose bees to dangerous levels of imidacloprid, but data on how much of the pesticide shows up in soybeans' pollen and nectar are "unavailable."
Imidacloprid use has surged in recent years

.
US Geological Survey
Source
http://www.motherjones.com/tom-philpott/2016/01/epa-finds-major-pesticide-toxic-bees
Sources
http://inhabitat.com/its-official-cell-phones-are-killing-bees/
http://www.dailymail.co.uk/sciencetech/article-1385907/Mobile-phones-blame-sudden-decline-worlds-bee-population.html?ITO=1490
Source


http://inhabitat.com/bees-placed-on-the-endangered-species-list-for-the-very-first-time/

Related: How Monsanto is Turning an Island Paradise Into a GMO Wasteland

Along with the bees

,

three other Hawaiian animal species have been listed as endangered: the band-rumped storm-petrel, the orangeblack Hawaiian damselfly, and the anchialine pool shrimp. Also added were 39 species of native Hawaiian plants. Elsewhere in the US, the

rusty-patched bumble bee is currently being considered for endangered species protections.



READ MORE

:
http://inhabitat.com/how-monsanto-is-turning-an-island-paradise-into-a-gmo-wasteland/
http://www.dailymail.co.uk/sciencetech/article-3816664/Feds-list-7-Hawaii-bee-species-endangered-US.html?ITO=1490&ns_mchannel=rss&ns_campaign=1490
BEES MATTER - ALL ABOUT BEES
http://www.beesmatter.ca/
BEING THERE FOR THE BEES
Native bees face many threats, but gardeners can help these indispensable pollinators
https://www.nwf.org/news-and-magazines/national-wildlife/animals/archives/2016/bees.aspx