©
http://ottersandsciencenews.blogspot.ca/
.
Unauthorized duplication of this blog's material is
prohibited.
Excerpts and links may be used, provided that full credit and link is given to Otters and Science News Blogspot.
Link to this post:
http://ottersandsciencenews.blogspot.ca/2016/10/bill-clintons-chief-investigator.html
- Thank you for visiting my blog.
~~~~~~~~~~~~~~~~~~~~~~~~~~~~~~~~~~~~~~
Most of the cartoons satirizing Hillary Clinton are brutal.
This should not surprise us, since her career has been notorious for her own brutal treatment of her victims, adversaries, and enemies. It's how she plays the game in life and politics.
Actually, most of the sins she accuses Trump and his followers of, have been perpetrated in spades by herself and the Democrats. For instance, h
er recent call for the FBI to show transparency in its latest investigation of her e-mail scandal (involving Huma Abedin and Tony Wiener's computer this time), contradicts her own lifetime strategy of secrecy, deception, and outright lying.
Only secret machinations by the Clintons and the Democrat Party can explain how she managed to become the nominee for the presidency, considering that she has no true personal or professional qualifications for that role.
Her stint as a senator was lacklustre, and her performance as Secretary of State was disastrous for the USA, the Middle East, and many countries (such as Haiti).
All that aside from the numerous scandals involving her, her husband, and the Clinton Foundation, activities which some characterize as of a criminal nature.
But there is more. Not talked about - out of fear of offending feminists - is that her image fits so well into the Jungian archetype of the evil female.
As children we were terrified by fairy tales and Disney movies involving screeching women who are stepmothers or witches - pathologically ambitious women without empathy or nurturing instincts.
Hillary Clinton's voice and laughter remind us of those characters. Her grin at inappropriate moments makes people wonder what is she really thinking. And her track record, particularly where her adversaries or enemies are involved, is disturbing, to say the least.
All that fits into one of psychologist Carl Jung's female archetypes.
From Jungian Info website - Jungian Feminine Archetypes: The Bitch
This is the active side of the shadow aspect of the amazon. We may even call her in some cases the castrating bitch. Her anger may come from many places, but commonly is based in a perspective that the "patriarchal system" has fixed the game, and that is unfair. So complaining is one of her favorite things to do.
Her anger at males is commonly acted out in her personal relationships. She will commonly stay in a relationship much longer than is truly useful to her just to whip up on the guy. She is trapped in vengeance because she does not accept the game rules as they were offered. She wants to change the rules with her announcements, which is her undoing. Her strength lies in the area of participation, not in the verbal rallying of the repressed feminine masses to her side.
- Lawyer Hillary Clinton helped a child rapist escape justice.
- Bill Clinton's Chief Investigator says he is terrified of Hillary and fears for his safety if she becomes president
Of all of Hillary Clinton's malevolent acts, one stands out: When as a young defense attorney she helped an accused child rapist go free by portraying an innocent 12 year old victim, a virgin when attacked, into a willing participant.
While the pro-Clinton machine, that includes the disgraced mainstream media, has managed to unearth a decades-old video of Trump talking about women, nobody dares to replay the audio tape that so clearly shows her laughing at how she managed to beat the judicial system, protect a rapist, and ruin a young girl's life.
VIDEO: HOW LAWYER HILLARY CLINTON HELPED BRUTAL CHILD RAPIST TO GO FREE

and bragged about it on interview
- Also watch

"CLINTON CASH"

full documentary movie about her Foundation and her record at the State Department
READ MORE and watch videos
BREITBART EXCLUSIVE: Bill Clinton's Impeachment Chief Investigator:
I'm 'Terrified' of Hillary
NEW YORK — Dave Schippers, who served as the Chief Investigative Counsel for the House Judiciary Committee's probe into whether Bill Clinton committed impeachable offenses, stated in an exclusive radio interview that he is "terrified" of Hillary Clinton.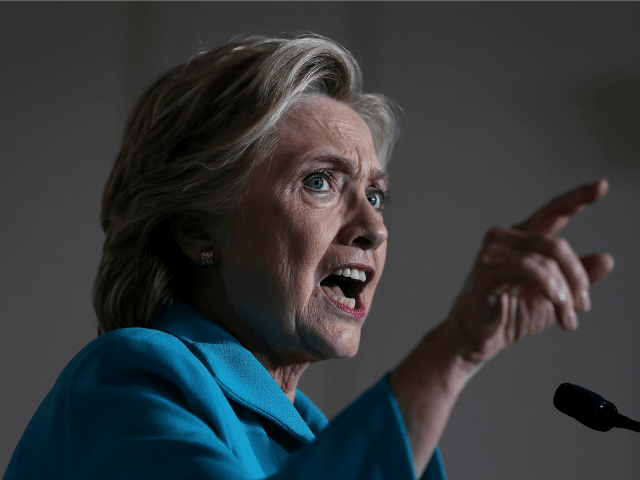 Schippers is one of the few people who personally viewed – indeed he helped to collect – the room full of evidence in the impeachment probe.
He says the evidence included 60,000-plus pages of written documents, video and "hours and hours" of tape recordings, all of which are still under lock and key.
During the interview, which aired on this reporter's talk radio program, "Aaron Klein Investigative Radio," Schippers, unprompted, raised questions about the death of Deputy White House Counsel Vince Foster. He further claimed,

"We know that there were people who disappeared."
Regarding his stated fear of Hillary, Schippers said:
"Today, I am still terrified of Hillary. Absolutely I am terrified.

Because if she gets into office. In fact, I've told my wife, I said, 'If Hillary gets elected, look for the FBI or somebody to come and pick me up the next day.'
"And I think I'm the only one left. [Former Congressman] Henry Hyde is dead. [Independent Counsel Kenneth] Star didn't really hurt her. Yeah. I was scared when I was out there… I've been terrified ever since. Because things happen. Things happen."
Hyde, chairman of the House Judiciary Committee, had asked Schippers, a Democrat, to lead the House impeachment probe.
During the interview, Schippers raised questions about the death of Foster, whose body was discovered on July 20, 1993 in Virginia's Fort Marcy Park. An
autopsy concluded
the cause of death was a "perforating gunshot wound mouth-head."
Without offering proof, Schippers said he believed that Foster was a "weak link in the chain of evidence," and that his investigative committee was barred from probing the lawyer's death.
"Vince Foster was probably as close to Hillary as anybody on the face of the Earth. He knew all about the (Rose) law firm. He knew all about Whitewater. He knew all about the money she made, the $100,000 she made overnight in the commodities market. He knew everything.
"And I think he was a weak link. In my opinion, he was a weak link in the chain of evidence. And obviously, we could never have called him as a witness. But I was going into that investigation.
"I was going to call FBI agents. I was going to call the Park Service. I was going to call the coroner and everybody else. We weren't allowed to do it. We were stymied. Just stopped dead in our tracks. And I don't know why."
Five official or governmental investigations concluded that Foster committed suicide. The nature of Foster's work, as well as the six days it took before Foster's suicide note was found, led to speculation and conspiracies about his death.
I asked Schippers, "Are you saying, if I am hearing you correctly, that there are legitimate questions that you believe should be asked about the deaths surrounding the Clintons, like Vince Foster and others?"
"Absolutely. Absolutely," he replied.
Schippers further claimed that

"We know that there were people who disappeared."
"When we started our investigation, Henry Hyde said, 'How wide do you want to go?' And I said, 'Get us an open investigation. We have so many things that we want to investigate.' And we got an open investigation where we were permitted to investigate as far as whatever came up in the impeachment inquiry.
"Immediately after the 1998 election, the leadership in the House put the brakes on. We had a meeting and Henry Hyde said the House has told us that we've got Monica Lewinsky and we can go no further. We are not permitted to do any additional investigation. And I said, 'My God, we've got at least three murders and other things that we are going into.' And he says, 'I'm sorry we can't do it.'"
Schippers described the room at the Ford House Office Building where the evidence was housed during the impeachment probe as having armed guards outside. He said those who were permitted to enter were not allowed to bring anything in or out.
He said he was one of the few people who actually reviewed all of the evidence in the impeachment case. He said that only 65 House members accepted an invitation to review the evidence in the room and that all senators declined before they voted against impeaching Clinton.
Asked about the specifics of the evidence, Schippers said he is barred from answering the question. However, he replied, "Let me say this. Sixty-five Congressmen saw that evidence. And 64 voted to impeach. Take your own conclusion."
"Aaron Klein Investigative Radio" is broadcast on New York's AM 970 The Answer and NewsTalk 990 AM in Philadelphia.
Aaron Klein is Breitbart's Jerusalem bureau chief and senior investigative reporter. He is a New York Times bestselling author and hosts the popular weekend talk radio program,

"
Aaron Klein Investigative Radio
*********************************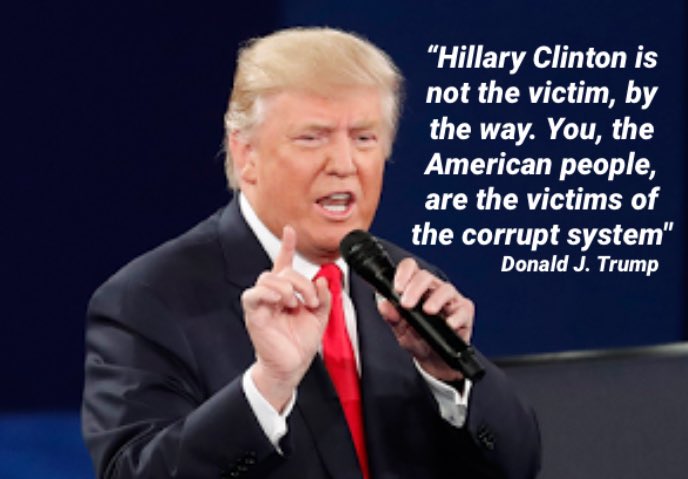 WILL THE LATEST EMAILS INVESTIGATION
UNCOVER ACTS OF TREASON?
THE CHILLING ALLIANCE BETWEN HILLARY AND HUMA ABEDIN
, and Abedin's links to the MUSLIM BROTHERHOOD, Saudi Arabia and TERROR
- VIDEO and list of FACTS
- Hillary has received millions from Saudi Arabia and other countries sponsors of terror, and is committed to welcoming an unlimited number of Muslim migrants into the USA
- Read how Muslim Brotherhood operatives have infiltrated the US government
READ MORE
http://ottersandsciencenews.blogspot.ca/2016/10/the-chilling-alliance-betwen-hillary.html
*******************************