©
http://ottersandsciencenews.blogspot.ca/
.
Unauthorized duplication of this blog's material is
prohibited.
Excerpts and links may be used, provided that full credit and link is given to Otters and Science News Blogspot.
Link to this post:
http://ottersandsciencenews.blogspot.ca/2016/08/black-on-white-wave-of-violence-media.html
- Thank you for visiting my blog.
~~~~~~~~~~~~~~~~~~~~~~~~~~~~~~~~~~~~~~
You may not have heard about the black wave of violence against whites and other ethnic groups that has been going on for years.

This information is routinely censored by the mainstream media because it does not conform with their narrative presenting blacks as victims of racism, instead of perpetrators of racist violence.

Occasionally you may hear about cases of murderous black-on-white violence because the victim ends up comatose in hospital, or murdered.

If

these crimes get reported by police or media at all, the racial motivation is never mentioned, leading you to think that it was just an ordinary confrontation between the assailant and the victim.

While Jews were at the forefront of the struggle for civil rights for blacks back in the 50s and 60s, there has always been anti-Semitism in the black community.

This black anti-Semitic racism has erupted in violence in Jewish (Hasidic) neighborhoods in New York, and across university campuses.

Investigative reporter Colin Flaherty has been exposing black-on-white violence for years. He even wrote a book about it. See links to his work below.

Virulent black racism against whites, Hispanics, Jews, and Asians is a reality, and too often it crosses the line into murderous violence.
The despised Jews and Asians who arrived penniless in America also suffered from poverty, exclusion, racism and discrimination, but none of that kept them from taking personal responsibility, working hard, and making sure that their children got an education - all without the benefit of welfare and affirmative action.

No affirmative action will ever equalize the intellectual and social disparities that exist between ethnic groups because they are rooted in their genetic makeup. Nurture

over nature may work in individual cases, but not across the board.

The sense of inferiority that some black children experience in school, and then as adults, breeds resentment and hate.

When you add government and media indoctrination blaming every failure and tragedy blacks experience on white racism, it disempowers them, depriving them of a sense of personal responsibility.

One notion that is never discussed

is that if white racism is to account for Afro-Americans' failures, why is it that blacks living in Africa and ruled by black governments, have a culture that is endemic with low achievement, poverty, extreme violence, corruption, backwardness, injustice, inequality, and where tribal and religious minorities are victimized by the black majority?
South Africans, for example, massacre African migrants because they see them as threats to their jobs.

Some of the greatest genocides in our time have been perpetrated by black Africans on other black Africans.

The 1994 massacre of nearly ONE MILLION Tutsis by Hutus, known as the Rwanda Genocide was a black-on-black genocide.

Since 2003 Sudan has been accused of carrying out a campaign against several black ethnic groups in Darfur, in response to a rebellion by Africans alleging mistreatment.

While Afro-Americans still use a past of slavery to shake down more benefits from American society, slavery is alive and well in Africa, where Muslim societies still engage in that practice (such as Mauritania).

And while Afro-Americans denounce Christianity as a colonial religion and embrace Islam, it is Islam that STILL condones slavery. Arabs still own black African slaves. The Arab conquest of Africa and their slave trade resulted in the death of at least 120 million black Africans.
Blaming whites for Afro-American shortcomings without taking an honest look at African culture does not help American blacks overcome the real causes of their social, economic, and educational problems.

Take responsibility for your actions and be the best you can be, while being appreciative of the opportunities given to you, could be a better message to neutralize the narrative of victimization that perpetuates those problems.
Continue reading,

watch additional videos, and see links for Colin Flaherty's work.
COLIN FLAHERTY
Colin Flaherty's by-line and work has appeared in thousands of newspapers, magazines and electronic outlets all over the world, including the New York Times, Wall Street Journal, Forbes, Fortune, NPR, Fox News and Bloomberg.

He is the author of the Amazon #1 Best Selling Book, White Girl Bleed a Lot:The return of racial violence and how the media ignore it.
Colin Flaherty - YouTube channel
https://www.youtube.com/channel/UCEbta5E_jqlZmEJsriTEtnw/videos
Twitter
https://twitter.com/colinflaherty?lang=en
Facebook
https://www.facebook.com/colin.Flaherty
Columns by Colin Flaherty
On American Thinker
http://www.americanthinker.com/author/colin_flaherty/
On World Net Daily
http://www.wnd.com/author/cflaherty/
BOOKS
White Girl Bleed a Lot: The Return of Racial Violence to America and How the Media Ignore It is a 2012 nonfiction book by Colin Flaherty regarding race and crime, particularly the knockout game, violent flash mobs, and the epidemic of black on white crime in the USA
Colin Flaherty's books at Amazon
https://www.amazon.com/Colin-Flaherty/e/B0060QA2OW
RELATED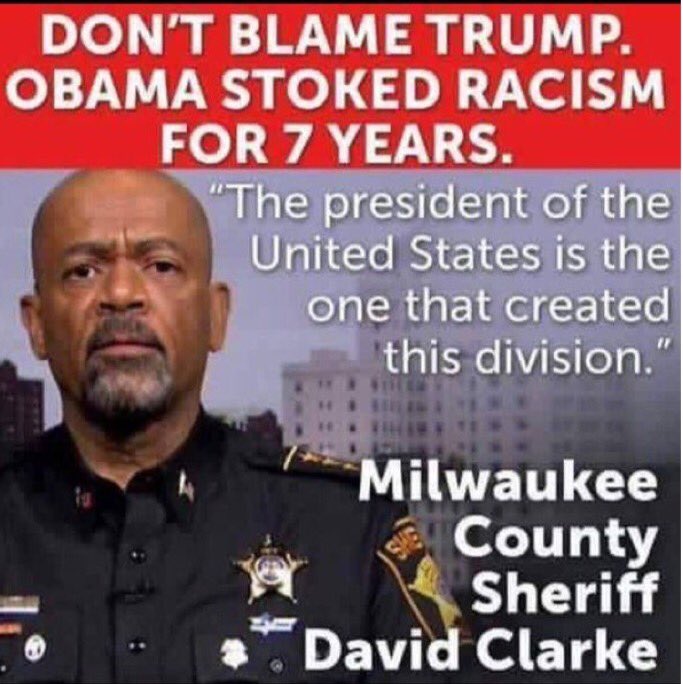 DEMOCRATS LEGACY OF RACIAL HATE
- COPS MURDERED IN DALLAS
- Problem of black racism and violence is endemic in AFRICA, where millions have died in genocides since independence
Read more
http://ottersandsciencenews.blogspot.ca/2016/07/democrats-legacy-of-racial-hate-cops.html
Read more
http://www.frontpagemag.com/fpm/180781/gruesome-reality-racist-south-africa-arnold-ahlert
RELATED
The Roots and Contributors to Black Lives Matters
http://www.wnd.com/2016/01/the-roots-of-black-lives-matter-unveiled/
A TRULY HONEST DISCUSSION ON RACE
http://www.frontpagemag.com/fpm/263585/what-honest-discussion-race-would-look-jack-kerwick
SLAVERY FACTS
http://www.frontpagemag.com/fpm/263533/slavery-racially-incorrect-facts-jack-kerwick
More Jack Kerwick's columns
http://www.frontpagemag.com/author/jack-kerwick
http://townhall.com/columnists/jackkerwick/
PRESIDENT CALLS ON AMERICANS TO AVOID DIVISIVE RHETORIC...
FLASHBACK OBAMA: 'If They Bring a Knife to the Fight, We Bring a Gun'...