©
http://ottersandsciencenews.blogspot.ca/
.
Unauthorized duplication of this blog's material is
prohibited.
Excerpts and links may be used, provided that full credit and link is given to Otters and Science News Blogspot.
Link to this post:
http://ottersandsciencenews.blogspot.ca/2015/09/public-trust-in-media-at-all-time-low.html
- Thank you for visiting my blog.
~~~~~~~~~~~~~~~~~~~~~~~~~~~~~~~~~~~~~~
Yogi Bear (who's believed to have been
named after Yogi Berra
) appeared in many comic books and animated shows after his regular segment on Hanna-Barbera productions' The Huckleberry Hound Show starting in 1958.


YOGI BERRA

AP headline confuses Yankees Hall of Fame Yogi Berra with cartoon character Yogi Bear.
According to an Associated Press news alert Wednesday morning, cartoon character Yogi Bear is no more, having mistakenly identified baseball legend Yogi Berra as the famous cartoon character.
An AP wire alert sent Wednesday morning stated, "New York Yankees Hall of Fame catcher Yogi Bear has died. He was 90." AP later updated the alert with the correct name.
Public trust in the media at an all time low
NEW GALLUP POLL - Just four in 10 Americans say they have a "great deal" or a "fair amount" of trust in the media to report the news fairly and accurately.
And while Republicans trust the media less than Democrats do,
the numbers across all party affiliations are in rapid decline from even a decade ago.
We are talking about Associated Press, an organization with decades of journalistic experience and, fairly or not, regarded as more or less reliable.
The mainstream media has chosen to align itself with the liberal and corporate agendas, thereby discrediting itself to an ever more wary public.
The mainstream media openly - and often quite actively - takes sides instead of performing its mandate of informing the public as impartially and as completely as possibly.
What the mainstream media is hiding from you:
Pat Condell: The Invasion of Europe and the Muslim culture of rape
By allowing unfettered ILLEGAL immigration
the European Union is breaking the law
Continue reading,

including a former AP correspondent denunciation of outright bias in AP and other media, and how three major scandalous current news items have been played down or censored by the media.
This cartoon is a couple of years old.
The figures have grown since then.
Serving the left, and serving corporations and government agendas. Three examples.
(1)

Planned Parenthood

- The mainstream media refused for a long time to cover the Planned Parenthood scandal, for example. And to this day they continue to make excuses for the gruesome trading in organs from aborted babies.
(2)

The Nuclear Industry

- Another example: For decades now the media has also played down the dangers of nuclear power plants. With the

still ongoing

disaster at Fukushima, the media either ignores the issue, or publishes falsely reassuring articles about an industry that has no credible way of preventing major disasters, or of dealing with the ever increasing accumulation of deadly nuclear waste.
(3)

Muslim rapes and widespread violence in Europe

- The media have endeavored to hide the growing eruption of violence and rape by Muslim migrants in Europe.
Although it all erupted in a major scandal in the UK last year, the current tidal wave of migrants is wrecking havoc in Europe, but you would not know it from the selected images of pitiful women with babies. The fact is that two thirds of Muslim migrants coming into Europe are men of military age who riot and assault Europeans and other migrants with apparent impunity.
In spite of shrinking revenues, the liberal media continues to try to indoctrinate according to the liberal agenda, or to lull the public into stupor with celebrity and lifestyle news.
While non-liberal websites are thriving, traditional newspapers continue to shrink, and cable news audiences are abandoning CNN and other networks in droves.
Although the Yogi Bear headline was an honest mistake, AP, along with many other top media organizations, has misled the public on an ongoing basis.
AP former Mideast correspondent Matti Friedman has denounced the deliberate biased and often false coverage by AP and other major media organizations.
The Israeli-Arab conflict coverage is a good diagnostic tool to determine media outlets' reliability and impartiality because the issue can be so ideologically charged.
The problem is that if a journalist wants to report actual Israeli and Gaza news events - meaning facts, not opinions - he sees himself hindered by his own bosses who have a strongly biased agenda to skew news reporting to serve their own ideology.
MEDIA MALPRACTICE IN THE COVERAGE OF ISRAEL as exposed by former AP correspondent Matti Friedman
HIGHLIGHTS
The international press in Israel had become less an observer of the conflict than a player in it. It had moved away from careful explanation and toward a kind of political character assassination

Israel's flaws were dissected and magnified, while the flaws of its enemies were purposely erased

Something toxic is driving this – " Jews are troublemakers, a negative force in world events, and that if these people, as a collective, could somehow be made to vanish, we would all be better off".

When I worked in the AP's Jerusalem bureau, the Israel story was covered by more AP news staff than China, or India, or all of the fifty-odd countries of sub-Saharan Africa combined. This is representative of the industry as a whole.
I gradually began to be aware of certain malfunctions in the coverage of the Israel story – recurring omissions, recurring inflations, decisions made according to considerations that were not journalistic but political,

We sought to hint or say outright that Israeli soldiers were war criminals, and every detail supporting that portrayal was to be seized upon.

Neo-Nazi rallies at Palestinian universities or in Palestinian cities are not covered

— I saw images of such rallies suppressed on more than one occasion. Jewish hatred of Arabs is a story. Arab hatred of Jews is not.
100 houses in a West Bank settlement are a story. 100 rockets smuggled into Gaza are not.

The Hamas military buildup amid and under the civilian population of Gaza is not a story. But Israeli military action responding to that threat – that is a story,

Israel's responsibility for the deaths of civilians as a result – that's a story. Hamas's responsibility for those deaths is not

Israel's flaws were dissected and magnified, while the flaws of its enemies were purposely erased.

Threats facing Israel were disregarded or even mocked as figments of the Israeli imagination,

A fictional image of Israel and of its enemies was manufactured, polished, and propagated to devastating effect by inflating certain details, ignoring others, and presenting the result as an accurate picture of reality.
Read the full article:
http://ottersandsciencenews.blogspot.ca/2015/01/media-malpractice-in-coverage-of-israel.html
Source

-
http://www.hollywoodreporter.com/news/yogi-bear-ap-alert-misidentifies-826755
VIA
http://www.israelnationalnews.com/Articles/Article.aspx/17623
The real life Yogi Berra
http://www.dailymail.co.uk/news/article-3245875/Yogi-Berra-baseball-legend-inspiration-cartoon-hero-Yogi-Bear-died-aged-90.html
Trust in the media at an all time low
http://www.thegatewaypundit.com/2015/09/shocker-trust-in-media-is-at-an-all-time-low/
Matti Friedman exposes AP and other media deep bias
http://ottersandsciencenews.blogspot.ca/2015/01/media-malpractice-in-coverage-of-israel.html
Polish reporter confirms that Hamas routinely used human shields in Gaza
And more evidence of media manipulation in the Israel-Muslim conflict reporting
http://ottersandsciencenews.blogspot.ca/2015/08/polish-reporter-confirms-hamas-used.html
Pallywood - Palestinians fabricating news that demonize Israel for the international media
http://ottersandsciencenews.blogspot.ca/2015/03/the-pallywood-industry-and-how-media.html
Planned Parenthood - The scandal
http://ottersandsciencenews.blogspot.ca/2015/07/planned-parenthood-admits-to-selling.html
Pro-life news
https://www.lifesitenews.com/topics/abortion
Planned Parenthood whistleblowers - the videos
http://www.centerformedicalprogress.org/
Media suppressed news from the Fukushima disaster
http://enenews.com/
Muslim rapes and violence in Europe
http://ottersandsciencenews.blogspot.ca/2015/09/the-plight-of-muslim-children-migrating.html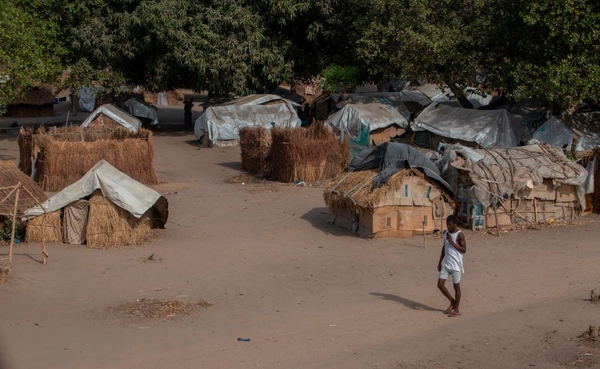 http://www.gatestoneinstitute.org/6527/migrants-rape-Germany
http://www.frontpagemag.com/fpm/260275/muslim-rape-misunderstandings-come-europe-daniel-greenfield
Photo:
75% of migrants now invading Europe are men of military age. Notice how they shaved their beards to appear more acceptable to gullible liberal Europeans. The beards are temporarily gone, but not their culture of violence and hate against women, Jews, and the West.
Islam will conquer Europe without firing a shot
Migration Crisis: "Islam Will Conquer Europe Without Firing a Shot"
More videos by Pat Condell
https://www.youtube.com/user/patcondell
Pat Condell on Facebook
https://www.facebook.com/PatCondell