©
http://ottersandsciencenews.blogspot.ca/
.
Unauthorized duplication of this blog's material is
prohibited.
Excerpts and links may be used, provided that full credit and link is given to Otters and Science News Blogspot.
Link to this post:
http://ottersandsciencenews.blogspot.ca/2017/12/nine-year-old-boy-points-pellet-gun-at.html
- Thank you for visiting my blog.
~~~~~~~~~~~~~~~~~~~~~~~~~~~~~~~~~~~~~~
A heartwarming news story for this season. This kid has guts. Let's hope young Larry Larimore's teachers don't ruin him with their misplaced sense of compassion for criminals and their indifference to the suffering of real victims of crime.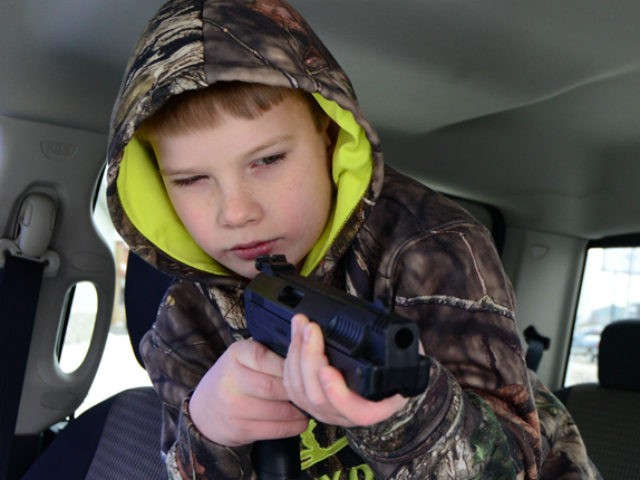 On the day after Christmas a nine-year-old boy in Kokomo, Indiana, pointed a pellet gun at carjacker Ollie Dunn's head (pictured below) and sent him running.
According to
WTHR
, Kevin Cooksey pulled up to the One Stop Express and went inside, but he left his son, Larry Larimore, in the truck with the vehicle running.
Looking at the truck from inside the store, Cooksey noticed that his door had been opened and became nervous.
It turns out that a man allegedly attempting to steal the vehicle opened Cooksey's door, but the theft was stopped when young Larimore pulled his BB gun and pointed it at the suspect's head.
Continue reading
The suspect then moved to a black TrailBlazer, which was also running, jumped inside, and drove off. Cooksey exited the store, told the TrailBlazer owner to jump into his truck, and they gave chase.

They reached speeds of 70 miles an hour as they chased the alleged thief, who eventually wrecked the TrailBlazer.
Young Larimore described the erratic movements of the TrailBlazer, saying, "It was doing donuts, zig zags, almost flipped."
Dunn was then arrested for attempted auto theft, unlawful entry of a vehicle, vehicle theft, theft, and for operating a vehicle without ever having had a driver's license.
Sources
http://www.breitbart.com/big-government/2017/12/27/9-year-old-points-pellet-gun-suspects-head-stops-alleged-carjacking/
http://fox59.com/2017/12/26/police-9-year-old-with-pellet-gun-confronts-man-attempting-to-steal-vehicle-in-kokomo/
PEW RESEARCH CENTER LATEST FINDING:
About four-in-ten Americans say they live in a gun-owning household, while three-in-ten say they personally
own a gun
.
Protection tops the list of reasons for owning a gun. And most gun owners (74%) say the right to own a firearm is essential to their personal sense of freedom. About three-quarters (73%) say they can't see themselves ever not owning a gun. Gun ownership is more common among men, whites and those who live in rural areas.
Gun owners and non-owners have starkly different views on gun violence in America. While a majority of those who do not own guns (59%) see gun violence as a major problem in the country today, just one-third of adults who own guns say this is a very big problem.
Source
http://www.pewresearch.org/fact-tank/2017/12/26/17-striking-findings-from-2017/
VIA CITIZEN FREE PRESS
(recommended news compilation site)
https://www.citizenfreepress.com/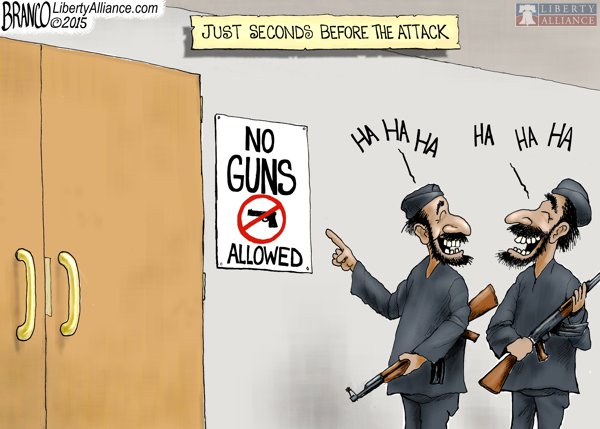 GUN CONTROL only disempowers law-abiding citizens, while allowing criminals to obtain a limitless number of guns in the black market.
Furthermore, criminals and terrorists are making use of objects other than guns to kill and maim people these days, such as knives, ramming vehicles, and acid attacks, many of these methods imported from the Middle East. Not even a perfect gun control program can make us safer - on the contrary.
And incidentally, have you noticed that most politicians and celebrities who agitate for stricter gun control FOR YOU enjoy the protection of armed bodyguards, and live in gated communities shielded from common crime?
Gun Control Fail: Baltimore 'Killings per Capita' Rate Breaks Record
Baltimore has an "assault weapons" ban, a "high capacity" magazine ban, a handgun purchaser fingerprint requirement, and a record rate of "killings per capita."
The previous record was 55.35 homicides per 100,000 residents. The Baltimore Sun reports that 2017 set a new record rate of 55.8.
As of December 28, Baltimore had witnessed 343 homicides in 2017. That is slightly short of the record 344 witnessed in 2015, yet the homicide rate is higher this year because the city has fewer residents.
The highest number of homicides was 353, which was the total of deaths in 1995. But even then, the rate of "killings per capita" was lower because the city "had some 100,000 more residents."
Ironically, the increased homicide rate comes just four years after the adoption of draconian gun controls via the Firearm Safety Act of 2013. That act banned "assault weapons" and "high capacity" magazines and required handgun purchasers to submit fingerprints to the Maryland State Police.
According to
The Trace
, a gun control journalism outlet, the criminal use of "high capacity" magazines jumped in 2013 and continued to climb in 2014, 2015, and 2016.
In other words, stringent gun control has been a failure in Baltimore from the moment it was implemented, and now, the impotency of gun control shows itself in a record rate of "killings per capita."
On July 12, 2017, Breitbart News
reported
that Baltimore's murder rate was more than twice as high as the rate in Chicago.
WJZ reported that murders were
occurring
so frequently in Baltimore that the number of murders in the city was higher than the number in Philadelphia, even though Philadelphia "[had] two and a half times the population."
Moreover, Baltimore was witnessing more murders than New York City, although NYC exceeds Baltimore in size nearly 14 times over.
Baltimore Mayor Catherine Pugh (D) responded to the skyrocketing murder rate by pushing for more gun control.
Source
http://www.breitbart.com/big-government/2017/12/28/gun-control-fail-baltimore-killings-capita-rate-breaks-record/