©
http://ottersandsciencenews.blogspot.ca/
.
Unauthorized duplication of this blog's material is
prohibited.
Excerpts and links may be used, provided that full credit and link is given to Otters and Science News Blogspot.
Link to this post:
http://ottersandsciencenews.blogspot.ca/2017/10/feminism-and-liberal-elites-not-playboy.html
- Thank you for visiting my blog.
~~~~~~~~~~~~~~~~~~~~~~~~~~~~~~~~~~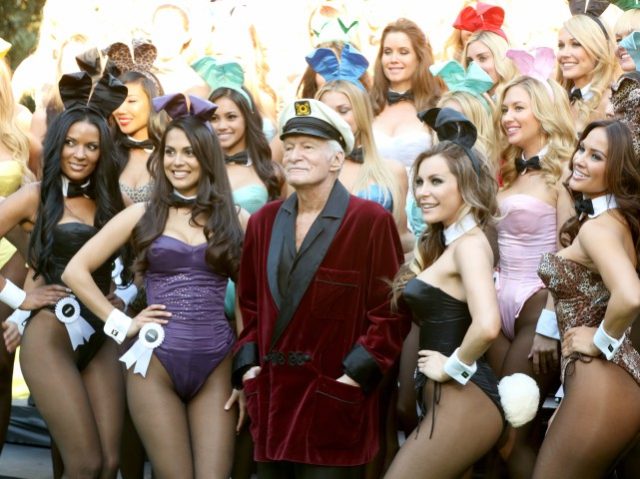 With the recent passing of Hugh Hefner, Playboy's creator, some media has blamed him for the depredations of the sexual revolution. This is unfair.
The true source of the sexual revolution

and its trail of misery is

women's liberation, which believes

that women have the same right to sexual promiscuity as men

- completely ignoring the fundamental differences in biology, psychology, and historical social roles in both sexes. And then the Pill made it all possible.
One third of the US population suffers from a sexually transmitted disease. That's 110 million Americans.

Men

who engage in homosexual activity are 100 times more likely to contract anal cancer than HIV-negative men "who exclusively have sex with women."

Females who engage in anal sex - an activity now endorsed and encouraged by media such as Teen Vogue - are suffering from incontinence, due to damage to their colon.
Continue reading
Chlamydia is the most common S.T.D., and the number of cases rose 4.7 percent from 2015 to 2016… Adolescents and young adult women have the highest rates of chlamydia: one survey found that 9.2 percent of girls aged 15 to 19 were infected… The rate of primary and secondary syphilis in 2016 is the highest it has been since 1993, and it increased among both men and women from 2015 to 2016. Men account for almost 90 percent of cases, and most are among men who have sex with men.
"STDs are out of control with enormous health implications for Americans," said David Harvey, executive director of the National Coalition of STD Directors. The coalition represents state, local and territorial health departments who focus on preventing STDs.
"If not treated, gonorrhea, chlamydia and syphilis can have serious consequences, such as infertility, neurological issues, and an increased risk for HIV," said Harvey.
"I'm afraid things are much worse than people suspect." In recent years, Sue had treated growing numbers of teenage girls with internal injuries caused by frequent anal sex; not, as Sue found out, because she wanted to, or because she enjoyed it – on the contrary – but because a boy expected her to. "I'll spare you the gruesome details," said Sue, "but these girls are very young and slight and their bodies are simply not designed for that."
People watched 4,392,486,580 hours of porn on PornHub in 2015. Just to put that in perspective, that means that in one year, people around the world spent 501,425 years watching pornography—on one porn site.
On PornHub, people watched 87,849,731,608 porn videos. As the porn site hastened to point out, that's 12 porn videos viewed for every single person on the planet.