©
http://ottersandsciencenews.blogspot.ca/
.
Unauthorized duplication of this blog's material is
prohibited.
Excerpts and links may be used, provided that full credit and link is given to Otters and Science News Blogspot.
Link to this post:
http://ottersandsciencenews.blogspot.ca/2017/10/california-wildfire-videos-postman.html
- Thank you for visiting my blog.
~~~~~~~~~~~~~~~~~~~~~~~~~~~~~~~~~~
Drone video captures USPS truck delivering mail to burned out communities in California.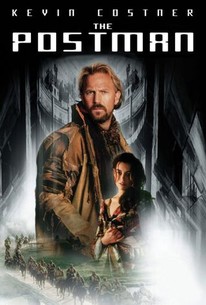 Back in 1985 science fiction author David Brin published The Postman, a story of a post-apocalyptic United States where a survivor takes on the uniform and the role of a postman to bring back some hope for the restoration of social order in the country. It was later made into a movie with Kevin Kostner.
On this page watch surreal drone video of a postman delivering mail to California communities burnt to ashes by wildfires. It brings to mind that book, and also our silent fear of how close we are to natural and terror-caused disasters of continental proportions. Here are some very likely scenarios:
The eruption of the Yellowstone mega volcano would render much of the United States into a disaster zone. Agriculture, transportation, and much more would disappear for years to come. Experts say this eruption could happen any day now.

A major solar flare hitting North America would cause an electromagnetic pulse (EMP) that would fry the power grid. The USA would be unable to restore it for months, maybe years. All electronics would be immediately inoperable. Cars could not run since they have so many electronics. No vehicles, no transportation, no food.

A nuclear bomb detonated in the atmosphere above the USA would have the same result as a major solar flare: an EMP that would paralyze the country and result in total social chaos.

IMPORTANT: Without electric power to run their machinery, nuclear power plants go into meltdown, compounding the disaster.
One fact that needs to be stressed is that California

AUTHORITIES

DECIDED NOT TO ALERT THE POPULATION

AS WILDFIRES APPROACHED residential areas. By the time many people saw the flames, it was too late to escape, thus the many casualties -
Sonoma County officials made land-line phone calls but did not use the wireless emergency alert for cellphones, like the Amber Alerts for missing children.
Officials claim that they did not want to issue broad evacuation alerts that would panic residents and snarl traffic, preventing access for emergency vehicles.
The following video is simple but powerful. Don't miss it.
DRONE VIDEO -
USPS Postman Delivers Mail to Santa Rosa burned homes
- By Douglas Thron
More videos by Douglas Thron
WATCH MORE VIDEOS
of man driving through fire, of woman who cycles to safety carrying her 70 pound dog in a duffel bag on her back, and another drone video by Douglas Thron, and see links to 50 best SURVIVAL BLOGS
TERRIFYING VIDEO

OF MAN DRIVING THROUGH FIRE
as he escapes the Santa Rosa blaze
VIDEO
- WOMAN SAVES HER 70 POUND DOG FROM SANTA ROSA FIRE
by putting him inside a duffel bag and cycling with him to safety
https://www.youtube.com/watch?v=S0MAa0I-aJI
DRONE VIDEO

- Santa Rosa Fires October 10, 2017 -

by Douglas Thron
SCIENTIST SAYS CHANCES ARE VERY HIGH THAT A MAJOR SOLAR FLARE HITTING EARTH WITH AN EMP WILL WIPE OUT ALL TECHNOLOGY AND CIVILIZATION
- Starvation and social chaos will ensue
- Nuclear power plants will go into meltdown
- The similar effects from an EMP weapon
READ MORE
http://ottersandsciencenews.blogspot.ca/2016/11/scientist-says-chances-are-very-high.html
CLIMATE CHANGE HYSTERICS DISTRACT US FROM FACING OUR LACK OF CONTINGENCY PLANS
for nuclear power plants meltdowns, nuclear waste disposal, and EMPs or electromagnetic pulse catastrophes unleashed by nukes or giant solar flares, which would bring the USA back to the stone age
READ MORE
http://ottersandsciencenews.blogspot.ca/2017/06/climate-change-hysterics-distract-us.html
CAUGHT IN CALIFORNIA WILDFIRES
- The USA has technology to talk to astronauts in space, but nothing to send timely warning of approaching wildfire to helpless communities
- California authorities decided not to alert the population by cellphone to avoid panic and too many vehicles on the roads.
- Houses with charred vehicles in them may signify owners never had the chance to escape.
READ MORE
http://ottersandsciencenews.blogspot.ca/2017/10/caught-in-california-wildfires-usa-has.html
The Yellowstone Threat
READ MORE
http://ottersandsciencenews.blogspot.ca/2015/01/yellowstone-geologist-mark-hessler.html
Book The Postman by David Brin - Wikipedia
https://en.wikipedia.org/wiki/The_Postman
SHTFPLAN's list of the 50 best prepper websites:
1.
Survival Blog
2.
American Preppers Network
3.
The Survival Mom
4.
SHTFPlan.com
5.
Survival 4 Christians
6.
Urban Survival
7.
Backdoor Survival
8.
Off Grid Survival
9.
Modern Survival Online
10.
The Survivalist Blog
11.
The Suburban Prepper
12.
The Great Northern Prepper
13.
Prepper Website
14.
The Survival Podcast
15.
Doom And Bloom
16.
Provident Living Today
17.
Prepper.org
18.
Prepared Christian
19.
SHTFblog.com
20.
Survival Cache
21.
Modern Survival Blog
22.
Rural Revolution
23.
Preparedness Advice Blog
24.
Prep-Blog.com
25.
Survival And Prosperity
26.
TEOTWAWKI Blog
27.
The Neighbor Network
28.
The Apartment Prepper
29.
Armageddon Online
30.
The Berkey Guy Blog
31.
The Home For Survival
32.
My Family Survival Plan
33.
Prepography
33.
Prepper Dashboard
34.
Bacon And Eggs
35.
SHTF School
36.
Canadian Preppers Network
37.
Maximum Survival
38.
Survivor Jane
39.
Prepping To Survive
40.
SaltnPrepper
41.
SGTReport
42.
SHTF Wiki
43.
Jewish Preppers
44.
Survival Magazine
45.
Survival Week
46.
Prepper Forums
47.
Survivalist Boards
48.
Tactical Intelligence
49.
The Prepared Ninja
50.
Common Sense Homesteading
Source:
http://www.shtfplan.com/emergency-preparedness/rise-of-the-preppers-50-of-the-best-prepper-websites-and-blogs-on-the-internet_02012013