©
http://ottersandsciencenews.blogspot.ca/
.
Unauthorized duplication of this blog's material is
prohibited.
Excerpts and links may be used, provided that full credit and link is given to Otters and Science News Blogspot.
Link to this post:
http://ottersandsciencenews.blogspot.ca/2015/07/arab-doctor-poisoned-over-500-women-in.html
- Thank you for visiting my blog.
~~~~~~~~~~~~~~~~~~~~~~~~~~~~~~~~~~~~~~
Dr Farid Fata, a native of Lebanon, gave 533 Detroit patients unnecessary and grueling chemotherapy cancer treatments - for fraudulent profit amounting to millions of dollars.
He then billed insurance firms, scamming millions of dollars in the process
He apparently defrauded the federally funded healthcare program out of

roughly $35million over a two-year period

.

Victims, most of whom did not actually have cancer, had health wrecked

Patients sustained brittle bones and fried organs, with one losing both of his legs

Some patients lost their homes and jobs, and were forced into bankruptcy

Judge deemed multi-million-dollar scam 'a horrific series of criminal acts'

Fata employed hundreds of foreign doctors – most of them Muslims and Arabs–and did not even know if they were licensed to practice medicine.

Fata pleaded guilty last year to fraud, money laundering and conspiracy.

Oncologist's 45 year sentence in federal prison could be shortened with good behavior

Nurse who worked at the clinic complained about it

back in

2010

,

but NOTHING was done. WHY?.

It's not the first case of Muslim/Arab doctors defrauding the US health care system. Read about Dr. Hussein Awada, also of the Detroit area, defrauded the US health care system and sent cash hidden inside furniture to Lebanon. His family had connections to the Hezbollah terror group.




Cheryl Blades, (left), of Waterford, hugs a lady who asked not to be identified




after the sentencing. The lady was treated by Fata while she was pregnant twice

and is still treated for an unknown condition

(Photo Daily Mail)
A doctor who netted millions of dollars by putting more than 500 patients through unnecessary and grueling cancer treatments and then billing insurers has been sentenced to 45 years in prison.
Dr Farid Fata, who worked in suburban Detroit, Michigan, poisoned around 550 victims - many of whom did not actually have cancer - by giving them excessive chemotherapy and other treatments.
His actions wrecked his patients' health, with many sustaining chronic health problems such as brittle bones and fried organs. Other victims lost their homes and jobs, and were forced into bankruptcy.
Continue reading
Relived victims: Geraldine Parkin, (left), 54, of Davison, Michigan, whose husband, Tim, is still alive after being over treated by Dr. Fata, hugs Cheryl Blades, (center), whose mother, Nancy LaFrance, died of lung cancer.

(Photo Daily Mail.)
Dr Farid Fata
Dring his sentencing, Fata - whose business, Michigan Hematology Oncology, had many upscale offices in the area - repeatedly broke down in loud sobs as he begged for mercy.
Speaking publicly for the first time since he was arrested in August 2013, the oncologist said: 'I misused my talents, yes, and permitted this sin to enter me because of power and greed.'
He added: 'My quest for power is self-destructive.'
Dr Farid Fatah employed foreign unlicensed (Muslim/Arab) doctors to administer unnecessary chemotherapy.
According to the complaint, Fata employed hundreds of foreign doctors–most of them Muslims and Arabs – and did not even know if they were licensed to practice medicine.
He had those foreign doctors administer the lethal chemotherapy to hundreds of patients per day who did not need it. Many of those foreign doctors are probably not even in the United States legally.
Fata's had thousands of patients through the many offices of his Michigan Hematology Oncology P.C. company, which employed mostly Muslim and Arab doctors even among those who are licensed to practice medicine here.
Some of the surviving family members of Dr. Fata's patients believe he murdered them, and they are probably right.
If you don't have cancer, and you are given chemo, it's poisonous and can be fatal.
'He preyed on our trust, our exhaustion, our fears,' said Ellen Piligiam, whose late father, a doctor, was administered powerful drugs he didn't need for a tumor in his shoulder.
Fury: Melinda Tolar, of Oxford, holds a picture of her father, Stanton Richard Lamb, who died while be treated by Fata without cancer
He prescribed poisoning doses of expensive chemotherapy drugs.
One drug normally given up to 8 times only, was prescribed by Dr Fata for up to 94 times - for the same patient.
The court heard Fata administered 'stunning' doses of a powerful, expensive drug to his patients, exposing them to life-threatening infections.
According to Dr Dan Longo, a Harvard medical professor, a drug called Rituximab can weaken the immune system if overused on patients.
It's typically given eight times for aggressive lymphoma.
One patient got it 94 times. Another got it 76 times.
There were more than 9,000 unnecessary infusions or injections.
'There is an aggressive approach to treating cancer,' said Dr Longo.
'This was beyond. This was over the top. It's a stunning number of injections of that drug.'

The FBI also alleges that after one patient fell and hit his head in Fata's office, the doctor told him he should complete chemo before going to the hospital, according to the AP. The patient reportedly died from his head injury.


Credible complaints date back to 2010 -
Why did it take so long for justice to charge Dr Fata?
Nurse Angela Swantek
Following Fata's 2013 arrest, Angela Swantek, an oncology nurse who spent time at one of Fata's clinics, said

she first complained to investigators about the doctor's wrongdoings as early as 2010

.
'I don't know how he's gotten away with it for this long,' she told ABC News.
'I was disgusted. I got in the car, I was still sitting in the parking lot and I was truly almost in tears just because of what I saw and how patients were getting their chemotherapy.'
Among the things specifically cited by FBI Special Agent Brian Fairweather in his affidavit in the complaint:
a. Administration of unnecessary chemotherapy in patients in remission
b.

Deliberate misdiagnosis

of patients as having cancer to justify unnecessary cancer treatment
c. Administration of chemotherapy to end-of-life patients who will not benefit from the treatment
d. Deliberate misdiagnosis of patients without cancer to justify expensive testing
e.

Fabrication of other diagnoses

such as anemia and fatigue to justify unnecessary hematology treatments
f. Distribution of controlled substances to patients without medical necessity. . . .
He employed three foreign doctors who were not licensed in the United States

to examine the patients and provide an initial diagnosis. . . .
EE-1 stated that foreign doctors "just show up" at MHO [DS: Dr. Fata's company, Michigan Hematology Oncology, P.C.]. These foreign doctors – who do not have a license to practice medicine in the United States – introduce themselves to patients as "Doctor."
The unlicensed doctors are generally assigned to examine Dr. Fata's patients and complete write-ups of their exam. Dr. Fata typically sees his patients for only a few minutes at the end of their typical 2-4 hour visit to the clinic. The rest of the patients' time is spent with the unlicensed doctors and other MHO staff.

This arrangement allows Fata to routinely see 50-70 patients per day while other doctors in his practice see between five and ten

.
How Whistle-Blower Helped Expose Michigan Cancer Doctor Who Mistreated Patients
An office manager for Dr. Farid Fata, the Michigan oncologist convicted of misdiagnosing hundreds of patients to defraud
insurance companies
, revealed details of how staffers helped expose the doctor's crimes.
George Karadsheh, who worked for Dr. Farid Fata's Crittenton Cancer Center in Rochester Hills, Michigan, said he started asking questions after staffers kept leaving the practice. When Karadsheh learned that a different oncologist in the practice was quitting, he said the doctor told him it was because Fata was administering chemotherapy to patients who didn't need it.
"[This doctor] explained that Dr. Fata was actually administering chemotherapy to patients without need," Karadsheh told ABC News "Nightline." "He was also explaining that patients who were on hospice were taken off hospice and put on chemotherapy, put back on chemotherapy. He also pointed out that patients who were receiving chemotherapy without disease were receiving it to the very last day of life. So at that point I discovered that there may be some issues there."
One of those victims was 53-year-old Monica Flagg.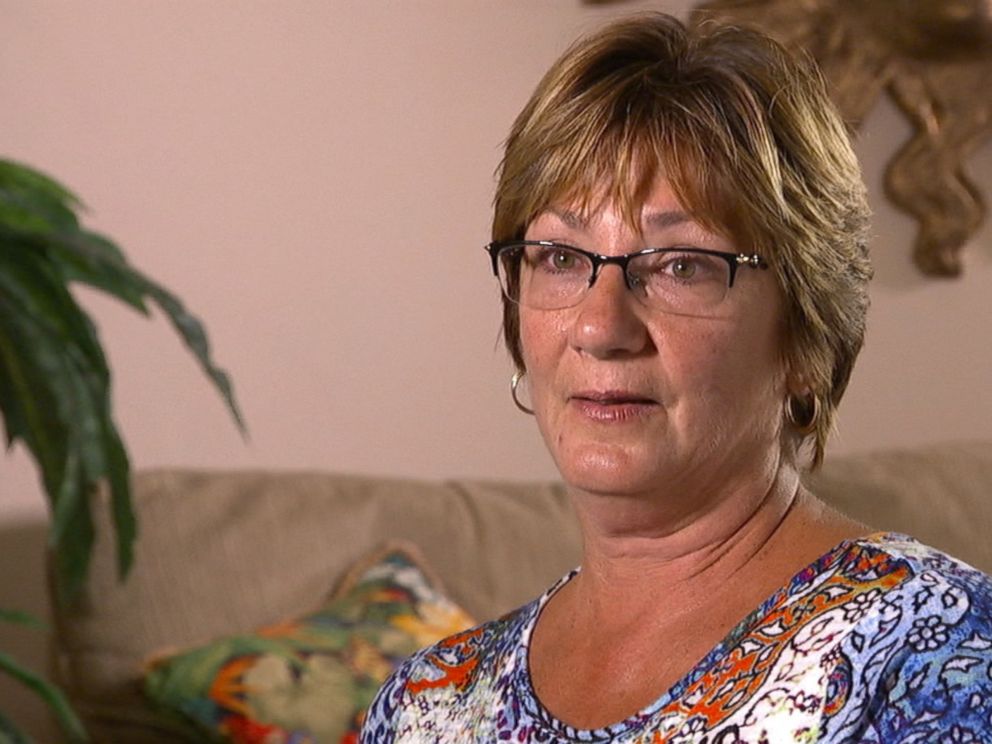 "I was feeling fine," Flagg told "Nightline." "I continued to feel fine until I started some of my treatments with him."
Flagg said Fata diagnosed her with myeloma, a cancer of the plasma cells in bone marrow, in July 2012. She said she endured multiple rounds of unnecessary testing, bone marrow biopsies, medication and one chemo treatment under his care.
"Other than the physical, or the emotional stress, I don't know what side effects are anymore," she said. "It's very disturbing."
When Fata gave her the diagnosis, Flagg said he reassured her that they had caught the cancer early but that she would need "a lifetime maintenance dose of chemotherapy."
"Everybody we knew loved him and I just, from the day I met him, did not like him," she said.
Flagg said she continued treatment with Fata over several months. On July 1, 2013, the same day Flagg said she had her first and only chemo treatment, she said she tripped over a suitcase on her bedroom floor and broke her leg, which landed her in the hospital.
Another doctor in Fata's practice happened to be doing rounds on Fata's patients that same
Fourth of July
weekend and reviewed Flagg's chart. That's when he told Flagg she had never had cancer.
"He read my chart, looked at me very strangely, I'll never forget the look that he had when he looked at me," Flagg said. "He came back the following day and said to me, 'I want you to know, I work for Dr. Fata. You're 51, you're extremely active, you're a professional, you don't have cancer and you need to not ever go back to Dr. Fata."
After months of feeling like something was wrong, Flagg said she was "ecstatic" to hear that she was cancer-free, and then angry to learn that she had been healthy all along. There are many nights, she said, that she still gets upset thinking about her ordeal.
"It's just heartbreaking," she said. "I did one chemo treatment. The others did so many that they're practically dead anyway."
When asked if he feels like a hero, Karadsheh said the patients are the real heroes.
"They had to endure incredible, horrific treatments that left them incapable of having normal lives and some actually did not recover," he said.
There have been other Muslim/Arab doctors who have perpetrated significant fraud in the USA
Drug Dealer & Medicare Defrauder Dr. Hussein "Sam" Awada Sent Millions Stuffed in Furniture to Lebanon, Comes From a Shi'ite Muslim Family of Hezbollah Terrorists
Dr. Awada, a proud graduate of Ross University School of Medicine in the Commonwealth of Dominica in the Caribbean is the perfect example of how affirmative action for Arab Muslims results in a culture of entitlements, scams, and flat out rip-offs of the American people.
He was chief of Family Practice for St. John's Hospital in suburban Detroit's Macomb County–a position he obtained based solely on his ethnicity and religion. (Some areas of Michigan are heavily populated with Muslim immigrants.)
In December of 2012 Awada was criminally charged in federal court for scamming millions of dollars in Medicare from the federal government for "services" he billed to dead patients.
He also is a drug dealer, writing thousands of prescriptions in controlled substances to anyone who needed it . . . if the price was right.
Dr. Awada sent piles and piles of cash stuffed in furniture to Lebanon.
SOURCES FOR THE ABOVE REPORTS
:
July 2015 - Dr Farid Fata pleads guilty - Photos of victims.
http://www.dailymail.co.uk/news/article-3156633/Doctor-prescribed-stunning-doses-unnecessary-treatment-hundreds-cancer-patients-scam-millions-insurance-firms-jailed-45-YEARS.html
http://www.dailymail.co.uk/news/article-3157443/How-office-manager-cancer-center-turned-multimillionaire-doctor-plunged-hundreds-patients-bankruptcy-falsely-diagnosing-cancer-giving-unnecessary-chemo.html
July 2015 - Whistleblower helped expose the fraudulent doctor
http://abcnews.go.com/Health/whistle-blower-helped-expose-michigan-cancer-doctor-mistreated/story?id=32369291
July 2015 - Dr Fata ordered patient who had hit his head to complete his chemo before having his injury treated. The patient died from his head injury.
http://www.businessinsider.com/michigan-oncologist-farid-fata-charged-with-fraud-sentenced-to-45-years-in-prison-2015-7
Sep
tember 2014 - Doctor Fata pleads guilty
https://themuslimissue.wordpress.com/2014/09/18/muslim-doctor-in-detroit-pleads-guilty-in-91-million-medicare-fraud/
December 2012 - The case of Hussein Sam Awada - Another Arab doctor's fraud in the US
http://www.debbieschlussel.com/57268/hussein-sam-awada-shiite-muslim-doc-w-millions-in-medicare-fraud-has-hezbollah-ties-sent-to-lebanon/